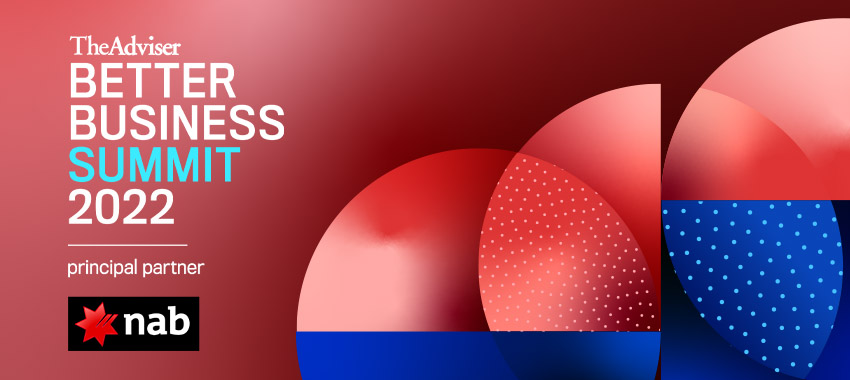 TV and film producer Maz Farrelly, and Major General (Ret'd) Dr Marcus Thompson AM are among this year's keynote speakers at the summit, which will focus on how technology could drive loan book growth.
The Better Business Summit 2022 will be held in five states across April, May and June, where a host of speakers will provide brokers with the tools and knowledge to harness technology to increase efficiencies and succeed in their businesses.
Themed "Digital Broker", the Better Business Summit 2022 will include 15 TED Talk-style presentations on how to become a tech-savvy broker, streamline services, and build business efficiencies.
It will provide new and established brokers with tech tools that could boost lead generation techniques and offer a deeper understanding of the digital applications that are shaping the success of brokerages.
It will also uncover how technology is transforming the way clients choose to interact with brokers and lenders, and how brokers could service their evolving requirements.
TV and film producer and author Maz Farrelly – who has worked on a number of reality shows and was one of the creators of the ABC current affairs show, Q&A – will present a keynote address on discovering the art of sticky communication.
She will share tips on designing a digital marketing strategy, establishing an online presence that generates a return on investment, and creating shareable content and messaging that engages borrowers and reaches a larger audience, while building a sustainable pipeline.
Throughout the summit, brokers can hear from speakers about how to implement digital marketing plans on a shoestring budget using free apps and digital tools, including video engagement tools.
Major General (Ret'd) Dr Marcus Thompson AM, director at Cyber Compass, will deliver a keynote address about the growing threats of cyber attacks and how businesses can manage the financial risk of cyber penetration.
Dr Thompson and The Adviser's parent company Momentum Media director Phillip Tarrant will discuss how brokers are uniquely vulnerable to cyberattacks and provide tips on how they can safeguard their brokerage from these threats.
In another keynote address, writer and speaker, Dr Catriona Wallace, (and global head of technology and innovation for Norton Rose Fulbright Nick Abrahams in Western Australia) will address the potential impact of artificial intelligence, the metaverse, and emerging technology on financial services and how brokers could prepare for this digital transformation.
They will delve into artificial intelligence, the metaverse, and cryptocurrencies, the growing need for blockchain and cybersecurity capabilities, the implications of these trends for brokers and their business models, and how they can transform their brokerage operations to leverage and integrate emerging technologies.
The summit will also explore how brokers can capitalise on open banking and the latest changes to consumer data right (CDR) rules, which allow consumers to share their open banking data with trusted professional advisers such as their mortgage broker, financial adviser, accountant, tax agent, or financial counsellor.
At the conclusion of the summit, brokers will have the opportunity to let their hair down at the networking drinks and connect with their peers and the wider industry.
Commenting on NAB's partnership with the summit this year, Phil Waugh, executive, broker distribution, said: "NAB is proud to again be principal partner of The Adviser's Better Business Summit events and awards series.
"In this dynamic market, the strength and value brokers can deliver as trusted advisers to their customers has never been more important. The ability to deliver exceptional service while keeping an eye firmly on the future, gives everyone the opportunity to level-up as market competition continues to heat up.
"The 2022 Better Business Summit events offer a fresh perspective on the latest growth strategies, tools and technologies available for a bright and innovative future. I look forward to seeing you all there!"
The Better Business Summit 2022 will be held in the following locations:
Brisbane, 28 April 2022 at Sofitel Brisbane Central
Sydney, 5 May 2022 at the Australian Turf Club, Royal Randwick Racecourse 
Adelaide, 12 May 2022 at the Adelaide Convention Centre
Perth, 19 May 2022 at Crown Towers
Melbourne, 2 June 2022 at Crown Towers
Click here to secure your spot at the 2022 Better Business Summit for $149 until 20 March and make sure you don't miss out.
Alternatively, attend the summit for FREE by becoming a member of The Adviser. Click here to learn more.
For more information about the Better Business Summit 2022, click here.
[Related: How winning awards lifts accountability, motivation]