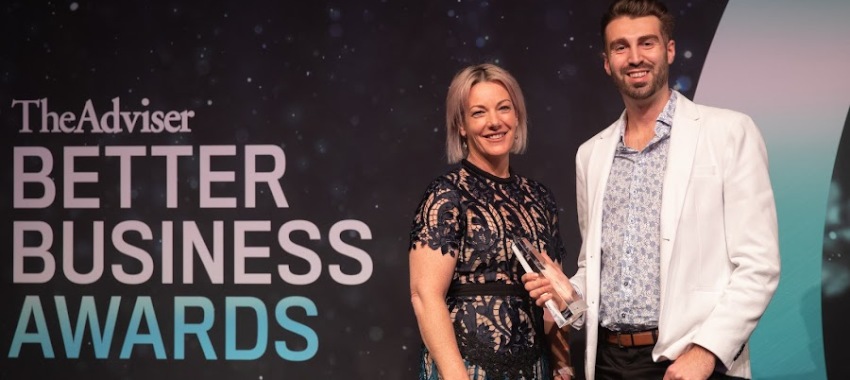 An Adelaide-based broker and past award winner has urged his peers in South Australia to nominate for the 2022 Better Business Awards and be rewarded for their achievements.
Refinancer Home Loans founder and managing director Dominic Trimboli was crowned SA/NT's Best Residential Broker at The Adviser's Better Business Awards last year, recognising his hard work and excellent customer service delighting mortgagors in the southern state.
But as well as being named Best Residential Broker, Mr Timboli was also a finalist for the categories of Mentor of the Year and Rising Star, after being nominated.
Speaking to The Adviser, Mr Trimboli revealed how the award win has impacted him and his business – and pushed other South Australian brokers to enter the Better Business Awards. 
He told The Adviser: "It gives you a sense of accountability around your current performance and vision for the future, while also providing you with a sense of motivation.
"For me, it was recognition of my hard work, a lot of which is unseen and invisible. It's not necessarily about the numbers. So, it was nice to see all the hard work and the creativity I've put into the industry recognised. It gives you that sense of satisfaction to keep pushing further."
He also highlighted that recognition is critical in the current environment. Brokers have operated amid unprecedented challenges during the COVID-19 crisis, navigating restrictions and disruptions, while managing client demand and wide-ranging lender policies.
Mr Trimboli attributed his award win and nominations to his high volume of work and efficiency, along with customer satisfaction.
"If your customers aren't having a great experience, you're not getting through deals quickly and can't refer people," he said.
Refinancer Loans supported clients amid a booming property market and high buyer demand in Adelaide, Mr Trimboli told The Adviser, adding that the award and nominations served to further increase the level of trust clients had in him and his team.
This built on the foundations he had established through being transparent with his clients, providing clear and specific details about the home loan application process, and forewarning of possible outcomes, options, and hurdles that could arise, he said.
"Our philosophy is about absolute, thorough honesty with clients, and providing worst-case scenarios," he said.
"We always try to do the job to the best of our ability but sometimes things pop up. But we find that if we're very upfront and honest with clients, they're very understanding even if something goes wrong."
The Adviser's Better Business Awards 2022 will take place across five states (including South Australia) this year, covering 21 award categories.
The awards celebrate the successes of the broking sector and reward the top-performing brokers and businesses in metropolitan and regional Australia who have provided exceptional service and community engagement, established their presence in their local area in South Australia, and written significant loan volumes.
They also recognise leading mentors, thought leaders, and the rising stars of the industry, as well as the bank and non-bank lender BDMs, aggregator BDMs, and loan administrators who have consistently supported brokers and their evolving needs.
The Better Business Awards 2022 have now opened for nominations and submissions.
Top tips on writing an award-winning submission
Addressing other brokers contemplating entering the awards, Mr Trimboli suggested that they could reflect on how they have supported their clients over the past 12 months amid a booming property market, high buyer demand, and disruptions caused by the COVID-19 crisis.
"Take a step back and think about all the great client experiences and the things you do for your clients that can't always be seen," he said.
"You could even get client testimonials and recommendations. I collected our positive reviews from clients and provided them in my submission. We also had clients who were very keen to speak with anyone and provide feedback about us if required. So, it was good to prepare clients for that scenario."
The Adviser is thrilled to once again host the awards in person in 2022, with a three-course, seated dinner in Adelaide on 5 May 2022 at the Adelaide Convention Centre.
It is also hosting the awards in the following locations:
Brisbane, 28 April 2022 at Sofitel Brisbane Central

Sydney, 12 May 2022 at the International Convention Centre

Perth, 19 May 2022 at Crown Towers

Melbourne, 2 June 2022 at Crown Towers
The awards are open to all businesses operating in Australia that have supported the broking industry.
If you would like to nominate yourself or your peers and colleagues who you believe have provided exceptional service to their clients during what has been a tumultuous couple of years, make sure you send your nominations for the Better Business Awards 2022 by Friday, 25 February 2022.
You can lodge your submissions or nominations for a Better Business Award here.
For more information about the awards, click here.