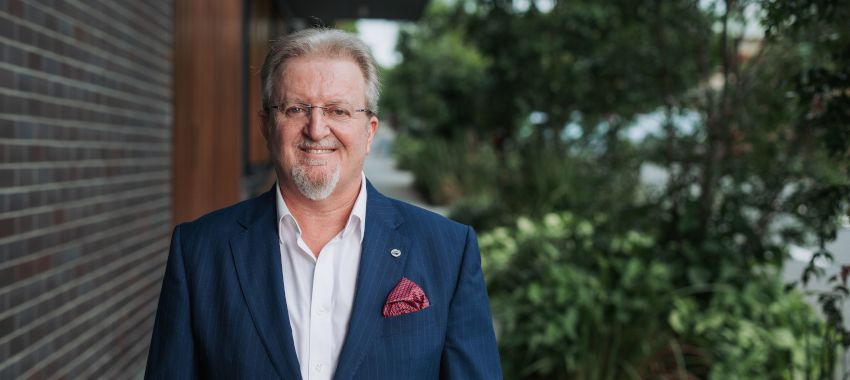 Following on from the news that ANZ is set to acquire Suncorp Bank, the Finance Brokers Association of Australia has urged government to do "all we can" to keep competition alive.
On Monday (18 July), Australia and New Zealand Banking Group Limited (ANZ) announced it had signed an agreement to purchase Suncorp Bank for $4.9 billion.
The move will boost ANZ's home loan presence, particularly in Queensland.
The transaction, which includes Suncorp's $47 billion of home loans, $45 billion in deposits and $11 billion in commercial loans, would see the major bank's home loan market share increase by 2 per cent, according to ANZ chief executive Shayne Elliott.
While approvals from the federal Treasurer and the Australian Competition and Consumer Commission are yet to be made, Mr Elliott acknowledged that there may be some competition concerns raised.
"We know there will rightly be questions from Government and regulators about the competition aspects of this transaction," he said.
However, he added, that "as the smallest of the major banks", he believes a "stronger ANZ will be able to compete more effectively in Queensland offering better outcomes for customers".
Mr Elliott stated that he believes the move would therefore not only help ANZ increase its presence, but also "improve competition in one of Australia's most important regions".
"While we have an outstanding team already supporting our customers, we recognise in order to provide better services and improve competition for all Queenslanders we need to build on our existing retail banking presence," he said. 
The CEO told journalists that when the transaction completes, he believes Queensland will "end up with a much stronger insurance company and Queensland will also end up with a much stronger bank that will help fund the massive growth opportunities that this state has ahead of it and that this state deserves".
Speaking on Monday, federal Treasurer Jim Chalmers MP said he would not be commenting on the deal just yet, stating: "[T]here is a process involving the regulators which concludes with an approval process involving myself. It wouldn't be appropriate to get into the details of that process as it evolves.
"It obviously involves the competition watchdog and also the other regulators and culminates with a decision by me. So for that reason, I'm sure you understand that I don't intend to comment on that proposal that's been announced today, except to say there will be a time at the end of that process when I've come to a concluded view."
'We need competition in the marketplace and not monopolisation': FBAA
As foreshadowed by Mr Elliott, several players have already voiced concern at the ANZ-Suncorp deal.
The managing director of the Finance Brokers Association of Australia (FBAA), Peter White, warned the deal would reduce "much needed competition" in the banking sector.
"The major banks are looking like once again ruling the roost, however we need competition in the marketplace and not monopolisation, especially by major banks," Mr White said.
"If we go back to the eighties when there was no competition, interest rate margins above cost of funds were two to three times what they are now.
"This would disadvantage consumers if it were to happen again, particularly at a time when costs of funds are rising globally.
"Governments need to ensure we do all we can to ensure competition stays alive and well."
Heritage Bank CEO Peter Lock also criticised the deal, lamenting the loss of a Queensland-based bank and stating the big four bank acquisition would further entrench the "Sydney/Melbourne myopia" in the banking sector.
Mr Lock noted that the dominance of the major banks, all based in Sydney and Melbourne, did not promote competition or bring the different perspective that comes from being located outside that metropolitan bubble.
"The takeover of Suncorp by ANZ will simply increase the power of the major banks in Australia. That's not great news for banking consumers," Mr Lock said.
"It's even worse that we're losing a Queensland-based bank, and the different perspective that brings. Having all the major banks based in Sydney and Melbourne means that there is a metropolitan perspective that dominates, when it's not really representative of the rest of the country.
"It's also a case of a listed big bank swallowing up another listed regional bank, eliminating that level of the sector.
"If anyone thinks the takeover of Suncorp will be good news for Queensland, they need to think again. The pressure will be on to strip costs and generate more profits, to create a return for shareholders...
"With regional banks like Suncorp fast being swallowed up, people want genuine alternatives to the big banks and the listed banking sector."
The Heritage Bank CEO added that the "time is ripe for the ascendancy of the mutual sector", outlining that the sector offers "a genuine alternative, with a completely different model".
"The time has come for Australians to realise there are alternatives to the listed bank model – alternatives that put people before profit," he said.
Similarly, Defence Bank CEO David Marshall said that Suncorp customers may be looking to other lenders, such as mutuals now, as "anyone who opened a Suncorp account clearly didn't sign up to be a customer of ANZ". 
"In some cases they actively chose to avoid a big four bank and bank with someone else, but got one anyway," Mr Marshall said.
"These same customers are now left high and dry with something they never agreed to in the first place and they may, in fact, feel like they've been sold out. 
"If Suncorp customers want to avoid a repeat of that experience they should switch to a mutual bank." 
The Finance Sector Union (FSU) has also been vocal in its opposition to the deal, which it said would put jobs at risk.
The FSU said that Suncorp staff had "effectively been given notice their jobs will start to disappear once ANZ takes over and moves progressively to kill off the Suncorp banking brand".
FSU secretary Julia Angrisano commented: "This is bad for jobs and bad for competition and the FSU will be making submissions to Treasurer Jim Chalmers and the ACCC, calling on them to reject this deal.
"ANZ's Shayne Elliott is trumpeting no net job losses for three years. What he really means is that there is no future for thousands of our members across Queensland once that three years is up.
"Now is not the time to close branches and reduce competition in the banking sector.
"With mortgage rates rising it is more important than ever to maintain competition.
"This deal shows the ANZ is not the least bit concerned with the public interest. It is not, as the bank claims, an investment in Queensland. This is about the ANZ getting its hands on Suncorp's $47 billion in home loans, $11 billion in business loans, $45 billion in deposits and 1.2 million customers."
"This deal is all about profits for the ANZ Bank," she said, calling the deal "a corporate marriage made in hell for Suncorp Bank staff.
"This takeover will cost jobs and kill off the Suncorp Bank presence as a brand across Queensland."
Consolidation of non-majors continues
The non-major bank space has been decreasing in size in recent years.
The ANZ-Suncorp deal follows on from Volt Bank's announcement to close its doors and hand back its banking licence, NAB's purchase of 86 400 and Xinja Bank's collapse.
APRA has already tightened requirements for new players wishing to be granted a banking licence to try and curb failures.
The prudential regulator updated its approach to granting a restricted licence in 2021, which included stronger requirements and closer supervision of new entrants as they seek to establish themselves.
It said it seeks to encourage more sustainable competition in the sector by helping ensure new banks have the right tools to succeed.
[Related: New banks must have money maker-maker: APRA]