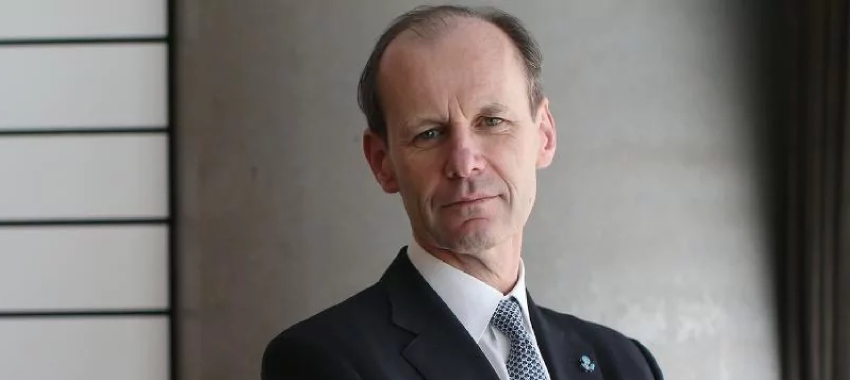 ANZ has confirmed it is set to purchase Suncorp Bank for $4.9 billion, a move that will boost its retail and commercial book and build its presence in Queensland's hot market.
Australia and New Zealand Banking Group Limited (ANZ) has announced that it has signed a share sale and purchase agreement with Suncorp Group Limited (Suncorp) to buy Suncorp Bank for $4.9 billion.
The transaction, which is subject to regulatory approvals from the Federal Treasurer and the Australian Competition and Consumer Commission, will see the bank continue to operate under the Suncorp Bank brand (pursuant to a licensing agreement between ANZ and the Group for a period of five years following completion), with ANZ saying it intends to operate it as a separate business for a period of at least three years.
At a time when the major bank is talking about rebuilding its Australian retail and commercial bank and bolstering its technology to improve its customer proposition, the purchase would add almost $60 billion in customer loans to ANZ's balance sheet.
The transaction includes Suncorp's $47 billion of home loans, $45 billion in deposits, and $11 billion in commercial loans.
ANZ chief executive Shayne Elliott said he believes the move will help "ANZ increase its presence" and "improve competition in one of Australia's most important regions".
Given Queensland recorded the largest number of interstate arrivals during the pandemic, Mr Elliott pointed towards Queensland's demographics, growth profile, economic diversification, and major commitment to sustainability as the positive factors that drove the purchase.
"This is a good business with great momentum, particularly in home loans, and it's got this complimentary geographic set," Mr Elliott said in a media briefing on Monday (18 July).
The move will take the bank's home loan market share in Australia to approximately 15 per cent, Mr Elliott said, with ANZ holding around 13 per cent and Suncorp around 2 per cent (with 50 per cent of Suncorp's share being in Queensland). 
While ANZ has had a Queensland presence since 1851, it has been primarily focused on "institutional" and this purchase will allow the bank to provide "better opportunities for retail and small business customers" for years to come, he said.
"We're acquiring a 1.2 million customer base, 700,000 who live here in Queensland. That's a very, very valuable insight. Customers are really at the heart of what we're acquiring — not bricks and mortar," Mr Elliott said.
Upon completion of the sale (expected in the second half of the 2023 calendar year), Mr Elliott said it will also be of benefit to Queenslanders with a "stronger insurance company" and stronger bank.
Suncorp Bank will continue to be led by CEO Clive van Horen, who will report to Mr Elliott and join ANZ's executive committee post completion.
Mr Elliott said ANZ was committed to ensuring the Suncorp Bank franchise "continues to thrive".
"We will maintain the network and the staff levels that we inherit and we do get to completion for at least three years after signing," Mr Elliott said.
Home loan growth Q3 22
While rising inflation and interest rates have started to slow demand in the home loan market, the major bank also reported lending volumes grew 3 per cent ($2 billion) in the third quarter of financial year 2022, with strong growth in June.
"What that showed is we're back to growth in our home loan processing," Mr Elliott said.
"And we're back in line with our peers in terms of turnaround time. And so those things are behind [us]."
He added: "Suncorp [Bank] has done a really terrific job in home loan processing and is actually one of the leaders in that and we want to learn from that," Mr Elliott said.
As the bank moves to boost its technology and digital home loan capabilities with ANZ Plus, Mr Elliott said the conversation of moving Suncorp's customers over to ANZ Plus will come in due course.
"Clive [van Horen] and the team will continue to operate as they do today. And we will migrate gently and appropriately across to the ANZ Plus platform either branded blue or branded yellow. We don't have a specific timeframe," the ANZ CEO continued.
Suncorp to focus on insurance amid severe weather events
As Suncorp offloads its bank, the company said it will turn its focus on its insurance operations (including its other brands AAMI, GIO, Shannons, Apia, and Vero) in both Australia and New Zealand.
Suncorp Group CEO Steve Johnston reiterated that the move is in the "best interest of Queensland" and will allow the company to focus on the challenges and opportunities of insurances.
"It will allow us to really [focus] on our insurance business and the challenges and opportunities that are in insurances at the moment around climate change frequency and severity of weather, making sure that we get all those people back into their homes," Mr Johnston said.
"This is a win-win transaction for Queensland and [it's] a win-win transaction for both parties."
As well as announcing the Suncorp Bank acquisition, ANZ has also confirmed it has now withdrawn discussions with Kohlberg Kravis Roberts & Co (KKR) about its potential acquisition of business management and financial and accounting solutions provider, MYOB.
Last week, ANZ released a statement noting the negotiations but said both companies were yet to reach a statement and provided no certainty that it would take place.
The bank has not issued a reason as to why it has withdrawn from the MYOB deal.