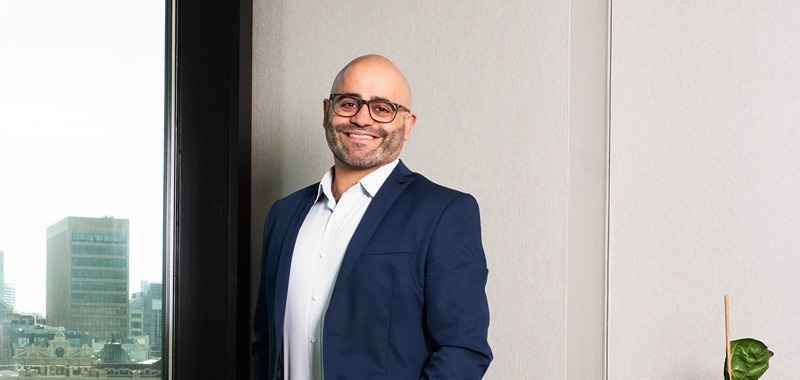 Judo Bank's third-party chief has said brokers will play a key role in the group's expansion into two new specialty areas.
The specialist small-business bank is in the process of opening two new specialisations for its lending business: agriculture and health.
As outlined in slides from its investor day presentation last week, Judo has drawn up a growth strategy, including branching out into the country with new regional hubs and plans to expand its broker network.
George Obeid, chief third-party officer at Judo, told The Adviser that brokers will be important as the bank pushes out into the new specialist areas.
"What will be important when we are establishing and building out those segments is our engagement with the broker community," Mr Obeid said.
"So for healthcare, this is well developed already in this space, and will continue to grow and [we'll] do business with existing networks. But in addition we will engage with new brokers, who specialize specifically in those areas."
The same will apply for agriculture and regional areas, he added.
"While some of our existing networks cover the regions and agriculture enterprises, particularly in the asset finance space, when we will look to build out into those segments, we will look to identify the key brokers that play in that space and support them with their growth," Mr Obeid said.
Judo's agribusiness is still in the "build-out phase", with more information to come.
Mr Obeid added that the bank had received positive broker feedback on its expansion into the segment and into regional areas.
"Our planned growth into regions has been supported by the broker market who see this as a genuine need for a Judo proposition in the agribusiness sector, which was predominantly in service by major banks," he said.
Judo currently has around 1,000 accredited brokers – increasing from around 900 at the end of December.
As at December, around 75 per cent of Judo's loan book was broker originated.
When the bank released its half-year results in February, chief financial officer and deputy chief executive Chris Bayliss told The Adviser that the bank believes brokers currently contribute around 30-35 per cent of all flow in the SME economy.
He believes that proportion will rise to 50 per cent in the next three to five years.
Mr Obeid agreed, commenting: "We've seen over the last five years of building out Judo and building out our broker value proposition, the growth within the broker community and the broker flow. We do see that continuing to increase.
"And we see Judo playing a pivotal role in supporting that increase and supporting the broker community."
The bank's investor slides did note a rise in competition, as major players have indicated their intentions to sink their claws more deeply into business lending.
The landscape has shifted from when Judo launched in 2016, with an aim to address a gap in the market for SME lending. Last year, it estimated unmet demand for SME credit sat at around $120 billion.
But Mr Obeid is not concerned with the rise in competition from major players.
"Our broker value proposition is quite differentiated and is purely focused on partnering with experienced brokers, with brokers in the market who demonstrate an expertise and an ability to source quality SME lending opportunities aligned to our target lending market," he said.
"It's really around partnering experienced brokers with experienced bankers, which will give you better efficiency and that thorough process."
[Related: Almost two-thirds of SMEs struggling to secure funding]