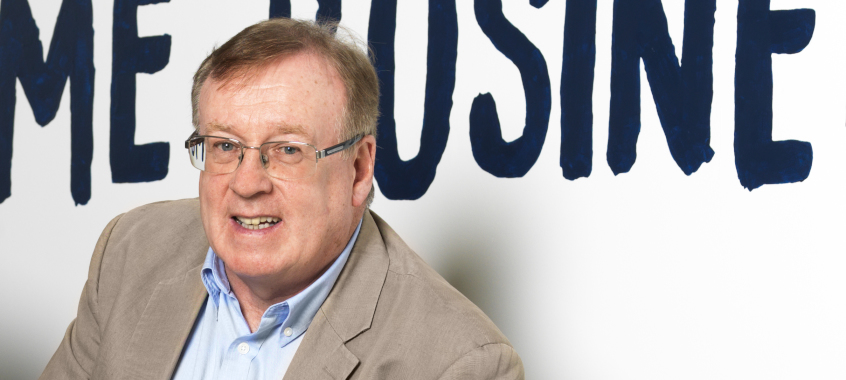 The bank has predicted brokers will have a hand in half of all small-business finance within the next few years, as competition among lenders has fired up.
Small-business specialist Judo Bank has released its results for the six months to December, revealing a net loss after tax of $16.1 million, resulting from one-off costs relating to its initial public offering (IPO) in November.
The bank's profit before tax, which excluded around $23 million in IPO expenses, came to $3 million.
All the while, Judo's loan book had jumped by 38 per cent during the half-year, to $4.85 billion.
Around 75 per cent of the bank's book is broker originated. While Judo has targeted growth across both its direct and broker originations, it is also looking to shift its loan book split between the two channels to 50:50.
As Judo chief financial officer and deputy chief executive Chris Bayliss explained to The Adviser, the ratio would reflect what the bank believes the SME credit system will look like in the coming years.
"We believe brokers today are around about 30 to 35 per cent of all flow in the SME economy and that is slowly increasing to what we do believe will be 50 per cent in say, the next three to five years," Mr Bayliss said.
"So when we aim to be 50:50, what we're basically saying is we intend to play in the entire market."
The lender currently has around 900 accredited brokers. Mr Bayliss doesn't expect the accredited force to increase significantly, but the bank is angling to raise the number of referrals coming from those brokers.
At the same time, Judo CEO Joseph Healy added the bank will take a more direct approach to growing its proprietary channel. It has weighed up its service, networking and customer referrals, as well as its marketing.
"We've kind of kept the brand and marketing somewhat under the radar as we've proven up our credentials in the market," Mr Healy told The Adviser.
"But there comes a point, at which we're actually at now, where we're going to start lifting the profile of the brand and our marketing and that will help drive a lot more direct business."
Competition heating up
Judo had launched in 2016 with an aim to address a gap in the market for SME lending, marketing itself as a bank for small businesses. Last year, the bank had estimated unmet demand for SME credit sat at around $120 billion.
However, Mr Healy has observed the sector shifting in recent months. Judo has predicted that business lending will jump by 8.75 per cent in the 2022 year – which would be the highest rate of growth in around 14 years, according to the CEO.
"We're seeing increased competition, no question about that, from certainly two of the major banks," Mr Healy said.
"But you know, we continue to focus on our game, which is providing a great service to SMEs."
Judo has medium-term aspirations of reaching $15 million to $20 million of lending, which would represent around 3 per cent of the market, Mr Healy estimated (assuming no market growth).
The bank has also set a more immediate target of boosting its loan book to $6 billion by the end of June – from its current $4.8 billion total. There are already around $1 billion in pending loans in the pipeline, Mr Healy said, expressing confidence in the bank's ability to achieve the goal.
During the half-year, the bank had also managed an underlying net interest margin rise of 8 basis points, to 273 bps, which Judo CEO Mr Healy noted was "contrary to industry trends".
"All of the banks of the last month or so have been reporting a reduction in net interest margin, so we are thrilled that we've been able to report an improvement," he said.
Eyeing potential cash rate rises from the Reserve Bank in the coming year, Mr Healy has asserted he is confident his company's serviceability assessments has left it with customers well placed to manage any movements.
"Seventy-five per cent of our lending, of our portfolio today, has been done during the COVID period," he stated.
"And so we were looking at the risks involved in lending to businesses with our eyes wide open, conscious of the significant uncertainty in the environment."
[Related: SME lender raises $10m to expand scope]