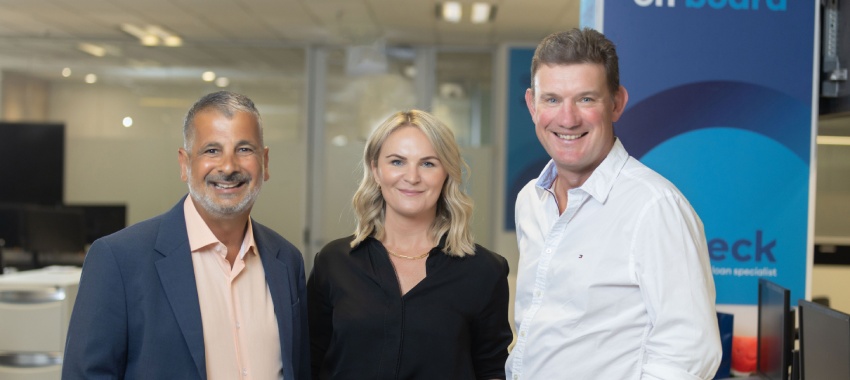 The local leadership team at OnDeck Australia has bought a controlling stake in the company from its US owner.
OnDeck Australia has undergone a buyout led by three executives, which has enabled its core management team to acquire a majority interest in the company from US-based financial technology provider Enova International.
You're out of free articles for this month
The management group, which comprises OnDeck chief executive Cameron Poolman, chief financial officer Jerry Yohananov and chief operating officer Charlene Batson, will hold 58 per cent ownership, while 22 per cent will remain with long-term Australian investors.
Enova International will retain a 20 per cent holding.
The transaction has marked Mr Poolman's second management buyout, following his buyout of online retail and auction company GraysOnline in 2005.
The buyout will make OnDeck an 80 per cent Australian-owned lender.
However, OnDeck Australia's funding sources will not be impacted, with the lender reporting it will be "business as usual" for customers and the broker channel.
In a statement to The Adviser, Mr Poolman added there will be no changes to how OnDeck operates.
"Since launching in 2015, our focus has always been on supporting small businesses with access to fast, efficient unsecured finance, filling a gap in the market that banks are either unable or uninterested in serving. This won't change as a result of the buyout," he said.
OnDeck also noted the deal has reflected a long-term strategy of the management team.
"Even better product features, execution, service and more focus on the needs of brokers will be a significant impact of the management buyout," Mr Poolman told The Adviser.
The executive team sees "significant opportunities" in 2022 for the lender, he stated, noting loan originations were more than 50 per cent higher in November and December compared to the four previous months.
"Looking ahead, we are highly optimistic that Australia's small business community will flourish as the economy regains momentum," Mr Poolman said.
"Businesses will require credit to reach their full potential, and this will support sustainable growth for OnDeck Australia."
Mr Yohananov added brokers are the largest acquisition channel for the lender and a significant focus for the business.
"With senior management now owning the business, our focus on brokers will be amplified, and we will be able to offer even better product features, execution and service," he said.
"The right factors are in place for OnDeck Australia to enjoy sustainable growth. Our delinquency rates are low, our loan book is performing amazingly well, and we have the ongoing support of outstanding business partners including many in the broker space."