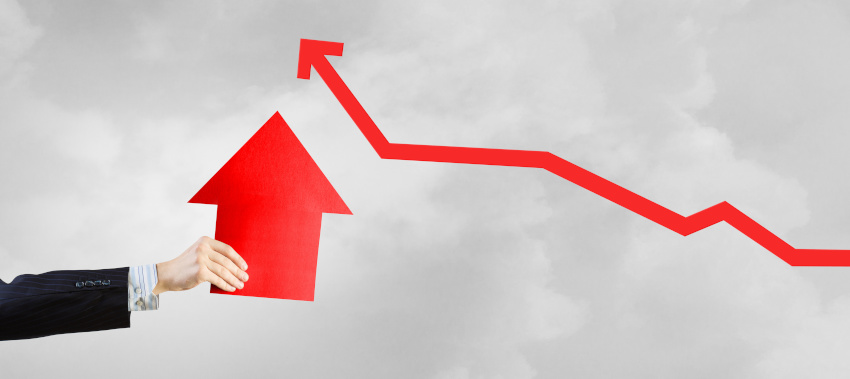 The number of days from submission to formal approval dropped during the first three months of FY22 despite broker lodgements hitting new highs, AFG data has revealed.
The latest Australian Finance Group (AFG) Index has shown that lender turnaround times have continued to improve, with the average number of days from submission to formal approval reducing from 25.2 days in the fourth quarter of the 2021 financial year (Q4 FY21) to 21.8 days in Q1 FY22.
You're out of free articles for this month
AFG chief executive David Bailey said: "We have been urging lenders for some time to increase their level of investment to adequately resource the broker channel and whilst early days, [it's] pleasing to see that this is starting to pay dividends."
According to data from the Momentum Intelligence Broker Pulse report, brokers had seen average turnaround times hold at around eight business days during August.
The survey – which received 234 responses from Broker Pulse members between 1 and 10 September 2021 – found that lenders that receive the greatest market share (more than 20 per cent of broker respondents using them) improved their turnarounds for the fifth month in a row.
However, several smaller lenders, including the non-banks, saw their times slow over the month. Banks with less than 20 per cent market share were reaching initial time to credit decision in nine days (down from seven days in July).
Broker lodgements surge
The drop in turnaround times has come despite AFG brokers lodging a record $24.1 billion in home loan finance for the first three months of the new financial year – almost $6 billion higher than the same period last year.
This has marked a 7 per cent increase on the previous quarter and a 33 per cent increase on the corresponding quarter last year.
Upgraders remained the main source of lodgements for the quarter at 41 per cent, while investors also drove activity, increasing by 2 per cent on the previous quarter and 6 per cent from this time last year to now represent 27 per cent of the market.
First home buyers remained at 14 per cent, while refinance activity fell by 1 per cent from the previous quarter to 26 per cent, driven by the expiry of some lender cashback offers, according to AFG.
Recent Australian Bureau of Statistics data showed that new home loans fell by 4.3 per cent in August to $30.7 billion, driven by a 6.6 per cent fall in owner-occupier loans to $21.2 billion, the largest fall since May 2020.
However, the value of commitments was still 34 per cent higher than a year before and 53 per cent higher than pre-COVID levels in February 2020.
The level at which customers have been choosing fixed-rate mortgage products was at their highest ever level of 38.2 per cent as customers have been choosing to lock in the benefit of a low interest rate environment.
Lodgements rise across the states
Across the states, lodgements in NSW rose by 35.7 per cent from the corresponding quarter to $8.4 billion while Victorian lodgements were up by 45.7 per cent from Q1 FY21 to $7.8 billion.
Queensland lodgements rose by 23.3 per cent on last year to $4.1 billion while South Australian lodgements ticked up by 20.8 per cent to $1.2 billion and Western Australian lodgements rose by 11.7 per cent to $2.4 billion.
The national average mortgage size rose above $600,000 for the first time, representing a 17.0 per cent increase on the same quarter last year.
Queensland's average mortgage size increased by 19.0 per cent year-on-year to $522,760, followed closely by Victoria at 18 per cent to over $601,000.
Major banks' loan share falls
The big four banks and their associated brands fell by 2.0 per cent to 57.3 per cent of the market. The Westpac Group recorded the biggest loss, dropping from 22.7 per cent to 15.0 per cent of the market. However, the other major banks all recorded an increase in their share.
The market share of the non-major lenders increased from 40.7 per cent to 42.7 per cent for the quarter, driven by ING (whose market share increased by 2.82 per cent to 3.28 per cent) and Suncorp (up from 2.75 per cent to 3.18 per cent).
Commenting on recent moves by the Australian Prudential Regulation Authority to increase the minimum interest buffer rate it expects banks to use in serviceability of home loans to rein in the red-hot property market, Mr Bailey said it could affect borrowing capacity for some home buyers.
He also said it underscores the importance of borrowers seeking help from a mortgage broker to navigate the changes.
"In a positive sign of the stability of the market, loan to value ratios (LVR) were once again down across the board meaning valuations are continuing to outpace the growth in loan sizes and borrowers were not drawing up to the full value of their homes," Mr Bailey said.
AFG has more than 70 lenders on its panel, with Mr Bailey stating that the aggregator has expanded its panel selection over the last 18 months, including the addition of regional and specialised lenders.