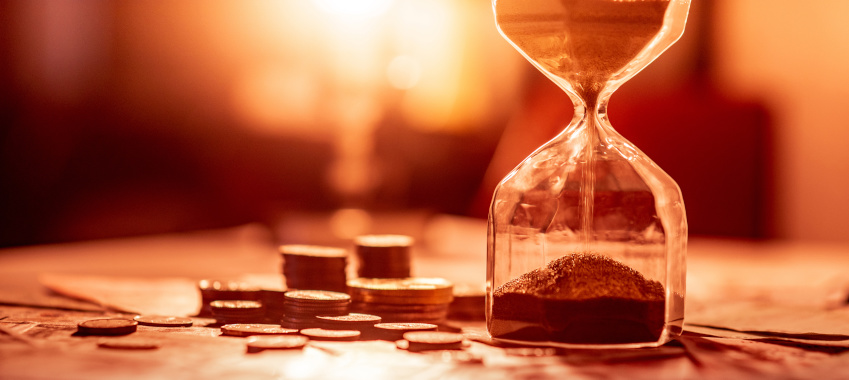 While time to initial credit decision has held firm at an average of eight days, non-bank turnarounds have slowed, according to the latest Broker Pulse survey.
Momentum Intelligence, Momentum Media's research arm, has released its latest Broker Pulse report, which seeks to understand the collective lending experiences of residential mortgage brokers each month in a bid to help them make more informed recommendations to clients.
You're out of free articles for this month
The latest survey, which received 234 responses from Broker Pulse members between 1-10 September 2021, found that brokers had seen average turnaround times hold at around eight business days during the month of August.
According to the data, the average time to initial credit decision across all lenders was 8.3 business days, with the lenders that receive the greatest market share (more than 20 per cent of broker respondents using them) improving their turnarounds for the fifth month in a row.
However, several smaller lenders, including the non-banks, saw their times slow over the month.
Banks with less than 20 per cent market share were reaching initial time to credit decision in nine days (down from seven days in July), with mutual lenders, in particular, experiencing delays.
Notably, brokers responding to the Broker Pulse survey said that the non-banks also had been impacted by longer turnarounds, with the average turnaround for this segment reaching its longest wait since the pandemic began, at seven business days.
Nearly every non-bank in this segment, including specialist lenders and white-label providers, took a longer time to reach initial credit decision in August, according to the survey.
However, the proportion of brokers using non-banks in the month of August had increased; 59 per cent of broker respondents said they had used a non-bank lender in the month, up from 52 per cent in July and June 2021.
The most recent iteration of the Broker Pulse survey further segmented the experiences of brokers by the type of loans submitted (for example, self-employed loans, refinances, first home buyers etc) to gain a clearer picture of how lenders are faring across different products.
It found that while more complex loan scenarios were taking longer to approve, several lenders were also experiencing delays in approving "simple" vanilla loans, too.
Speaking of the latest survey findings, Michael Johnson, Momentum Intelligence's head of strategy, commented that the improving turnaround trend was "a promising sign for brokers and their clients", but highlighted that it was important for brokers to "keep aware of these movements as we are seeing shifts and changes across a number of lenders at the moment".
"Many brokers are still experiencing varied service levels at lenders and while the trends are moving in the right direction, many of the more complex scenarios are still taking much longer," he said.
"Interestingly, we are seeing a shift where the non-ADIs are creeping up in turnaround times while the larger ADIs are coming back down to more respectable levels."
Brokers interested in joining the Broker Pulse community can sign up to Broker Pulse here. Each month, participants of the survey will receive full access to the report and exclusive insights into the research. Sign up today and receive last month's results straightaway.
[Related: Turnaround delays impacting broker client satisfaction]