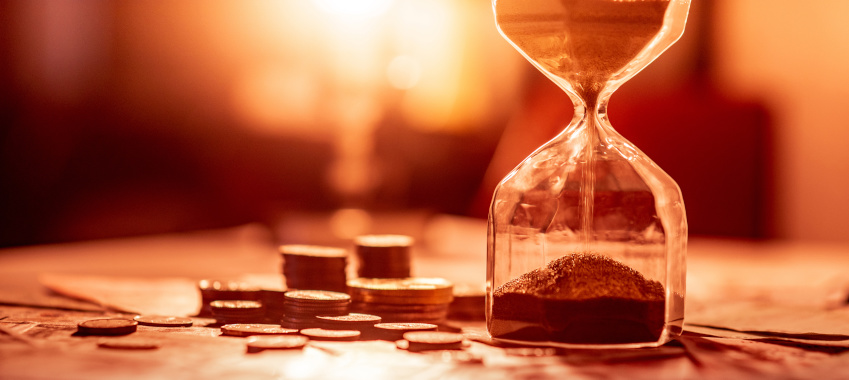 Turnaround times for broker loans lengthened at all four major banks in April 2021, but non-majors and non-banks continue to improve or maintain their decision speeds, new data shows.
According to the latest Broker Pulse survey from Momentum Intelligence, which received 247 responses from Broker Pulse members between 1-10 May 2021, all four big four banks are continuing to experience long delays in their time to initial credit decision.
You're out of free articles for this month
The expansion of the major banks' turnarounds – which is currently a major broker concern – contributed to the average lender turnaround figure blowing out to 11.5 days for broker loans.
This marks the second highest time since Broker Pulse began in September 2019 (after December 2020, when it was marginally higher at 11.6 days). 
Major banks experience delays
The monthly Momentum Intelligence survey, which each month asks brokers to rate their experience of using lenders, revealed that none of the major banks were able to get back to brokers in under 10 business days in April, with all four seeing their turnarounds increase on the previous month. 
While National Australia Bank (NAB) remains the fastest of the big four, its time to initial credit decision extended out from 9.4 business days in March 2021, it grew to 11.5 days last month. This is the longest time the bank has taken to reach a decision in the past nine months.
The Commonwealth Bank of Australia (CBA) was the second fastest major, with turnarounds expanding from 12.7 days to 15.1 days, followed by Westpac (which went from 13.7 to 19.4 days), while Australia and New Zealand Bank (ANZ) saw its turnarounds blow out from 16.4 days to 23.4 days (its longest wait time since August 2020).
Last month, the CEOs of the CBA, NAB, Westpac and ANZ told the House of Representatives' standing committee on economics that turnaround times were within one or two days in the proprietary channel but, on average, between 10 and 12 days in the broker channel – which MFAA CEO Mike Felton suggested was a "gross underestimate of what brokers are experiencing, and is in no way supported by the data".
The major banks have since told The Adviser that they are working to improve them via technology improvements and by adding additional resources (stay tuned for the June edition of The Adviser for more).
Non-major performers
Of the banks most used by brokers, Macquarie and ING were found to be the fastest at 3.9 and 4.2 days, respectively. Approximately a third of brokers responding to the survey had lodged a loan with these two banks over the month.
However, 86 400 and MyState Bank were found to be the banks with the fastest turnaround times, improving their time to 2.9 and 3.6 days, respectively, in April. Only a small proportion of brokers said they had lodged a loan with these two banks that month.
Non-banks continue to drive efficiencies
Overall, non-bank lenders continue to deliver the fastest time to reach an initial credit decision, with nearly all non-bank lenders used by Broker Pulse members having improved their turnaround times on last month.
Firstmac was found to be the fastest of all lenders to reach an initial credit decision, with Broker Pulse showing its turnarounds were at 2.8 days. Approximately 8 per cent of brokers had used the lender to lodge a loan in April.
AFG Home Loans also improved its response time to 3.3 days, down from 4.4 days the month prior.
Around a fifth of broker respondents had used Pepper Money that month, which improved its turnaround from 5.2 to 4.4 days last month, and a similar proportion had lodged loans with Advantedge (holding firm at around 6.3 days).
Turnaround issue may impact broker flows
While the majority of brokers responding to Broker Pulse had said they had lodged a mortgage with a major bank in April, Momentum Media director Alex Whitlock recently warned that lenders may find that brokers are "going to be advising their clients to go to the institutions that can deliver turnaround times quickly".
"Indeed, mortgage brokers are now bound by a best interests duty to their clients, and turnarounds are an increasingly important factor for borrowers," he said in a recent opinion piece on The Adviser. 
"With the property market being so hot, borrowers cannot afford to wait a month for their loan to be approved. Their dream house will be bought by someone who already has finance in place. That business deal that they wanted to take advantage of will have expired. 
"In the long term, if the major banks do not fix their channel conflict when it comes to time to approval, they will miss out on the business from brokers. And, as we know, this is 60 per cent of all mortgage business," he said.
Find out more about the turnaround time issue, and what the major banks are doing about them, in the upcoming June edition of The Adviser magazine. Make sure you're subscribed to The Adviser newsletter to real all about it when it releases!
You can find out more about what brokers think of the lending sector's broker offerings and performance over the past 12 months in the annual Third-Party Lending Report. The 2021 report will be released tomorrow (20 May). Further information about the full report can be accessed via Momentum Intelligence.
Brokers interested in joining Momentum Intelligence's Broker Pulse panel can apply to Momentum Intelligence here. Participants of the survey will receive full access to the report and exclusive insights into the research. 
[Related: Associations call out majors for turnaround channel conflict]