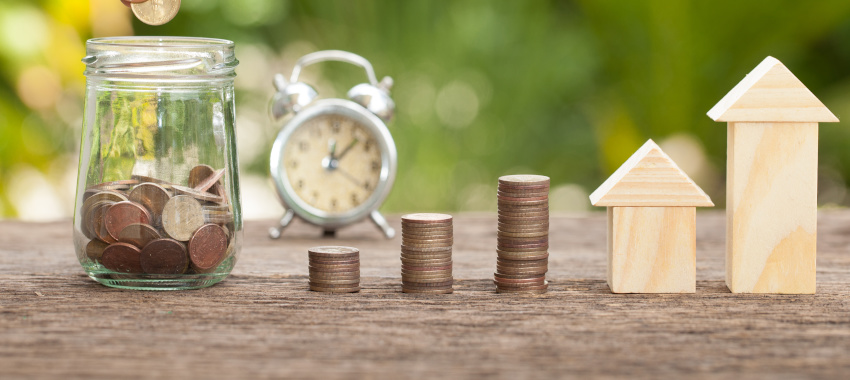 Brokers are seeing turnarounds at the most commonly used banks continue to improve, despite third-party usage rates surging for these banks in October.
A total of 252 brokers across Australia participated in the latest Broker Pulse survey – conducted between 1 and 10 November 2021 – revealing that the most commonly used banks ("large banks") are currently at their fastest turnaround speeds in over 18 months.
According to the most recent survey, the banks that brokers are most commonly using are, on average, reaching an initial credit decision within just over eight business days (8.02 business days), the fastest time achieved since before the coronavirus pandemic began. 
The last time the most commonly used banks were at this speed was in February 2020. Prior to the pandemic, large ADIs were achieving turnarounds of around seven business days.
This marks a continuing trend in turnaround improvements following a period of lengthy delays for the third-party channel – which peaked at 14 business days for the segment in early 2021. Every month since April of this year, the largest banks have been able to shave off their time to initial credit decision.
The continued improvement in time to initial credit decision comes even as these lenders rake in more broker-lodged applications than in the previous quarter.
Large ADIs
Macquarie saw a marked increase in the proportion of brokers sending loans to it, shooting up from 29 per cent in September to 39 per cent in October, snatching the second spot from ANZ in terms of usage rates. 
Despite the notable increase in application volume, the non-major kept its time to initial credit decision to a competitive period of four business days.
ING also remained among the fastest-moving large ADIs, even after a 7 percentage point increase in broker flows since the third quarter. Time to initial credit decision currently sits at an average of five business days for the lender.
Following a steep improvement in turnaround times from nine business days in September to six in October, Adelaide Bank joins CBA in the number three spot for this month's survey.
CBA's time to initial credit decision was at its best level in over a year, and comes even as the major hits 44 per cent usage rate, up by 5 per cent from the preceding month. CBA has come a long way after marking a turnaround time of 17 business days in the first quarter.
Westpac and St.George Banking Group also saw their fastest turnarounds in over a year, despite a higher number of broker-lodged applications in October.
Compared with its performance in January, Westpac trimmed its time to eight business days. Over the same period, subsidiary St.George Banking Group slashed its turnaround time by half, bringing it to the current nine business days.
In contrast to the other large ADIs, however, Bankwest is seeing a trend of increasing turnaround times. From a turnaround time of four business days in July, the non-major saw its time to initial credit decision increase month-on-month to be nine business days, according to Broker Pulse respondents.
Large non-banks
Large non-ADIs are also showing generally stable turnarounds. Topping the list of fastest-moving lenders in this category was AFG Home Loans, with turnarounds averaging four business days. 
Advantedge's processing speed closely followed, as applications sit for five business days before initial credit decision. The large non-ADI is also notable for competing with large banks for broker flows, even pushing AMP off the leaderboard in October.
Small ADIs
As opposed to large lenders, small ADIs experienced an overall uptick in turnarounds in October, after a majority of small lenders saw their time to initial credit decision blow out.
BOQ showed the largest expansion in turnarounds, which rose to 12 business days, up from eight business days in September. This also comes after only a 1 per cent increase in broker-lodged applications.
Brokers interested in joining the Broker Pulse community can sign up to Broker Pulse here. Each month, participants of the survey will receive full access to the report and exclusive insights into the research. Sign up today and receive last month's results straightaway.
[Related: Non-major banks increasingly popular: Broker Pulse]