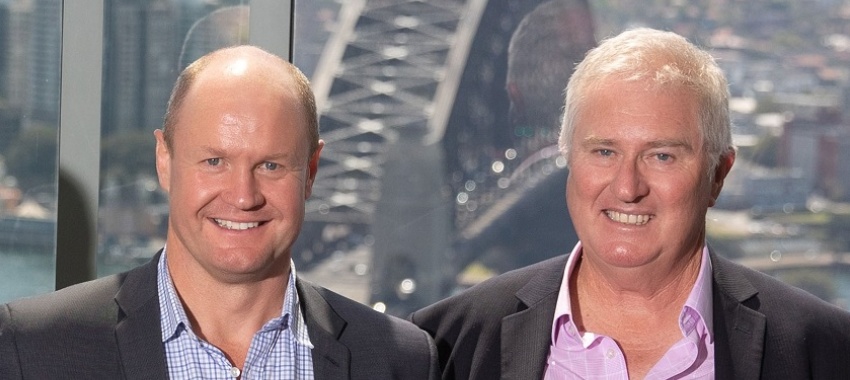 Sydney-based brokerage Equilibria Finance has hired industry veteran Peter Clark as its first general manager and welcomed a new broker, as it ramps up for growth.
Equilibria Finance, headed up by broker and managing director Anthony Landahl, has welcomed former banker and Beckmitch Consulting mortgage broking coach Peter Clark to the company as its inaugural general manager.
Mr Clark has more than 20 years of experience in the mortgage broking industry, having run mortgage training for the past 20 years as well as having previously been a state manager for LJ Hooker Home Loans and the associate director of Australian Mortgage Brokers.
Mr Clark has also previously been a business development manager for MyState/The Rock and a regional sales manager for Bankwest. 
Following several years of consultancy work for Equilibria Finance (and having mentored the brokerage's managing director, Anthony Landahl, when he first started), he has now joined Equilibria Finance on a permanent basis to spearhead the brokerage's growth plans.
Speaking of the new position, Mr Landahl, said: "From day one, Equilibria Finance's focus has always been to ensure we deliver quality advice and service to our clients and the professional partners we work with.
"The strategy for Equilibria, from the outset, was to establish a finance broking operation that worked with independent, quality wealth advice and accountant firms, where we essentially become part of the core advice and strategy team for time-poor professionals.
"Four years in, new business is growing at a rapid rate, with 80 per cent of the business now coming from existing clients, wealth adviser and accountant referral partners, which have been personally established over a long period of time.
"As such, bringing a general manager to run the business, and spread the leadership functions in the business, enables me to focus on the core referral partnerships and relationships and the ongoing advice and broking work with my clients," he added.
'A natural extension' to welcome Peter Clark
Welcoming the new GM to the company, Mr Landahl particularly noted Mr Clark's "vast experience" across the finance and broking industry, including leading and building sales and finance teams in banking and broking franchises and "being part of the Combined Industry Forum as the brokers' representative".
"Peter has also had vast experience as a mentor and in developing new-to-industry brokers (and was originally my mentor when I began broking four years ago)," Mr Landahl told The Adviser. 
"He has been an external consultant to Equilibria in the past, so it was a natural extension to bring him in as general manager," he said. 
Mr Clark commented: "I've been at the core of the mortgage broking profession since 1999 and have learnt an enormous amount about what it takes to be successful and build a successful brokerage.
"Over the last seven years, I have continued to provide consulting and coaching services to a number of businesses, and also established a mentoring academy, where I mentored new entrants to the industry. This opened my eyes to the fact that most brokers were joining the industry with the expectation of becoming successful on their own, without understanding the complexity of the requirements of actually running a business that they need to meet along the way."
He continued: "I have worked with Anthony at Equilibria Finance on both a mentoring and consulting basis since its inception and have been very impressed with the model that he has developed to primarily ensure the client experience is exceptional, but also provide a rigorous structure to provide brokers with a system that best serves their clients, and also protects the businesses they are building. 
"As the GM at Equilibria Finance, I will run the business and build and guide the residential broking team and commercial/ asset finance business, while Anthony will focus on working with key referral partners and clients. This will allow us to continue to provide considered, effective and consistent advice and guidance to clients through a team of well trained and aligned brokers and support staff."
Building the broker team
Mr Landahl outlined that the new appointee will be tasked with building on the company's growth and its "values and service-based broker proposition to attract new brokers into the team, as well as build out [its] commercial and asset finance offering". 
He continued: "With my management background, I've always been focused on building a business 'with the end in mind', and have always been wanting to build into capacity and be proactive, rather than reactive, to growth. 
"Our next strategic step is to build a team of brokers and establish a commercial and asset finance arm, to ensure the ongoing delivery of high-quality advice and broking to these relationships and our clients.
"Our broker growth strategy is not about building a huge team of brokers for the sake of it, rather to offer a value and service-based solution where the tools and processes and brand and marketing are provided, along with strong support from an experienced leadership team," he said.
The Sydney CBD-based brokerage has already welcomed a new mortgage broker to the company, in the form of new-to-industry broker Ben Carlyon, who started last month alongside existing Equilibria broker Adrian Bourke. 
"Having established a robust model of systems and processes to maintain a thorough and quality transaction and post-settlement experience for our clients, and also generating high volumes of leads, we have recruited brokers who also share our values regarding client experience," Mr Landahl said.
"This assists us with managing the leads within the business, and provides a great structure for a good broker to manage their clients from lead to settlement and beyond – with the opportunity to have their clients cared for by our post-settlement care team," he added.
Mr Landahl concluded: "Equilibria now has a great launching pad to grow with the right team; we have fully automated workflows; strong relationships with core referral partners; consistent and strong lead generation; an administrative team, including a full-time post-settlement care manager and three brokers."
[Related: Building a brokerage strategy]