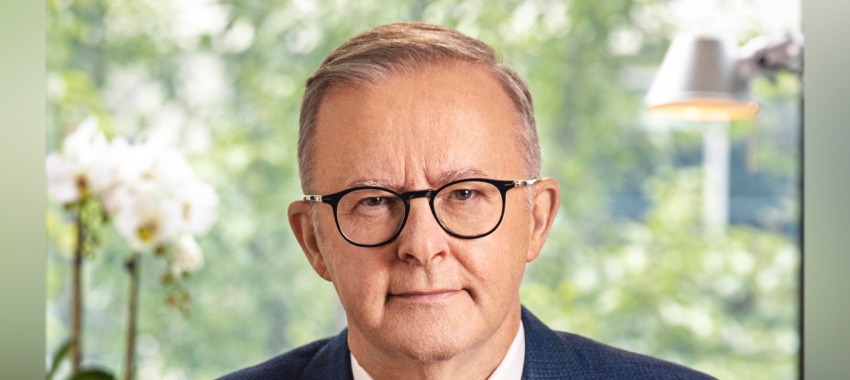 The federal and the state governments have expanded the support for those impacted by the NSW floods in both eligibility and scope.
One of these measures, as confirmed by Prime Minister Anthony Albanese and NSW Premier Dominic Perrottet on Tuesday (12 July), include grants of up to $50,000 for both small businesses and not-for-profit organisations that are suffering from direct flood damage.
Other measures include grants of up to $75,000 for directly affected primary producers and $1 million grants for each of the 37 impacted LGAs. 
Both the federal and NSW governments also confirmed that an initial estimated $80 million will be committed to assist with the clean-up of flood and storm-related damage, and an estimated $36 million for property assessments and, if necessary, free demolition. 
Speaking at a press conference on Tuesday (12 July), the Prime Minister said: "​​This support is absolutely necessary in order for people to get through what has been an extremely difficult time. 
"We know that many of these communities have been hit with three flood events after those same communities were hit by the impact of the bushfires in 2019/20. So my heart goes out to these communities. 
"I visited the communities of Hawkesbury and Richmond area with the [NSW] Premier last week, to hear firsthand the impact that these floods events are occurring and I look forward to continuing to work with the New South Wales Government and, indeed, with all state and territory governments in a cooperative way when it is necessary."
In a statement, Mr Perrottet commented that the recent floods have had a devastating impact on communities across Greater Sydney, the Illawarra, Central Coast and Hunter, "causing upheaval to both lives and livelihoods".
"Many of these communities have been hit by multiple flood events in the last two years and this package is designed to deliver immediate support to help people get back on their feet and rebuild their lives as quickly as possible," Mr Perrottet said.
Mr Perrottet added that the NSW government is intending on supporting these communities "every step of the way" and, that these Commonwealth and NSW government-funded programs will "provide vital support to help households, businesses and councils to clean up and recover from these devastating floods".
Another step taken by the Commonwealth government has been to include a further 14 local government areas (LGAs) under the Australian Government Disaster Recovery Payment (AGDRP) and the Disaster Recovery Allowance (DRA). 
Last week (6 July), Mr Albanese confirmed that residents in 23 LGAs across the Greater Sydney, Illawarra and Hunter regions impacted by the floods would be able to apply for both of these support packages. 
As highlighted by a statement made by the Prime Minister on Tuesday (12 July), this has now extended to 37. 
At the time of writing, these LGAs are Bayside, Blacktown, Blue Mountains, Camden, Canterbury-Bankstown, Campbelltown, Central Coast, Cessnock, Dungog, Fairfield, Georges River, Hawkesbury, Hornsby, Kiama, Lake Macquarie, Lithgow, Liverpool, Maitland, Northern Beaches, Penrith, Shellharbour, Shoalhaven, Singleton, Sutherland, The Hills, Upper Lachlan, Wingecarribee, Wollondilly and Wollongong.
Speaking of the update, the federal Minister for Emergency Management, Murray Watt, said that the Commonwealth is making sure that financial support is extended to residents.
"The floods were widespread and lasted several days, and as the extent of the damage is reported, we are continuing to make sure support is made available," Mr Watt said.
"This funding will help to provide for immediate needs, including temporary accommodation, food and clothing."
According to Mr Albanese, more than 621,00 people impacted by these recent floods have received more than $514 million in support from the government.
[Related: NAB hands out flood grants]