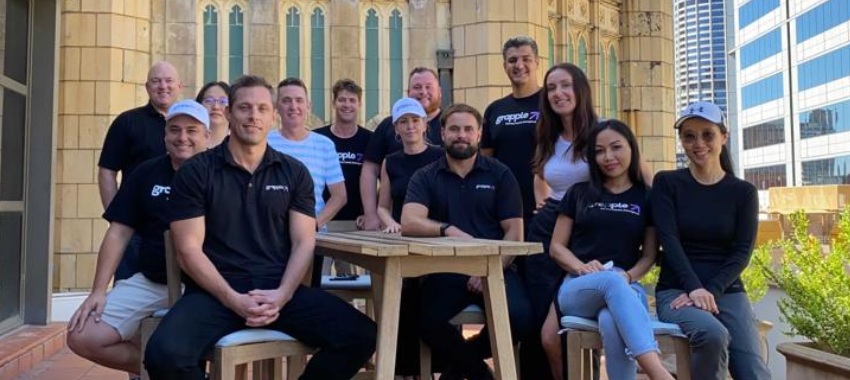 Fintech lender Grapple has completed a $6.5 million capital raise, with plans to expand its footprint in the $3 billion small-business invoice financing sector.
Grapple, which is a peer-to-peer invoice financing platform for small businesses, has wrapped the new raise as it looks to upgrade its tech and raise its funding capacity.
You're out of free articles for this month
The fintech has outlined plans to use the bulk of the funds raised to make more partnerships with more brokers and other lenders in the sector, add to its team of around 40 staff, and to further advance its product development.
It is also looking to offer other enterprises its technology as a white label product, marketing it as "lending-as-a-service".
Ex-NAB technology business head Tommy Braas has recently joined the company as head of technology, while former PayPal and Facebook marketer Jarrod Baker has become chief marketing officer.
Steve Dawson, founder and chief executive of Grapple commented the pandemic had made cash-flow management and access to finance "even more important".
"Grapple has developed and built lending technology and services that evolve alongside Australian businesses as they grow," Mr Dawson said.
"SMEs and the accountants remain frustrated by the cumbersome approvals, paperwork and administration of current financing systems. Grapple's digital platform integrates easily into existing accounting systems to ensure a super-fast approval process."
He added the "COVID hangover is still very real for a lot of Australian SMEs and is being felt across their entire business ecosystem".
"FX movements and peak unit price changes combined with a congestion in supply chains is accelerating the need for working capital," Mr Dawson said.
"We've seen a surge in enquiries for our lendtech financing from professional services, trades and SMEs in the 'post-farmgate' sector. They need ready access to funding that's in pace with their business that the banks and larger financiers simply can't provide."
Mr Dawson started the company in 2017, after seeing how technology had grown the equivalent invoice financing market in the UK.
He later partnered with SocietyOne founder Greg Symons to bring Grapple to market.
The fintech reported that it had developed its new platform for select invoices and whole-of-turnover invoice financing with feedback from Australian small and medium enterprises (SMEs).
So far, it has processed more than 100,000 invoices to the value of $70 million for Australian SMEs, which Grapple has said will give it a competitive advantage and pathway to scale the business.
"We've built a great platform that's intuitive and easy to use. We've used technology to automate and simplify what's been a laborious process," Mr Dawson said.
"We're using data and smart integrations to make decisions more accurately than ever before which has reduced the risk for our partners and our customers."
The recent raise has attracted investments from Telstra chair John Mullen and Morgan Stanley managing director Adam Merino, along with Soul Pattinson chair Robert Millner increasing his stake.
[Related: Grow expands structured finance, appoints senior partner]