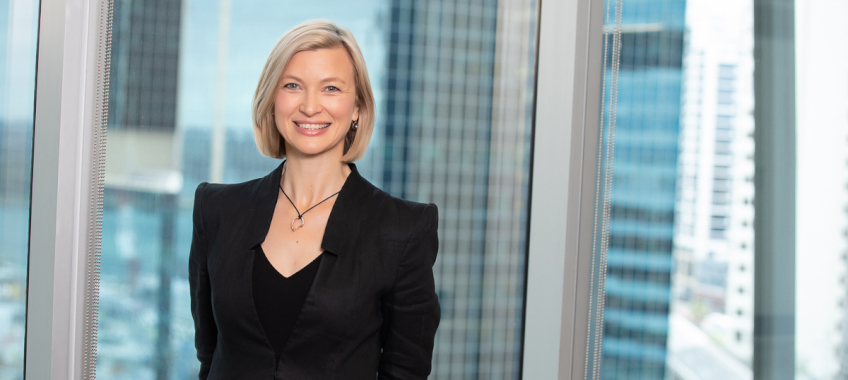 Granting mortgage brokers access to consumer data under open banking establishes them as a "professional class", while closing a yawning gap in the regime, the software provider said.
NextGen national head of broker partnerships Renee Blethyn has noted that a significant gap is being filled in the consumer data right (CDR) regime.
Speaking to The Adviser, Ms Blethyn identified that there was a gap between data holders (typically lenders) and authorised data recipients (ADR), mainly attributable to the substantial cost of becoming an ADR.
As such, this was limiting the uptake of businesses that could use consumer data to assist their clients.
Late last year, the government confirmed amendments to the CDR rules, including allowing consumers to share their open banking data with trusted professional advisers such as their mortgage broker, financial adviser, accountant, tax agent, or financial counsellor.
The government stated however, that the CDR will retain privacy and security protections to control what data is shared, for how long, with whom, and for what purposes.
Ms Blethyn commented: "The changes to accessibility to trusted advisers (including brokers) in the CDR representative model was a massive win for our industry.
"For a mortgage broker, what it means to become a trusted adviser is that they are now at the forefront of being able to use open banking data. It also is recognition of the professional class that mortgage brokers are in," she told The Adviser.
"That's a reflection of the amazing work that our industry has done over the last couple of years post-royal commission. Our industry bodies have advocated for our industry so to have mortgage brokers recognised as a professional class is an outstanding recognition of the professional status that they have, and the service they provide to clients."
CDR to give holistic view, save time
Ms Blethyn outlined the practical applications of allowing consumers to share their data with trusted advisers, via the CDR regime, in order to receive advice or a service.
She said brokers could gain access to considerably more information on their client's finances, and get a fuller picture of their position, which would eliminate the need to collect and validate that information, hence saving time.
Similarly, borrowers would also have access to that information, which could provide them with additional insights into their own financial situation, and enable them to drive conversations around their home loan application process, she said.
"In terms of the actual loan application process, as open banking evolves within the lending and the broker channel, we will hopefully see that lender policies will change around the documentation that consumers need to provide to support a loan application, which will reduce significant pain points for borrowers," Ms Blethyn said.
"We see that open banking will streamline that process considerably because less documentation will be required, and more accurate information and richer data will be provided upfront based on the accuracy."
Ms Blethyn spoke to The Adviser ahead of the 2022 Better Business Summit (due to begin on 28 April), where she will speak about what the new CDR rules for trusted advisers mean, how brokers could take advantage of the new rules, and learn how to harness open banking to gain instant access to a comprehensive, verified, up-to-date view of a client's finances.
She will also explain how to harness rich data to assign income, spend categories, assets, and liabilities through automation.
"The great thing with open banking is that it enables a lot of the advancements in artificial intelligence and categorisation engines," Ms Blethyn said.
"Brokers will be able to access more accurate information and save time instead of laboriously going through statements to categorise everything.
"Open banking will provide a holistic view of a customer's financial situation and give brokers a sense of the income that is attributable for that family or applicant. It will provide insights into a client's income confidence position.
"That's a great win for brokers because it just integrates the validation and checks into the process. We hope that it's going to give some real efficiency and productivity changes for their businesses."
Ms Blethyn's comments have coincided with the Mortgage & Finance Association of Australia's (MFAA) recommendations for increased consumer awareness and government-sponsored use cases to speed up the adoption of CDR.
In its submission to Treasury regarding its recommendations for consumer data right's (CDR) entry into the non-bank sector, the MFAA said: "As trusted advisors, mortgage brokers, with the consent of the customer, can access a customer's CDR data. The mechanism by which that data is accessed is through an accredited data recipient.
"The CDR framework therefore requires the creation of technological solutions for that consent and access to occur."
In its submission, the MFAA also called for open finance to include finance brokers as trusted advisers under CDR. 
"In line with the government's commitment to make it easier, through CDR, for small businesses to access finance and noting that brokers are an important channel in connecting small business borrowers with lenders, we also support the inclusion of commercial brokers as trusted advisers," the report stated.
Ms Blethyn advised brokers to learn as much as they can about open banking by asking their aggregators and lender partner questions to understand the trends.
She concluded: "Be open to change and the exciting initiatives and solutions that are going to become available.
"The way we see this playing out, it's going to revolutionise the home loan application process and remove many of the pain points. This will allow brokers to focus their energy and time on helping clients achieve whatever their lifestyle goals might be."
The Better Business Summit 2022 will be held in April, May and June across five states.
Themed "Digital Broker", a variety of speakers will provide brokers with the tools and knowledge to harness technology to increase efficiencies and succeed in their businesses.
The Better Business Summit 2022 will be held in the following locations:
Brisbane, 28 April 2022 at Sofitel Brisbane Central
Sydney, 5 May 2022 at the Australian Turf Club, Royal Randwick Racecourse
Adelaide, 12 May 2022 at the Adelaide Convention Centre
Perth, 19 May 2022 at Crown Towers
Melbourne, 2 June 2022 at Crown Towers
Click here to buy tickets to the summit for $249 and make sure you don't miss out! 
Alternatively, attend the summit for FREE by becoming a member of The Adviser. Click here to learn more.
For more information about the 2022 Better Business Summit including speakers and agenda, click here.
[Related: AI to shift broker focus to value-added functions]