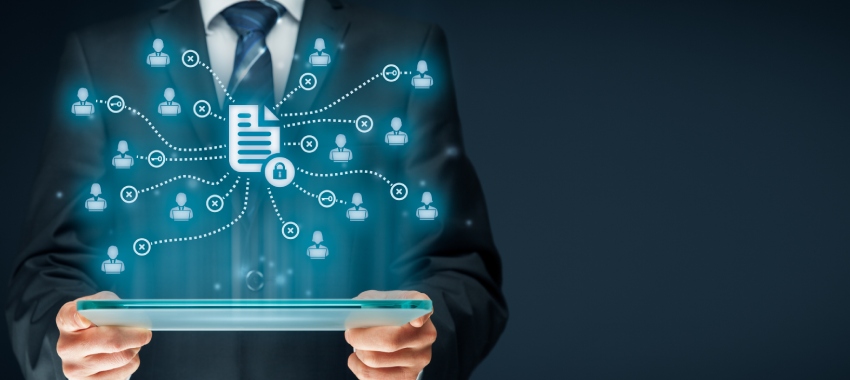 The mortgage broking fintech has unveiled a product search API to allow brokers to access product data on home loans provided by banks under open banking.
Financial technology company Effi (short for efficiency) has developed and launched a new product search application programming interface (API) on its platform, which will allow brokers to access data on home loans products that are provided by banks and lenders as required by the open banking regime.
The new feature will enable brokers to build their own dashboard and search for a lending product and view key data points across 114 lenders, such as who is eligible for the product, what type of loan it is, interest rates and comparison rates.
The product search API will feature up-to-date home loan product information and product details structured to benefit anyone wishing to compare products.
It will also allow mortgage brokers to compare and scan all products available through open banking to act in their clients' best interests, according to Effi.
Furthermore, brokers will receive instant notifications of any changes to the product rates and features from lenders to enable them to take the necessary steps to inform their existing clients or potential borrowers.
Explaining how the API tool works, Effi founder and CEO Mandeep Sodhi told The Adviser that there were two initiatives launched under open banking: one was to access the consumer transaction data with the customer's consent, and the second is the product reference data, where brokers can access information on all the product features from the lenders participating in the open banking regime.
Effi focused on the second initiative, and identified the need for a tool where brokers could instantly scan the product features of multiple lenders outside their aggregator's lending panel to ensure that the product they recommend is in the best interests of the client, Mr Sodhi said.
He noted that the data provided by lenders is protected by the rules of the Australian Consumer and Competition Commission (ACCC) but the ACCC has not been mandating the actual data entries and there are no enforceable regulations around the data to ensure that it is up to date and accurate.
"All lenders are already making these APIs public, but the only problem is that the data is not in a format that can be easily consumable or easily read," Mr Sodhi said.
"So, we had to spend months fixing that data in addition to what we receive from lenders to ensure that it's easily consumable."
To fill the gaps left by providers, Effi used business logic to fill out details and make the home loan product data available for over 100 lenders via the API.
Effi initially found that out of 114 lenders and 6,612 lending products in total, 1,700 products did not have a defined purpose (i.e. home loan type), 4,882 products underwent at least one critical data point correction, and 7,539 overall corrections were made for open banking products.
Additionally, 983 products did not have information on the repayment type (e.g. principal and interest or interest-only), while some products failed to mention comparison rates, according to Mr Sodhi.
Effi calls for more data oversight
Mr Sodhi said that while the API launch was "exciting" for the broking industry, it underscored the need for greater oversight on data provided by banks and lenders.
"It's great that we are now living with open banking, but it's becoming very clear that more still needs to be done for the system to be effective for its intended purpose," he said.
"Two out of five products in the CDR don't have the basic information filled out – no right loan purpose, no loan rate type…. This makes the data mining functionality very limited and creates concern for the level of trust we can place in the data that is actually provided."
Mr Sodhi said that Effi has been working on the product search functionality since the launch of phase two products by the major banks last year under the open banking regime.
"When open banking launched, we initially found searching through this data tedious and difficult. We thought, 'if we are struggling, why don't we at least try and make it simpler for our brokers?'" Mr Sodhi said.
"Currently, the ACCC protects consumer data that is used in open banking, but there is no regulation from the other side. The idea with our search API is that lenders will overcome this and have an increased chance of getting their product in front of the customer with the correct and complete data."
The open banking regime officially launched in July 2020, when it was only open to major bank customers. In November 2020, customers of the major banks could begin sharing their home loan and mortgage offset data to accredited data recipients under phase two of the Consumer Data Right.
A new phase of the regime launched on 1 July, and non-major banks and other brands commenced sharing accounts and transactions data on phase one products (which include savings accounts, call accounts, term deposits, current accounts, cheque accounts, debit card accounts, transaction accounts, personal basic accounts, GST and tax accounts, and credit and charge cards).
Effi recently raised $1.2 million in seed funding and said that it is seeking to expand domestically and offshore.
It also partnered with comparison website RateCity earlier this year to help match consumers looking for a loan with mortgage brokers.
[Related: Effi announces tech council, appointments]