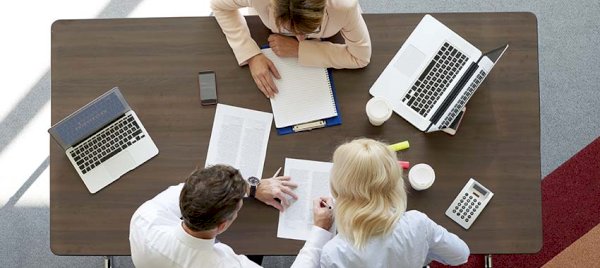 The small business ombudsman has argued that APRA needs to better support new entrants to the banking industry, in order to boost competition in business lending.
In a recent submission to the Senate Select Committee on Australia as a Technology and Financial Centre, Bruce Billson, Australian Small Business and Family Enterprise Ombudsman, reflected on the business loans market.
He noted the Reserve Bank of Australia has acknowledged that small businesses for years have struggled to access finance, with those that do often securing loans against residential property.
But "many business owners may not be well placed to provide sufficient home equity to secure a suitable loan", the RBA had stated.
According to the ombudsman, the challenge for small businesses is further exacerbated by restricted competition in the lending sector.
"The historically high barriers to entry in the banking industry has limited competition. Small businesses and family enterprises often struggle to access adequate finance to grow their operations, particularly without offering up their family home as a security," Mr Billson wrote in another submission, to a recent APRA review.
"This has facilitated a traditional banking business model biased towards home lending over small-business lending."
Judo Bank cofounder and chief executive Joseph Healy made a similar observation contrasting business loans to mortgages recently, when appearing before a parliamentary committee.
"In the SME economy, there's a lack of competition. It's a complicated segment of the economy to bank, it requires a very different set of skills… so I would ask what kind of competition [are we looking for]?" Mr Healy told the House of Representatives standing committee on economics.
"How many banks are disrupting, or are capable of disrupting, the status quo? I think that's what the emphasis should be on, rather than the quantum."
In March, APRA declared that it was looking at bringing in stronger requirements for banking licences, following the exit of Xinja and the sale of 86 400. The review also included an industry consultation.
Mr Billson's submission had listed suggestions for boosting small-business lending, including reconsidering how APRA's limits for restricted authorised deposit-taking institutions (RADIs) "maintains a one size fits all model" and could be more nuanced.
"To generate genuine competition in the banking industry and support small business' access to finance, the phased licensing approach must accommodate for diverse product offerings," Mr Billson wrote.
"We encourage APRA to adopt a flexible approach to minimum liquidity holdings thresholds, derived from the entity's size, business model and exit strategy."
The ombudsman also criticised the two-year limit on the RADI licence, during which banks can conduct a limited range of activities while they build their capabilities and resources.
If a licensee is unable to meet APRA's full prudential framework and to commence a full-scale banking business within the two-year period, it must exit the industry.
The time frame is a "concern", Mr Billson said, with APRA needing to allow extensions to RADI licences in the case there's an unforeseeable delay in a bank's progress towards becoming a full ADI.
"The strict time frame outlined would act as a disincentive for potential investors if the new entrant is nearing the end of the two-year period, thereby limiting access to capital and ultimately causing an exit from the licensing process," he wrote.
"Setting a two-year limit also creates challenges for these new entrants to quickly raise capital, build a reputation (while only accepting deposits from staff, family and friends), access the wholesale funding market, and forecast accurately."
Further, he noted RADIs being restricted to offering their deposit products to select customers, staff, family and friends.
"Deposit limits and restrictions on customer types influence new entrants towards business models offering consumer-oriented retail products, creating further challenges for small businesses with limited ADI lender options," Mr Billson wrote.
"APRA's oversight and capital requirements should be sufficient to secure the return of deposits should that be required, without restricting to staff, friends and family."
If APRA wishes to practise caution, he added the regulator could consider restricting the products to retail and business customers who are financially aware of the risks associated with new banks.
The ombudsman also called for additional guidance for new entrants around APRA's supervisory approach.
Recently, Alex Bank became one of two restricted ADIs in Australia, with APRA granting it licence at the start of the month.
It followed APRA extending the RADI licence of challenger bank In1bank in June, due to COVID-19 circumstances being "beyond its control".
Previously, neobank Volt was the first to receive a RADI licence, in 2018, but it has now gained a full banking licence.
[Related: NSW releases COVID-19 support for SMEs and individuals]