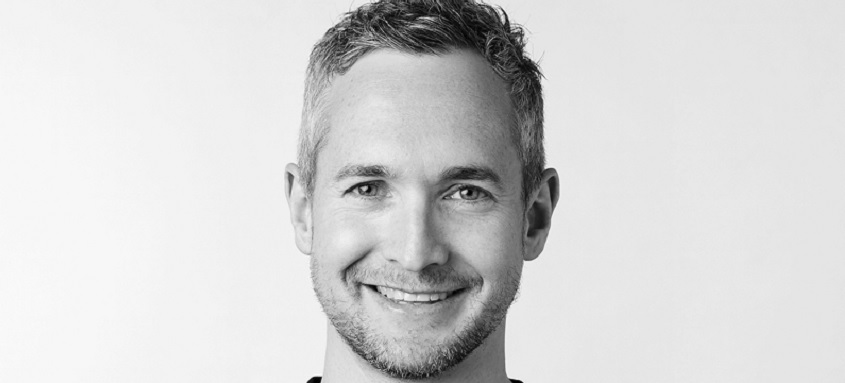 The wind down of Zip Business and its trade products comes after it achieved a record in total transaction values in Q4, new figures reveal.
ASX-listed buy now, pay later (BNPL) company Zip Co Ltd (Zip) has released its (unaudited) figures for the final quarter of the financial year ending 30 June 2022 (Q4 FY22). 
According to the BNPL giant, group revenue was up 27 per cent year on year to $160.1 million, with its Australian business leading the charge, with revenue up 30 per cent to $79.6 million. 
Cash transaction margins from 2.3 per cent to 3.4 per cent, too. 
The figures come as the ASX-listed company looks to "simplify the business and focus resources on core products and fast tracking profitability". 
This includes winding down its SME lending arm - Zip Business - and exiting the product suite of Trade and Trade Plus. )However, Zip Business Capital in Australia and New Zealand will continue to operate as normal). 
While Zip has shut off new applications for the Zip Trade and Zip Trade Plus products (and will close them completely from 1 September), the Q4 results show that total transaction values for Zip Business were up to a new record of $42.5 million, up 10 per cent year on year. 
The number of customers also increased – rising to around 12,800 as at 30 June 2022 -  up 8 per cent on the previous quarter and 54 per cent year on year. 
Revenue for the quarter was also up 12 per cent to $4.7 million (up 47 per cent year on year). 
However, the vast bulk of this revenue ($4.1 million) came from the Zip Business Capital product, which will continue to operate and report as part of the Australia New Zealand business from FY23.
Zip streamlining focus
The winding down of the Zip Business arm and its trade products from just one of several closures in the group. 
Due to the "complexity and investment required to support and maintain Pocketbook", Zip has decided to retire the budget planner and personal finance product and brand (both the app and web services, but says it will be "developing similar money management features in its app during FY23".
Previously planned new financial services products, including crypto and investment products, have been "deprioritised". 
Moreover, in line with strategic objectives to focus on the core markets of ANZ and the US, Zip is now in the process of closing its Singapore business ("with the aim to reduce group cash burn"), which it expects to complete in September. 
It added that it is also now "undertaking a strategic review" of its businesses in other overseas markets, including the UK. A more detailed update is expected to be provided in the FY22 full year results.
The company also undertook an "internal reorganisation" to reduce complexity, and streamlined it operations to support more efficient growth in the core ANZ and US markets. This will reportedly reduce its "global people costs" by $30 million this financial year.
It is, however, still launching new products, such as its product protection insurance, which was launched as a pilot this quarter - and is expected to be rolled out in full in Q1 FY23.
Looking to the future, Zip acknowledged that there is increasing rhetoric around regulation of the BNPL industry, which it said it supported.
"In relation to recent commentary regarding the potential regulation of BNPL products in the Australian market, Zip is supportive, and always has been, of simple, fit-for-purpose regulation," the company said in its Q4 update.
"Zip already holds an Australian Credit License and the Zip Money product is fully regulated under the NCCPA.
"Zip conducts identity, credit and affordability checks on its customers, and is well-placed should further,  fit for purpose regulation, result in BNPL products coming under the NCCPA."
Announcing the results, Zip's co-founder, global CEO and managing director, Larry Diamond, stated: "We are pleased to announce another solid set of results across our key operating metrics in Q4, demonstrating  the  continued  strength  of  the  Zip  business.  All  this  was  done  whilst balancing and implementing our updated financial strategy to fast-track profitability, by reducing our global cost base, and refocusing our capital and efforts on core products and core markets."
"Mr Diamond noted that, given the "significant and swift changes to the broader macro and capital environment", the proposed Sezzle and Zip merger was off the table, as the duo "mutually  agreed  to  terminate  the  proposed  transaction,  both businesses opting to focus on their core strategy".
"As directors, we saw this to be in the best interests of shareholders," he said, wishing the Sezzle team "all the best in FY23".
"This coupled with recent decisions made, as well as ongoing strategic initiatives, will see the group reach cash EBITDA profitability earlier than anticipated," the Zip CEO added.
Mr Diamond concluded: "As we celebrate our 9th birthday, we reflect on the incredible growth, from start-up pioneering the role of BNPL, to a publicly listed, global business with over 12 million customers.
"Our role as a financial services technology provider is becoming even more crucial in the current climate as we support our customers and merchant partners through this inflationary period.
"The resilience of Zip and its business model has us well placed to thrive through this next stage of the journey and even though we are nine years in, it genuinely feels like we are only getting started."
[Related: Zip to wind down SME trade finance products]
.