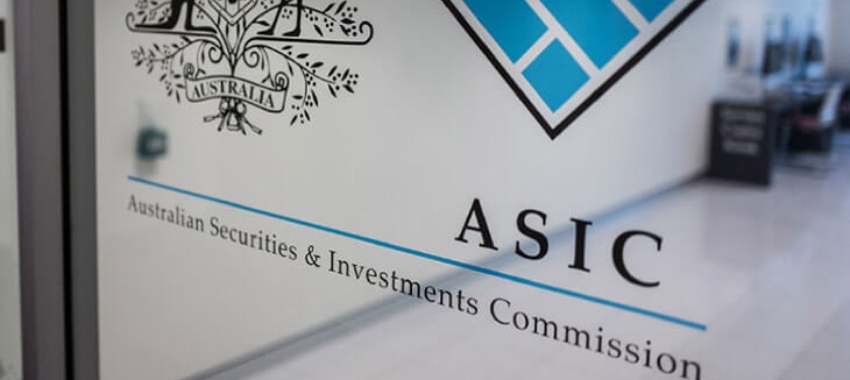 ASIC has said it will temporarily allow lenders to withhold certain credit information on consumer credit reports if doing so could lead to consumer harm.
The Australian Securities & Investments Commission (ASIC) has said it will temporarily adopt a "no-action position" if large credit providers and consumer lessors do not report certain credit information about consumers under the mandatory comprehensive credit reporting regime (CCR).
As of 1 July 2022, large banks have been required to include financial hardship arrangements when supplying comprehensive credit information about consumers. This includes hardship arrangements relating to consumer credit contracts such as home loans, personal loans and credit cards. Financial hardship information stays on a credit report for 12 months. 
However, some licensees have raised concerns with ASIC that including certain credit information in the credit reports of victim-survivors of family violence (such as financial hardship information) could place those consumers at risk of further harm. This was particularly the case on joint accounts, where both parties are notified.
As such, ASIC has said it will temporarily take no action if this information is not reported in such a situation – namely where the requesting joint debtor may be, is or was the victim of family violence, and the family violence may be, is or was being perpetrated by the other joint debtor(s) under the credit contract that is the subject of the hardship notice. 
Examples in which this may apply
ASIC provided an example of a victim-survivor holding a loan jointly with their partner (who is the perpetrator of family violence) and experiencing hardship.
"There may be situations where a victim-survivor does not want their partner to know that they have agreed to a financial hardship arrangement with an eligible licensee," ASIC outlined.
"In this circumstance, ASIC's position will enable eligible licensees to help the victim-survivor by withholding financial hardship information on their (and their partner's) credit report."
The regulator also recognised that some borrowers could be at risk if a credit provider or lessor notifies a joint account holder of the outcome of a victim-survivor's request for hardship assistance (in accordance with the credit provider or lessor's legal obligations)
Accordingly, in these circumstances ASIC said it does not intend to take regulatory action in relation to a credit provider's failure to comply with obligations to provide to the other joint debtor(s) a notice or document required to be given.
This does not affect credit providers' obligations to give notices and documents under the provisions to the requesting joint debtor, however.
This position – which came into effect on Friday (8 July) – will remain in place "pending consideration about whether permanent relief is required," the regulator has said.
Credit providers must keep a written record of the number of accounts in relation to which the credit provider has relied on the no-action position to avoid supplying a notice or document required to be given under the notifying provisions of the National Credit Code.
In a letter to credit providers and consumer lessors, the regulator's senior executive leader for credit & banking, Tim Gough, explained: "The purpose of ASIC's no-action position is to help protect debtors who may be victims of family violence and to enable credit providers to support these debtors. Consistent with this purpose, we use 'family violence' in its broadest sense and include behaviour that is abusive, threatening, coercive or controlling.
"ASIC considers that more detailed policy consideration needs to be given to the application of the notifying provisions when a debtor may be, is or was a victim of family violence, and to any appropriate adjustments to those provisions to minimise the risk of adverse outcomes for those persons. 
"However, in the interim, ASIC does not intend to take regulatory action in relation to breaches of certain requirements under the notifying provisions."
If you or someone you know is experiencing financial abuse, you can contact 1800RESPECT on 1800 737 732 or through online chat.
You can refer clients to get free confidential advice from a financial counsellor by calling the National Debt Helpline on 1800 007 007 between 9.30am and 4.30pm.
If you are suffering from abuse, depression or suicidal thoughts, or you're worried about someone else and feel that urgent professional support is needed, contact your local doctor or one of the 24/7 crisis agencies below.
1800RESPECT:  1800 737 732




www.1800respect.org.au
Lifeline: 13 11 14




www.lifeline.org.au
Suicide Call Back Service: 1300 659 467




www.suicidecallbackservice.org.au
If it's an emergency dial 000.
[Related: New financial hardship reforms welcomed]