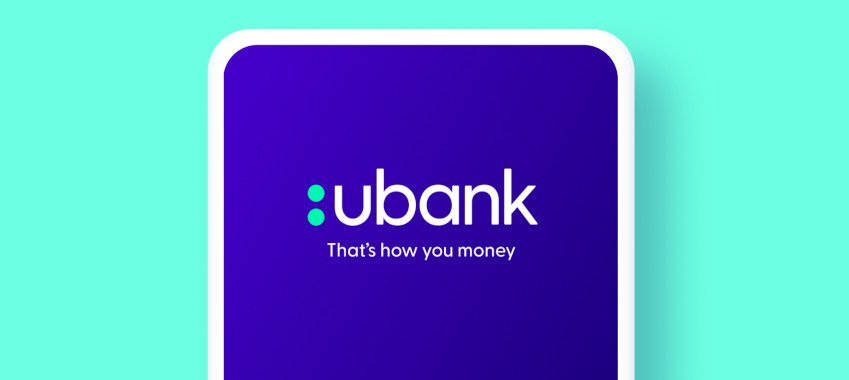 NAB-owned digital lender ubank has rebranded after subsuming the 86 400 brand.
The neobank formerly known as 86 400 and NAB's direct-to-consumer lender UBank have officially merged into one brand, relaunching under the name ubank and opening the brand up to brokers for the first time in its 13-year history.
By marrying the customer base and name of the bank with the "visual identity, technology, and innovation capability", the new ubank brand now offers digital home loan experiences to consumers and more than 8,000 brokers.
It is positioning itself as "a money app first and a bank second", providing automatic real income and day-to-day expense analysis to help borrowers have a clearer picture of how much they can borrow and afford in repayments. 
Existing 86 400 brokers and customers will be met with the new ubank branding across the refreshed and rebranded website, as well as a new app and a new ubank card in their digital wallet. 
UBank customers will become acquainted with the new branding and migrated to the new technology over the course of the next six months. 
Kanishka Raja, ubank's chief product officer, lending, commented: "By bringing together the best of what customers and brokers have come to love with 86 400 and combining it with UBank's established name, customer base and scale, we're able to deliver a best-in-class digital experience to more than eight thousand brokers who are currently using the platform.
"We've created a digital experience that works for the broker, and we will continue to invest in the right people and technology to keep taking our home lending experience to the next level," Mr Raja said.
George Srbinovski, ubank's head of broker distribution, added: "Our elevated digital experience allows for an efficient home loan experience, and that's a very exciting proposition for customers and brokers alike.
"We look forward to getting in front of brokers, introducing them to the new ubank and welcoming even more of them to our network as we continue to invest to grow."
The rebranding comes after NAB acquired the remaining share capital of 86 400 Holdings Ltd, the holding company of digital bank 86 400, for $220 million.
The major bank previously had an 18 per cent shareholding in 86 400, and has been bringing together the broker-only neobank 86 400 and the direct-to-consumer lender UBank together over the past year.
APRA revoked 86 400 Ltd's authorised deposit-taking institution licence after the neobank handed it back in December last year. The ubank brand now operates under NAB's licence and is headed up by Philippa Watson, who was the chief executive of UBank when it was a direct-only lender.
[Related: 86 400 launches direct offering]