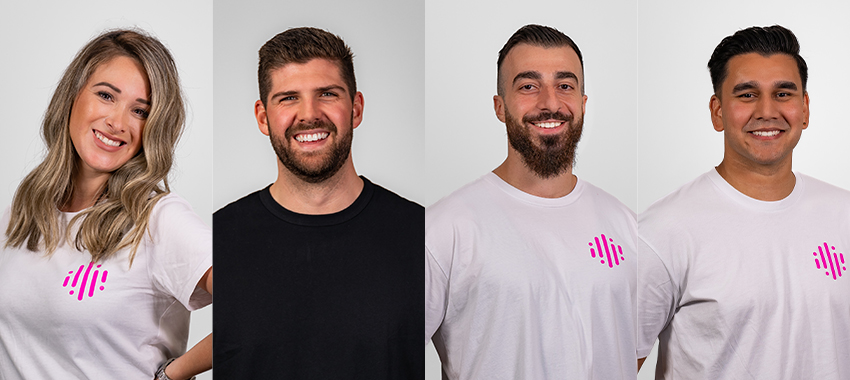 The SME lender has expanded its broker support network, naming four new business development managers to cover Queensland, Victoria and NSW.
Included in the announcement is the appointment of Spencer Mitchell, who has been named as a new BDM covering the north-eastern state. 
His role commenced earlier this month. 
According to the lender, Mr Mitchell has served in mortgage lending and customer service roles since 2014. 
From 2014 to 2015, Mr Mitchell was a customer officer with the Bank of Melbourne. 
In addition to Mr Mitchell, the SME lender revealed that Moneer Husari and Sahligh Jappie, will both be covering Lumi's partner network across NSW. 
Their roles with the lender began in January 2022 and November 2021 respectively. 
Prior to his current role, Mr Jappie was a BDM with the SME lender Shift, previously known as GetCapital, as well as a customer lending specialist with Commonwealth Bank from 2020 to 2021. 
Lumi has stated that Mr Husari also previously served within the banking sector, "specifically within the fintech industry".  
Further, the SME lender has confirmed that Andrea Walton will join its Victoria BDM team, joining the lender earlier this year in February. 
Like her fellow appointees, Ms Walton arrives at the position with a range of experience in the banking sector, previously serving as a BDM with Bank of Queensland, Nexus Partners and Tick Box Conveyancing. 
Her most recent role prior to joining Lumi was as a relationship manager with the fintech Wefund. 
Lumi head of sales Ahmed Khan commented that the lender was excited to reveal the new appointments.
"Adding four BDMs provides increased coverage to assist our partners across Australia," he said.  
"Our BDMs grew up in family businesses or have worked in them, so they understand the challenges of running a small business and the nuances of business finance. They're eager to workshop deals and get businesses funded quickly."
In conjunction with this new expanded BDM presence, Lumi has also confirmed that Huzi Bagasrawala has, since April, served as its state manager for Victoria, Tasmania and South Australia. 
Mr Bagasrawala first joined the SME lender as a senior BDM in late October last year. 
Mr Khan said: "With the appointment of Huzi as State Manager for Victoria, Tasmania and South Australia, we're able to better serve our growing partner network in those states as Lumi expands its footprint across Australia."
The new additions came less than three months after Lumi confirmed it had received a combined $10 million raise from both the Arbel Fund and Perennial Partners. 
Perennial Partners' first backed Lumi in late 2021, with the private investor then providing a capital injection of $20 million to the lender. 
Speaking of the $10 million raise at the time, Lumi chief executive Yanir Yakutiel said that the SME lender was growing much faster than forecast, "which is ultimately why we have raised additional capital so soon after the last round to help fuel this growth".
"We have always believed it's the investment into our technology platform that will help set us apart, and that strategy continues to be proven effective," Mr Yakutiel said.
In response to this increased financial support, Lumi said at the time it intended to grow its headcount from 60 to 130, while also developing new offices in Sydney, Melbourne, Brisbane and Western Australia over the calendar year.
[Related: SME lender raises $10m to expand scope]