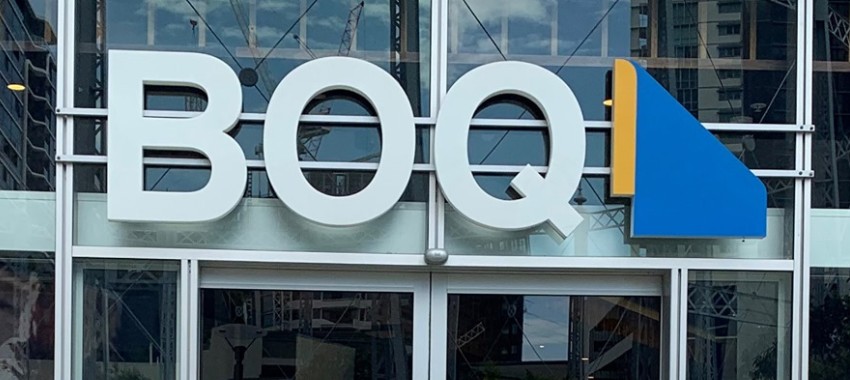 The non-major bank has said the initiatives are designed to provide a simpler, more efficient experience for brokers.
Bank of Queensland (BOQ) has confirmed that it has partnered with Nextgen and Simpology to introduce two new digital offerings to its platform, designed to simplify and facilitate a more efficient experience for brokers.
The Adviser understands both initiatives were piloted over February 2022, and were fully rolled out last month. 
Included in this update is the non-major bank's integration of electronic lodgement (e-lodgement) to facilitate the end-to-end processing of loan applications. 
It's been said that brokers will be able to receive an initial automated response in less than five minutes, alongside automated status updates, including if the application is unconditionally approved.
Further, BOQ has also confirmed that it will be introducing mortgage application tracking as part of its broker portal.
This tweak to the portal comes in the wake of recent updates seemingly centred on the broker experience. In October, the bank said that, over the 2021 financial year, it upgraded its broker portal and digital tools over the financial year. 
BOQ also said at the time it had improved on its "broker experience".
BOQ general manager broker Kathy Cummings affirmed that brokers were consistently a focus for the non-major bank, and that these digital developments reflect that position.   
"BOQ is strongly committed to the broker network with 60 per cent of its home loans originating through its broker network and is keen to build on these valued relationships," she said.
"We consulted our broker partners who told us they wanted more control and visibility of the loan application process, and so we focussed our efforts on developing these electronic service functionalities, ultimately providing a more efficient broker experience.
"These functionalities together with other exciting enhancements still in the pipeline, will make it even easier to do business with BOQ in the coming years."
Last month, in the context of BOQ reportedly seeing home lending grow by 39 per cent over the first half of the financial year,  the non-major bank's leadership affirmed this idea that it was largely the result of this broker prioritisation. 
BOQ managing director and chief executive George Frazis said at the time that the bank's growth over this period was also partly the result of an improved broker experience.
In a statement supplied to The Adviser at the time, BOQ general manager home buying James Sheffield added to this, stating that this growth was "driven by our work in ensuring we are improving tools, such as the launch and development of broker portals including the latest one for our ME [Bank] brand, and in our delivery of consistent service with our strong time-to-yes levels".
However, while BOQ's digital integration could be tied to this focus on brokers, it could also be part of a larger trend predicted to occur within the industry. 
Speaking to The Adviser in January, Simpology chief executive Kate Gubbins said 2022 will see technology further intersect with the home loan market, particularly with originations. 
"When writing a mortgage, there are fundamental activities that must take place to ensure a compliant, accurate and suitable mortgage outcome. Changing the way these tasks are handled can transform a slow-moving, low-tech process to a fast and hassle-free application process," Mr Gubbins said.
"In the year ahead, we will continue to see consumers and brokers further embrace digital tools, and continued lender investment in the digitisation of mortgage origination."
[Related: BOQ's broker-lodged loans jump 39%]