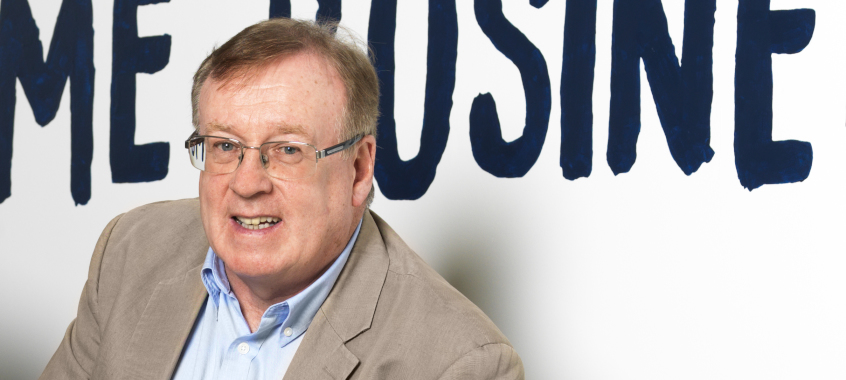 More needs to be done around SME lending, according to the chief of Judo Bank, but regulation will need to catch up to rapidly moving technology.
Speaking at the recent Australian Banking Association (ABA) Banking Conference, Judo Bank chief executive and co-founder Joseph Healy reflected on the state of lending for small businesses.
Looking at fintechs, neobanks and challenger banks, he commented the "language and the labels just can be quite confusing and make it difficult to look at this industry", but there will be more developments to come.
"We're going to see a lot more innovation and I would love to see more innovation around the SME economy. I think there's a lot of innovation in the consumer economy, which is fantastic. But there's a lot more that can be done," Mr Healy stated.
"And I think the next generation in five [years'] time, could be having could be talking a very different narrative to the one that we're talking about. Not replacing what's here, but building on top of that, and I think that's quite exciting, actually."
Mr Healy also noted that regulation and lawmaking has not kept up with innovation, which he called a "real problem".
"It's a problem because it can constrain and frustrate innovation and make the economics of innovation harder to crystallise but it also creates an arbitrage within the financial system, where two businesses – one that's regulated and one that's not regulated – are basically doing exactly the same thing," he said.
"And you start creating… an imbalance in the financial economy, which I don't think is good."
He urged for a "cleaner" regulatory environment, with consistent laws and regulations, that keep pace with innovations, in the interests of investment and growth for fintechs.
Judo had needed to source much of its funding for its initial capital raises from overseas, as local capital markets hadn't been open to what they considered "untested and risky business models", Mr Healy recounted.
He also stated there should be more tax incentives for innovation, to support new developments in financial services.
"This is not something that is answered simply by new entrants coming into the market," Mr Healy asserted.
"There has to be a public policy framework in which this all works and a real movement behind supporting financial innovation because we can achieve great things in my view."
Last year, Judo estimated that unmet demand for SME credit sat at around $120 billion.
But since then, the lending sector has shifted, Mr Healy recently reflected, with increased competition from two of the major banks.
Judo has predicted that business lending will jump by 8.75 per cent in 2022 years.
"We feel that the SME economy is critically important to the economy generally and I'm thinking no one would disagree with that, but it is about time that the SME economy got the service that it needs and deserves from the banking system," Mr Healy said.
Judo was launched in 2016 with an aim to address a gap in the market for SME lending, marketing itself as a specialist bank for small businesses.
Mr Healy commented the "craft of SME banking" had been lost among his major rivals.
Before Judo, he had executive roles across NAB, ANZ, Citibank and Lloyds. At NAB, he had been group executive/divisional CEO of the business bank.
"The industry… has been heavily industrialised. I was a big part of that myself, because I ran a large business bank for eight years, and I was very much part of that," he said.
"You drive costs, you outsource stuff to foreign countries because the costs are lower. But actually what you're really doing is deskilling a core competency inside the organisation."
Recently, Judo forecast that brokers will have a hand in half of all small-business finance within the next three to five years.
Currently, the broker channel accounts for around 30 to 35 per cent of all flow in the SME market, Judo chief financial officer and deputy CEO Chris Bayliss told The Adviser.
The bank listed on the ASX in November.
[Related: Tasmania rolls out more SME COVID support]