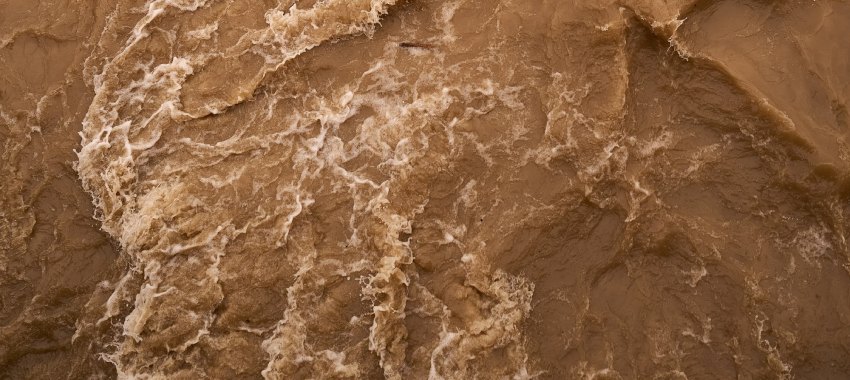 The state and federal governments have teamed up to roll out a $558.5 million package, with financial support for small businesses and farmers affected by the floods.
The Queensland government has rolled out financial support for small businesses, farmers, not-for-profit organisations, and sporting and community clubs in South-East Queensland, following a new agreement between Prime Minister Scott Morrison and Premier Annastacia Palaszczuk.
The $558.5 million package, jointly funded by both the Commonwealth and Queensland governments, has been opened up to eligible applicants in 19 local government areas (LGAs).
The LGAs are across Brisbane, Fraser Coast, Gladstone, Gold Coast, Goondiwindi, Gympie, Ipswich, Lockyer Valley, Logan, Moreton Bay, Noosa, North Burnett, Redland, Scenic Rim, Somerset Downs, Sunshine Coast and Toowoomba.
Primary producers could access grants of up to 75,000, affected small businesses and not-for-profits could see up to $50,000, and sporting and community clubs will be able to receive up to $20,000.
The grants will be available through the Queensland Rural and Industry Development Authority.
The 19 affected councils will also receive a $1 million injection, to assist with clean-up works.
The $1 million boost will be followed by reimbursements to the councils and agencies for costs incurred in counter disaster operations, such as sandbagging and the restoration of public assets such as roads and bridges.
The payments will be provided through the jointly funded Commonwealth-state Disaster Recovery Funding Arrangements (DRFA).
The federal government has already funded a $1,000 disaster relief payment and a 13-week income replacement for employees and small businesses, which to date has paid out $100 million, including $77 million to affected Queensland residents.
Mr Morrison commented the DRFA package was the first phase of financial support for flood-affected communities in Queensland.
"I saw the devastation of this flood with my own eyes this week in Brisbane and I knew how important it was to get money in the hands of farmers, small businesses and local community groups across Queensland to help them rebuild and recover," the Prime Minister said.
"We are continuing to work [with] the Queensland and New South Wales governments to develop further support packages to help them rebuild and respond as flood waters recede."
Ms Palaszczuk said the Queensland government is committed to backing small businesses and primary producers across the region to recover as quickly as possible.
"I've seen first-hand the devastation this event has caused Queensland communities, many of which had already done it tough through the COVID pandemic and when Ex Tropical Cyclone Seth hit our state just two months ago," she said.
"It's essential that we get our small businesses, primary producers and not-for-profits back up and running again to support our local jobs, economy and communities.
"Many small businesses and not-for-profits are experiencing loss of infrastructure, equipment, stock and trading, and primary producers are again facing losses to crops, equipment and infrastructure, but through these grants we're here to help them in their recovery."
Bridget McKenzie, federal minister for emergency management, national recovery and resilience stated the governments had acted quickly, to provide support to key impacted areas of the community.
"While impact assessments are ongoing, it's already clear these sectors have been hit very hard, which is why we're not waiting another day to make these grants available," she said.
"Sadly, many sporting and community clubs and associations have been devastated by these floods. We know how important these organisations are to each and every community, which is why this package also includes assistance to repair damaged infrastructure and replace lost equipment."
Westpac launches $2m fund for SMEs
Westpac has also moved to launch a $2 million fund for small-business customers impacted by the floods in Queensland and NSW.
Eligible small businesses can apply for $3,000 in cash grants, to help with urgent expenses or repairs.
It has followed the emergency relief package already available to the bank's customers, including loan deferrals for up to three months.
All of the major banks had rolled out similar packages, in addition to the broader banking industry last week.
Westpac consumer and business banking chief executive Chris de Bruin commented he expects many small-business customers will need financial assistance.
"Our teams are standing by ready to help those who need it. At this stage safety is the first priority, but in the coming days, as people begin to return to their businesses, they may need cash on hand so they can put the power back on, start the clean-up and eventually restock the shelves and begin to rebuild their businesses," Mr de Bruin said.
"Our customer support teams have already started to see an increase in calls from tradies, tourism operators, café and shop owners looking for help. Some of these businesses have only just started to recover from the pandemic now they've been forced to close their doors once again."
Meanwhile, CBA has added to its commitment to match customer donations for flood victims.
The bank has doubled its dollar matching, now paying $1.5 million to its customers' $500,000 in donations.
In total, the bank and its customers will donate up to $2.5 million to people and businesses affected.
On Friday (4 March), CBA also launched an emergency assistance package to support brokers who had been affected by the floods.
The bank offered early access to commissions to accredited brokers who had experienced direct damage to their home or business, or direct involvement in the flood rescue, relief and response efforts in the eastern states.
Affected brokers could access prepayment of 80 per cent of their next four months' CommBank trail commissions for eligible loans (determined by their actual February commission payment), capped at $5,000.
The Finance Brokers Association of Australia (FBAA) also urged brokers to "give a hand" to those in need and to affected clients last week.
[Related: Major bank offers assistance to flood-affected brokers]