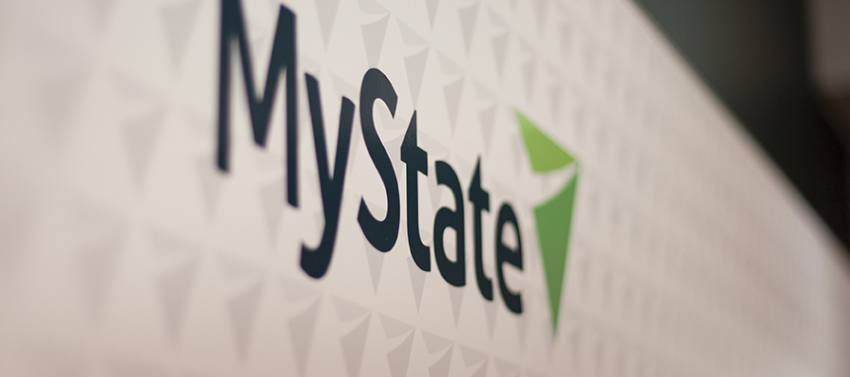 Home loan applications and settlements more than doubled at MyState Bank during the last half-year, with brokers driving the momentum.
Tasmanian-headquartered banking group MyState has released its results for the six months to 31 December, revealing its statutory net profit after tax had dipped year-on-year by 2.4 per cent, to a total of $16.6 million.
The bank's bottom line had been hit by higher operating costs, from bumped up investments in distribution staff, marketing and branding as it continued on its multi-year growth strategy.
So far, MyState has been successful in gaining market share. During the half, its overall loan book grew by 10.6 per cent, to $6.1 billion, driven by an 11.4 per cent spurt in home loans, up to a total of $6 billion.
Home loans had risen at three times system growth over the period.
Applications had soared by 117 per cent to $2.5 billion worth of home loans, while there was $1.4 billion in settlements, 116 per cent more year-on-year.
The surge had been driven by the broker channel, MyState chief executive and managing director Brett Morgan reported, with the bank's differentiating factor being broker service and rapid loan assessment times.
"For us, it's been turnaround times. For over 12 months, we've consistently been at two days turnaround time to indicative approval," Mr Morgan told journalists on Friday (18 February).
"And the broker community, from my talking to brokers, just want that certainty so that they can service their customers as well."
However, the most recent Broker Pulse survey found the average time to initial credit decision in January for MyState was six business days.
During the half year, brokers comprised around 85 per cent of new home loans, and around 80 per cent of the book.
Looking ahead, the bank's game plan is focused on brokers and their domination in the home loan market, Mr Morgan told The Adviser.
MyState has made "significant investments" to the broker distribution team, with hires across the east coast expected to increase its footprint.
"On the mainland, our strategy is definitely broker distribution," Mr Morgan said.
The latest recruitments have included three additions to the broker relationship management team across Queensland, NSW, the ACT and the Northern Territory.
Indeed, the bank has managed to almost double its proportion of home loans in NSW in the last five years. As at December 2021, 20 per cent of MyState's mortgage book resided in NSW, in contrast to 11.5 per cent in June 2016.
Victoria held 17.7 per cent of the bank's mortgages, up from 17.7 per cent in 2016, while Queensland had crept up to 20.3 per cent, from the previous 16.2 per cent.
The NT had remained somewhat consistent, at 0.2 per cent compared to the 0.1 per cent slice held in 2016.
At the same time, loan book share declined across Tasmania (down from 55.7 per cent in 2016 to 38.3 per cent), Western Australia (down to 1.6 per cent from the previous 2.5 per cent) and South Australia (slipping to 0.9 per cent from the previous 1.2 per cent).
MyState has also ramped up its advertising, with a 90 per cent surge in marketing costs year-on-year, to $5.8 million during the half.
In Melbourne, where MyState's marketing campaign is currently mostly focused, Mr Morgan reported there had been record numbers of customers joining the bank.
As a number of other banks have recently signalled however, competition has stayed fierce in home lending.
Competitive pressures had shaved MyState's net interest margin (NIM) by 17 basis points year-on-year, ending December on 1.7 per cent.
Fixed-rate lending had also climbed, up from 24 per cent of MyState's home loans in the prior corresponding period, to 34 per cent in the last half.
Mr Morgan nodded to the importance of pricing, but he believes the bank doesn't need to race to the bottom.
"It's a part of the puzzle that brokers need to consider price service and all those things under bid. We need to stay competitive, absolutely," he said.
"But at no stage are we market leading rates because… it's about both a good proposition and a good experience and ensuring customers know that they can buy the house when they want to buy a house."
Mr Morgan has been leading the bank for around four weeks, after previously being banking CEO at BNK.