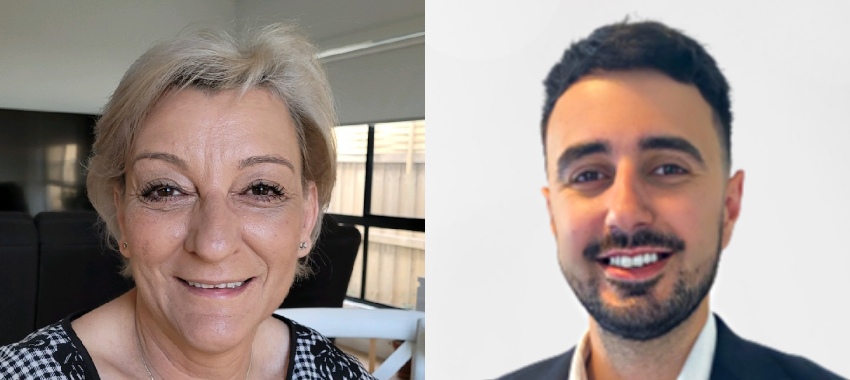 The non-bank lender has appointed two new business development managers to serve in its Victoria-based team.
Bluestone Home Loans (Bluestone) has continued its recent expansion, confirming that Anna Pelle and Daniel Vellios have been added to its Victorian presence as business development managers (BDMs). 
Both Ms Pelle and Mr Vellios commenced their roles on 29 November, and commenced discussions with brokers earlier this week (13 December), serving under Bluestone regional sales manager for Victoria Ebony Maxwell. 
Prior to her time with Bluestone, Ms Pelle served as a BDM with Macquarie Group, commencing her role in 2017, while also spending three years with National Mortgage Brokers as manager for Victoria, Tasmania and South Australia. 
Mr Vellios previously served as a BDM with National Australia Bank (NAB), beginning his role with the major bank in August of this year. 
Ms Pelle will be overseeing Choice and Loan Market, while Mr Vellios will be responsible for Finsure and Outsource.
Bluestone's chief customer officer James Angus said the recruitment of both Ms Pelle and Mr Vellios has reflected the lender's drive for expansion. 
"We're delighted to welcome Anna and Daniel to the Bluestone team as we continue to ramp up for growth," he said. 
"Bluestone has ambitious plans in 2022 and ensuring we have the right level of broker support in place as we head into the new year will be key to our – and our clients' – success."
The non-bank lender has recently revealed its expansion plans, announcing in September the addition of two Victoria-based BDMs, as well as one in Queensland and NSW respectively.
It was during this time that Bluestone also confirmed it had, for the first time, hired two broker success managers (BSMs) in addition to appointing six new members to its underwriting team. 
Speaking to The Adviser at the time, then-Bluestone partnerships and enablement manager Christa Malkin said the addition of the BSMs, was intended to assist its broker network in navigating policies, processes and systems, while also assisting the BDM team with "day-to-day issues". 
"For example, we've recently undergone a change to our entire loan assessment platform, which in turn meant some changes to the way brokers provide and receive information from us, so the team are proactively making contact with brokers when they lodge a deal to talk them through the new way and ensure their ApplyOnline is set up correctly to receive notifications from us," Ms Malkin added. 
"They will also work with the BDM team to welcome new brokers and provide support with their first deal, as well as re-engage with inactive brokers who may not have used us for a while and need a Bluestone refresh."
[Related: Non-bank welcomes new head of distribution]