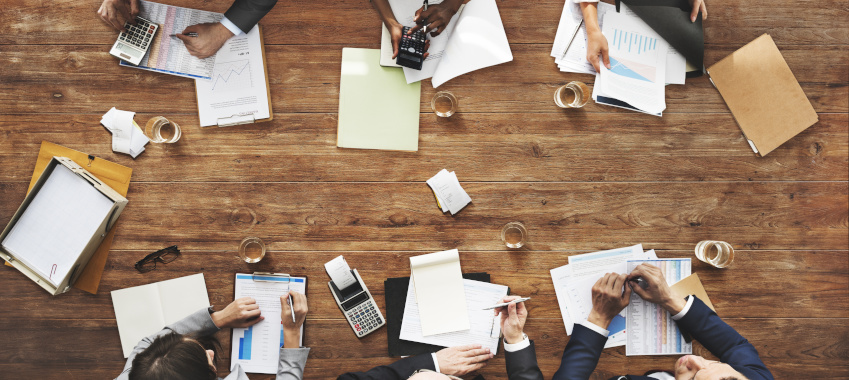 Residential mortgage brokers have the will and desire to diversify into SME lending but lack the time and confidence to branch out, according to Accendo Financial.
The coaching and mentoring business – which aims to mentor brokers engaging with small-to-medium enterprise (SME) clients via short-course workshops and longer-form mentoring programs – was co-founded by business coach and educator Stuart Donaldson from Banyan Co, Provident Lending broker and FBAA Western Australia President Trent Carter, and former banker and financial management consultant John Sgambelluri.
Speaking to The Adviser ahead of the SME Broker Bootcamp in 2022, Mr Donaldson said that mortgage brokers are willing to diversify into SME lending because around 20 to 30 per cent of their existing clients are business owners.
"The desire is there, but when you operate in the SME space, it is a different dynamic to residential broking," Mr Donaldson said.
"To be able to play in this space, you really need to self-educate, and you need to gain an understanding of the things that you've got to be across when you're dealing with those sorts of clients."
Mr Donaldson suggested that to build confidence in SME finance, brokers would need to learn how to analyse a business' financial statements, identify the strengths and weaknesses of the business, and use that information to position themselves as a trusted adviser by asking appropriate questions and extracting the required information.
"We are strong believers that those who want to do it need some assistance along the way, and some guidance and education is a part of that," he said, adding that attending SME-centric mentoring programs could be valuable.
Other players in the asset and business finance space have also recently underscored the importance of mentorship for brokers moving into asset finance, with Finstead Capital director Steven Shirley stating that brokers require mentorship to navigate the range of products offered by over 40 specialist lenders in the market.
"I think it's really critical and probably a little too undercooked at an industry level," he had said, adding that learning from someone who "knows what they're doing" is key.
Playing the long game
Furthermore, Mr Donaldson advised brokers to take a longer-term view when servicing SME clients and aim to become the broker of choice for all of their funding needs in the future.
"You cannot wave the magic wand or click your fingers and there's no silver bullet," he said.
"You've got to learn it, you've got to invest the time and effort, and then you can make it happen. Along the way you need to build confidence. The way to do that is by aligning yourself with people who have the knowledge and experience, and the ability to help you make that transition."
Mr Sgambelluri said that there could be a tendency by brokers to view transactions with SME clients in a "one-dimensional way", but noted that managing a business differs to purchasing a property.
"It's the totality of the business," he told The Adviser.
"When you look at it like that, a few things start to happen. One is, your understanding is better and therefore you'll get a better result. But then, you begin to see all these other opportunities for your client, whether that is a commercial loan, trade finance, leasing facilities, or even housing loans for their children.
"We want brokers to be a mortgage finance professional and a broker, not just an asset finance broker or a residential broker."
The potential for brokers to play in the SME finance space was highlighted recently by Prospa, whose research found that 37 per cent of SMEs said they required access to an average of $46,000 in funding as lockdown restrictions ease and businesses reopen their doors.
Most respondents (87 per cent) said they would miss opportunities to invest in their business, purchase tools, equipment, or machinery, restock on inventory, and invest in digital software if they could not access these funds.
However, another study published by ScotPac revealed that while nine in 10 SMEs have a trusted adviser, only 3.3 per cent said a broker was their main business adviser.
Use tech tools to work smarter
According to Mr Donaldson, other impediments to diversifying into SME finance for brokers are the lack of time and capacity, as they could often find it challenging to service their clients in a repeatable and efficient manner without eating into their hours.
As such, he recommended using technology to "work a whole lot smarter", as well as exploring outsourcing tasks such as processing transactions to reduce rework and increase productivity.
To hear more about diversifying into SME loan writing and diversification, make sure you attend the SME Broker Bootcamp in 2022.
The free event has limited places, so secure a spot today by clicking here.
You can find out more about writing SME finance in the November edition of The Adviser magazine, out now.
[Related: 'Perfect storm' of trouble ahead for SMEs]