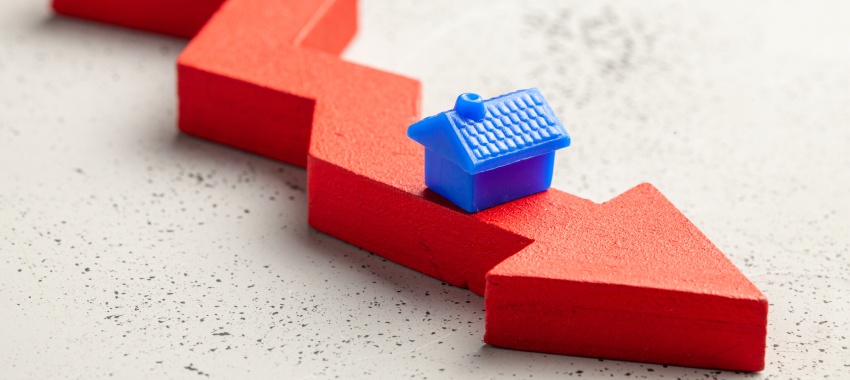 With fixed-rates home loans on the rise, one lender is bucking the trend with a significant reduction.
Short-term lending specialist Capital Bridging Finance has cut its monthly rates from 1.5 per cent to 1.25 per cent – a massive 3 per cent reduction on an annualised basis. 
Loan terms have also been doubled from six months to 12 months, giving borrowers more time to benefit from the significantly discounted rate. 
The heavy repricing comes as Aussies begin speculating when interest rates will finally rise again. While the RBA remains adamant that it won't raise rates until 2024, the latest inflation numbers have led economists to predict rates will rise much sooner. 
A Reuters poll of Australian economics taken in the final week of October predicted the RBA would raise the official cash rate by 0.25 per cent in the second quarter of 2023 and by another 25 basis points in the December quarter.
This was a dramatic change from the same poll conducted at the beginning of October, when over half of economists predicted rates would stay on hold until at least 2024.
Now, almost a fifth of economists surveyed have already brought forward their forecasts for a rate hike to the fourth quarter of next year: 21 out of 24 economists said the risk for the timing of the RBA's first move up was that it would come earlier than they expect, largely triggered by stronger wage growth and persistently high inflation.
Rate hikes a global trend
For years central banks around the world insisted rates rises were many years away. But with inflation on the rise, it looks like interest rates could be increasing far sooner than expected. 
New Zealand increased its cash rate by 25 basis points in October, the first hike in seven years. Norway, Poland, South Korea, Peru, Czech Republic, Colombia, Chile, Mexico, Brazil and Russia have all increased rates in recent months. 
Whether rates will rise earlier than anticipated here in Australia remains to be seen. The important point is that Capital Bridging Finance is making its own pricing decisions based on customers, not on inflation, that have a real positive impact on those who require funding quickly to seize opportunities. 
Short-term funding serves a specific need. As the name suggests, it is a short-term solution. Many brokers have found that Capital Bridging Finance is the perfect partner to help their residential and commercial clients buy their new home, acquire a business, or snap up a commercial property while it's still available. 
Securing a fast and flexible funding solution is one of the best ways brokers can deliver value to their clients.
A private, boutique Australian lending firm providing quick and secure bridging loans.