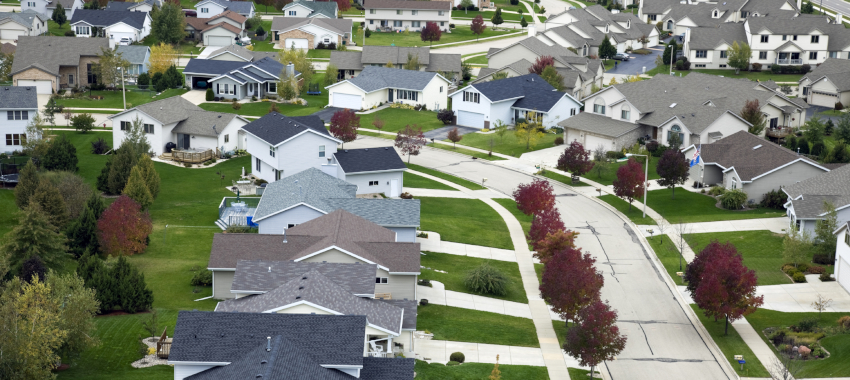 While home-buying sentiment remains high, home-buying spending intentions are falling, according to a new report from the Commonwealth Bank.
The Commonwealth Bank of Australia (CBA) has revamped its monthly CommBank Household Spending Intentions (HSI) series, which seeks to gauge Australian consumer spending intentions. 
The new index combines analysis of the bank's spending data (covering approximately 2.5 million households) and loan application information, alongside Google Trends' publicly available search activity.
According to the bank, this combination of data provides a "unique insight" into current and future spending trends across 12 categories covering almost all consumer spending. 
Home-buying intentions waning
The index shows that while home-buying intentions are still "well up" on an annual rate (at +12.4 per cent), the home-buying spending intentions index was 1.4 per cent per month lower in October 2021 than it was in September.
The bank added that mortgage applications were a little higher in October, but this positive momentum was partly offset by a decline in Google searches for property inspections and appraisals.   
CBA noted that move by the Australian Prudential Regulation Authority to ask banks to increase the serviceability interest rate buffers would likely not have a significant impact on the pace of home lending, as the overwhelming majority of home loan approvals "are not at the borrowers' maximum capacity". 
Stephen Halmarick, chief economist and head of global economic and markets research at CBA, said: "Over the last 12 months, home buying spending intentions have climbed 12.4 per cent. This spike in home buying intentions was likely driven by the historically low rate environment as well as the extended lockdown periods associated with COVID-19. 
"Over the past year – as a result of COVID-19 – many Australians across the country have spent more time at home than what would be considered usual. More time at home has ultimately urged some Australians to look at their living arrangements and consider buying another property elsewhere.
"In October however, many states lifted the various lockdown restrictions and Australians were once again able to dine out and catch up with people outside of their immediate household. Social plans and spending on entertainment and retail ultimately took precedence over property buying, with many Australians seemingly putting their home buying plans on the back-burner for the month."
He added that it was also common to see some Australians put their property buying plans on hold the closer it gets to the end of the year, as people are less keen to buy and move into a new property over the holiday period.
"From the data we can see that while home loan applications remained strong, Google searches declined. This is to be expected at this time of the year, as Google searches usually take place at the beginning of a person's home buying journey, while a home loan application usually represents the tail end of the journey – when they have found the property they wish to buy and now just need the finance to finalise the purchase process," he continued. 
The CommBank HSI Index shows that there was generally a strong recovery in consumer spending in October, rising 6.6 per cent from September and up 4.4 per cent from the same period last year as states and territories lifted lockdown restrictions and Australian consumers returned in force.  
This was led by sharp increases in spending on travel, transport and entertainment. 
"After months of restrictions, Australians are finally free to spend again. The strong index reading for October underscores pent-up demand across the economy, particularly for lockdown-affected sectors such as travel, transport and household services. The data is showing that while lockdowns stymied some activity, the underlying economy remains strong and household spending intentions support a robust recovery," Mr Halmarick said. 
Motor vehicle spending down, travel spending intentions skyrocket
The motor vehicle spending intentions index also slipped 1 per cent in October, as supply chain delays continue to dampen car sales. However, car buying was up nearly 32 per cent from October 2020.
"One of the lasting impacts of COVID could be Australian household appetite for private transportation options, especially personal cars," Mr Halmarick said. 
"But due to global supply chain problems while the intent to buy a new car is there, that car may not be available from the dealership for quite some time."
The travel spending intentions index posted the largest monthly increase, rising dramatically by 52.7 per cent in October from September. Travel spending intentions were up 13.5 per cent from October 2020. The increase was driven by a more positive outlook on the future, with travel agents, airlines, cruise lines and motor home and RV rentals seeing a boost in spending intentions.
"Many people are searching for getaways or going for a quick break after so many months being cooped up at home, and with the Christmas just around the corner, some are also already planning that December vacation," Mr Halmarick concluded.