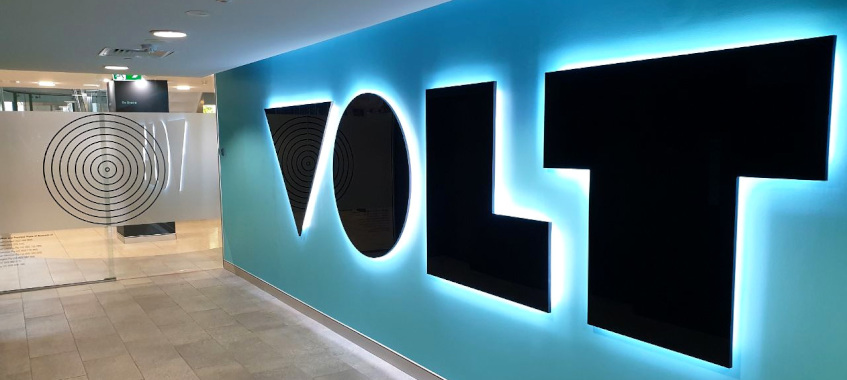 The neobank has become an accredited data recipient under the Consumer Data Right, the sixth bank to gain approval from the ACCC.
Volt Bank has been named as the latest bank to become an accredited data recipient (ADR) under the Consumer Data Right (CDR) scheme, following approval from the Australian Competition and Consumer Commission (ACCC). 
You're out of free articles for this month
This accreditation decision takes the number of accredited data recipients to 20.
It becomes the sixth bank to become an ADR, alongside:
Beyond Bank
Commonwealth Bank of Australia (CBA)
National Australia Bank (NAB)
Regional Australia Bank; and
Westpac Banking Corporation (Westpac)
Taking to LinkedIn, Volt Bank chief executive Steve Weston welcomed the "exciting news", adding: "With the help of our fabulous partner, Frollo, not only can we offer our customers a banking app, but one that provides a series of PFM tools to help with budgeting and planning.
"We can also support other non-bank fintechs to access open banking through our unique Banking as a Service (BaaS) platform, making it easier for more players to benefit from the Consumer Data Right regime."
The ACCC has also granted Volt Bank an exemption so that accreditation would not have the effect of bringing forward its data holder obligations.
As of this week (1 November), the next phase of the CDR regime began, requiring non-major banks to share customer data on residential home loans, investment property loans, mortgage offset accounts and personal loans through CDR.
Corporate customer and business partnership data-sharing obligations for the major banks also commenced on Monday (1 November), in a bit to make it easier for businesses to use their data to access better value banking products to suit the business, creating more competition for the banking sector and better services for businesses.
Data holders not active on the CDR Register by 1 November, without an exemption in place, were warned recently that they would be considered non-compliant with both the phase one and two consumer data-sharing obligations.
[Related: Brokers to access CDR data]