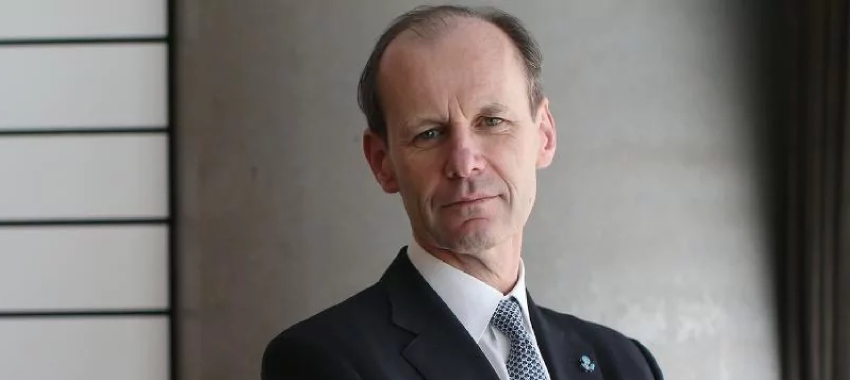 ANZ boss Shayne Elliott has conceded the bank has struggled to process a mass of home loan applications, as it works to restore its lending growth.
ANZ posted its results for the year to 30 September on Thursday (28 October), revealing net loans and advances under the Australian retail and commercial division had slightly inclined by 1 per cent year-on-year, up to $341.2 billion.
You're out of free articles for this month
But the total had slipped from the first half of the year, down by 1 per cent from $344 billion at the end of March.
Similarly, home loans had dipped from the first half of the year, copping a $3 billion fall down to a total of $278 billion at the end of September, but the book was up by 1 per cent year-on-year.
Home loans growth at the bank had been below system since June, with the first half of the year seeing more new loans (92,000 versus the second half's 87,000).
Around half of the $68 billion worth in new loans (56 per cent) during the year had been originated by brokers, slightly less than the 2020 financial year's proportion of 57 per cent. Brokers now account for 53 per cent of the bank's total book. 
ANZ chief executive Shayne Elliott told The Adviser that the challenge for the bank has been processing volumes, particularly in the broker channel. The group had struggled to keep up with elevated demand for both home and refinancing through COVID.
"We had taken – some years ago, way before my time as CEO – a view that, while we love the broker channel, we would be best from a risk perspective to manually test every single application that comes in," Mr Elliott said.
"So if you go into a branch today and you're an ANZ customer, we don't manually assess your loan. Around 60 per cent of the people who go in and they've got all the right bits and pieces with them, they'll walk out of that branch with an in principal approval."
Considering the aftermath of the royal commission and responsible lending, the CEO said the loan assessment process now "takes a lot more time than it used to", with the bank choosing to be "extremely cautious and conservative".
"That means we take too long in assessing some of those applications, so a) we take too long doing it. And b) we didn't have enough people doing that," Mr Elliott said.
Mark Hand, ANZ group executive for Australia retail and commercial likewise admitted he did not "pick the boom" coming in home loans in the 2021 financial year.
"In terms of preparedness for that, we weren't ready," Mr Hand said during the group's investor briefing on Thursday (28 October).
"But what we have done is constantly improve the business. So our ability to write home loans today is more than double what it was 18 months ago. And we're in the process of doubling that again.
"But it takes time to automate processes, you need to change systems, you need to retrain staff and you do need to put new staff on."
ANZ has previously flagged that it is working to resuscitate the growth of its home loans, by targeting the broker channel.
The broker survey conducted by Broker Pulse in July found ANZ's average turnaround for the channel was 14 days, down by four days from the month before.
In September, Mr Hand reported the bank had managed to whittle down its assessment times for broker applications down to around seven days.
Mr Hand also noted on Thursday  (28 October) that ANZ's turnaround times are biased towards self-employed applications, stating the bank has the strongest specialised offer on market and that related applications will require more intensive checks.
"Our bias plays towards a little bit of a longer turnaround time," he told analysts.
"But if you look at our turnaround time for a straightforward deal, that is comparable to the deals that a Macquarie for instance, might be writing, we're still slower, but the difference is a few days, not a few weeks."
ANZ has reacted by investing in automation, cutting down on the amount of manual work in assessing broker-filed loans.
Mr Elliott pointed to the appointment of Emma Gray as group executive, data and automation in May, noting she has helped figure out where the bank can use technology for its loan processing.
The bank is also in the process of adding more staff to handle manual assessments, having already redeployed and trained employees from other areas in the group.
"We're already back into a much better position in terms that… our balance sheet is in balance at this point and we expect it to grow in the first half," Mr Elliott said.
"We stand back and say, 'okay, mea culpa, got that wrong, fixing it' but it's not the long-term solution. The long-term solution is to have much better digital interfaces with the brokers where we can accept applications on mass, high volume and be able to do a lot, as much as we can, in an automated way."
Despite home loan volumes stagnating, the group saw a 65 per cent rise in cash profit for the year, up to $6.1 billion.
[Related: Heritage leaders address merger proposal concerns]