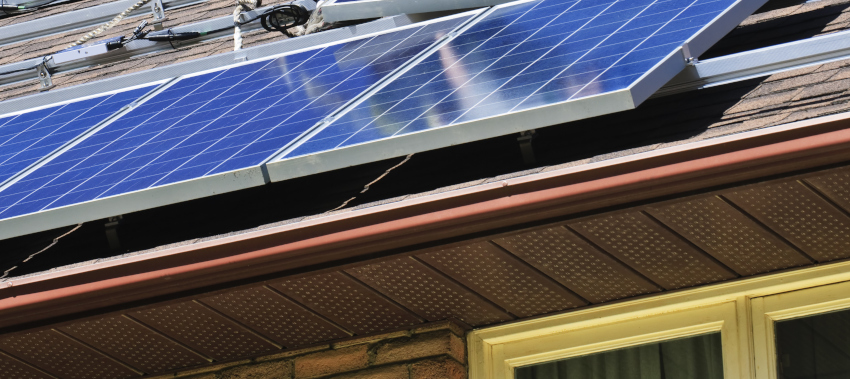 The non-major bank is offering up to $3,000 to mortgage customers with solar systems installed on their homes.
Suncorp Bank (Suncorp) has unveiled its new Solar Home Bonus, intended to reward customers transitioning to renewable energy in their homes with a cashback offering.   
You're out of free articles for this month
The initiative includes: 
A $3,000 cashback for those signing to a new, eligible Suncorp home loan for a house or town house that features an eligible solar power system already installed (or will have one installed by 31 December)
A $500 cashback for eligible existing customers already with an installed solar power system (or will have one installed by 31 December)
Eligible solar systems include those with a certificate of testing and compliance from a Clean Energy Council accredited installer or by a current solar metering service charge and feed-in tariff from an authorised retail electricity provider.
Existing customers must have at least $50,000 outstanding on a Suncorp Bank home loan and the security for the loan must be a house or town house.
The bank has stated that proof of solar systems, such as an electricity bill with a solar metering service charge, will also be required. However, there is no minimum kilowatt threshold to be met. 
In addition, the cashback scheme excludes the refinancing of existing Suncorp loans or loan pre-approvals.
The offer follows a customer survey conducted by the non-major bank over August and September that had over 6,000 responses, which found that the use of renewable energy and addressing climate change were two of the top three sustainability priorities held by the respondents. They scored 79 per cent and 77 per cent respectively.
Speaking of the initiative to The Adviser, Suncorp Bank chief executive Clive van Horen said: "Our research [tells] us this is what our customers want, so it's our job to give brokers banking options that customers are looking for. 
"We're focused on providing innovative and market leading offers that are more than just rate-based and just like we don't differentiate between channels – we're also looking after our potential and existing customers by rewarding them both for their commitment to reducing their carbon emissions.
"We are committed to providing banking solutions for customers that support sustainability and our Solar Home Bonus is a practical step towards a more sustainable world."
Suncorp's bonus scheme follows a series of recently announced and environmentally focused home loan initiatives across the country, with the Commonwealth Bank of Australia, non-bank lender Firstmac, and Gateway Bank each releasing their own iterations earlier this year. 
Suncorp has also committed to being "100 per cent powered by renewable electricity by 2025", and intends to reach net-zero greenhouse emissions across its operations by 2050.   
Find out more about green loans and the environmental case for reducing carbon footprints in the September issue of The Adviser, out now.
[Related: Going Green]