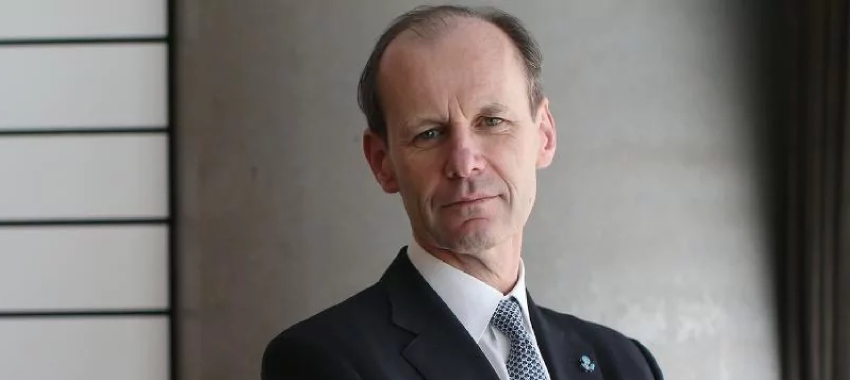 The big four boss has declared that banks should now be conducting more strenuous checks on loan applications, even if it stretches out approval times.
Speaking to investors at an environmental, social and governance (ESG) briefing on Thursday, ANZ chief executive Shayne Elliott reflected on the state of the current housing and lending market.
You're out of free articles for this month
The Australian and New Zealand economies are holding up well through the pandemic, according to the bank's presentation.
However, Mr Elliott expressed concern around operating pressures for small businesses and higher levels of household debt, particularly for first home buyers.
Similar to his counterparts at NAB and Westpac, Mr Elliott stated housing affordability has become "stretched" and there is an emerging disparity in housing, with an escalation in prices far outpacing income growth.
"That impacts first home buyers, the market and so there isn't this emerging issue here, as a bank, and as a prudent lender… we need to be responsible and [ensure people] are not taking on too much debt," Mr Elliott said in response to analyst questions.
APRA recently recorded a rise in high debt-to-income lending, with its chair Wayne Byres expressing concern. However, the watchdog has said it will not yet commence any action, as other risk metrics have decreased.
Looking at first home buyers, Mr Elliott also referred to a "big rise" in parental guarantees over the last five years, as well as families assisting with building deposits.
"I'm not sure that's sustainable. I'm not sure that's the solution in the long run," he said.
Mr Elliott stated that while he didn't know the policies of the other major banks, ANZ's view is that now is "not the time to be loosening risk standards".
"It's actually the time to be doing the reverse and actually be tightening. It is a time to be asking more questions. It is a time to be doing more analysis on borrower capacity. It is a time to be really understanding a borrower's expense profile and their income outlooks," he said.
"And so, guess what, that may take a bit more time to do and may make the banks a bit uncompetitive in terms of things like turnaround times, but it's still the right thing to do and I think in the long term, it's actually in the shareholders' interests to do so."
ANZ recently reported that it would be working to deflate its broker turnaround times, after its loan book total slipped by 1 per cent in the month of July, to $261.8 billion. The bank's book also dipped by $300 million during the June quarter.
Mark Hand, ANZ group executive for Australia retail and commercial, reported the bank had managed to whittle its assessment times for applications received from brokers down to around seven days.
The broker survey conducted by Broker Pulse in July found ANZ's average turnaround for the channel was 14 days, down by four days from the month before.
More recent Broker Pulse data from the month of August showed the time to initial credit decision across all lenders for broker applications in the month of August was an average of eight days. A number of the smaller lenders, including non-banks, saw their times slow. 
Tighter regulatory controls wouldn't affect broker channel: Elliott
Both APRA and the Reserve Bank of Australia (RBA) are monitoring the housing and mortgage markets, having discussed what tools they will use if they decide to intervene.
Such tools, as listed by RBA governor Philip Lowe, could include limits on loans with high loan-to-valuation ratios or high debt-to-income in lenders' portfolios.
During the ESG briefing, Mr Elliott was asked if he thought tighter macroprudential controls from the Reserve Bank or APRA could have any knock-on effects for ANZ's market share, by impacting broker-sourced loans.
The bank is the most reliant on the broker channel out of the big four, as acknowledged by both the CEO and Mr Hand.
"At the end of the day, we still assess those [broker applications] thoroughly," Mr Elliott commented.
"…Historical analysis would say that the broker-originated home loans actually don't perform any worse from a risk perspective than those from a proprietary channel. So I don't think that in and of itself, is a cause of concern."
But Mr Elliott commented the Reserve Bank's choice to maintain cash rates at its record low level of 0.1 per cent has also been a contributor to the issues around housing and mortgage lending.
"Yes, it makes it harder to save for a home and yes, it encourages increased levels of debt because… you can afford it, if you will, because of the lower servicing costs," he said.
"And that's why I think, and again, it is a think, that's why the Council of Financial Regulators and the RBA made comments about perhaps the need for macro-prudential intervention to offset some of those issues. So it's a complex issue."
[Related: Mortgage deferrals rise 86% in a month: ABA]