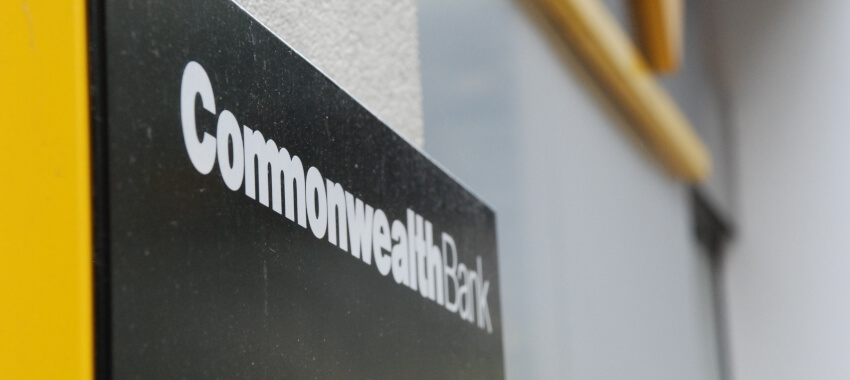 A big four bank has apologised to customers affected by "unacceptable" conduct in former CCI sales, which are now the subject of criminal charges.
The Commonwealth Bank of Australia (CBA) has acknowledged criminal proceedings that have been filed by the Australian Securities and Investments Commission (ASIC) in relation to CBA's sale of consumer credit insurance (CCI) products between 2011 and 2015. These products are no longer offered by the bank.
You're out of free articles for this month
Consumer credit insurance is usually sold by lenders to borrowers when they take out a mortgage, personal loan or credit card and provides cover for consumers if they are unable to meet their minimum loan repayments due to unemployment, sickness or injury or to pay the outstanding loan balance upon death.  
On Thursday (16 September), the financial services regulator announced that it had filed 30 criminal charges against the CBA in the Federal Court relating to CBA's promotion and sale of CreditCard Plus and Loan Protection policies as an add-on insurance product in branches, by telephone and online.
According to the case brought by the ASIC, the charges allege that between 2011 and 2015, CBA made false or misleading representations to 165 customers by suggesting that the insurance policies had uses or benefits to those customers when part or all the benefits were not available.
This alleged behaviour focuses on whether the bank did not adequately disclose to those customers at the point of sale that they were not eligible for certain benefits under the CCI policies because of their employment status. If found guilty, this would contravene the ASIC Act.
The matter is to be listed for first mention in the Federal Court, Sydney, on a date yet to be fixed. 
The big four's conduct was the subject of a case study by the Royal Commission into Misconduct in the Banking, Superannuation and Financial Services Industry. 
In a statement, the major bank acknowledged the case and said it would plead guilty to the charges. The maximum penalty for each offence is $1,700,000 per offence.
CBA said: "In 2011 the wrong decision was made to remove qualifying questions about the employment status of a customer from some mandatory sales scripts. Those questions would have disclosed at the point of sale whether the customer would be eligible for certain benefits under those policies.
"CBA will plead guilty to the charges and has agreed a Statement of Facts with ASIC and the Commonwealth Director of Public Prosecutions (CDPP).
"CBA first self-reported the issue to ASIC in 2015. ASIC investigated this matter following its consideration as a case study at the Financial Services Royal Commission.
"CBA has sent compensation to the 165 customers who are the subject of these proceedings where they paid premiums.
"CBA apologises to customers who were affected by these issues and accepts that this conduct was unacceptable."
Background
A similar class action was brought against the bank last year over allegations that the bank engaged in unconscionable conduct, misleading or deceptive conduct, and failed to act in the best interests of customers, providing inappropriate advice to them by selling them CCI for credit cards and personal loans, which were "unsuitable".
It focuses on customers who were sold CBA CreditCard Plus cover for their CBA credit card or CBA Loan Protection for their personal loan at any time since 1 January 2010.
The bank has already refunded approximately $10 million for selling the add-on insurance to customers who were "unlikely to meet the employment criteria and would be unable to claim the insurance".
This is the second criminal prosecution under consumer protection provision s12DB of the ASIC Act (alleging false and misleading representations) against a bank after ASIC filed charges against ME Bank in May 2021 (the bank is also now facing separate charges for alleged contraventions relating to letters issued to home loan customers between September 2016 and September 2018).
In April 2021, ASIC also filed separate civil penalty proceedings against Westpac Banking Corporation for its selling practices regarding consumer credit insurance products.
ASIC recently revealed that over $160 million in remediation is due to be paid out to customers who have been sold "junk" consumer credit insurance (CCI) from 11 different banks and lenders.
Many lenders have now ceased to offer CCI products with credit cards, personal loans or home loans, while cold-calling for CCI has also been banned.
According to the ASIC's recent report, Consumer credit insurance: Poor value products and harmful sales practices, which looked at CCI practices from 11 lenders, the design and sale of consumer credit insurance had "consistently failed consumers". 
A new deferred sales model for add-on insurance, including CCI, will come into effect next month.
The new regime, which will commence on 5 October 2021, requires a clear four-day pause between when a customer enters a commitment to acquire a principal product or service, and when they are offered or sold an add-on insurance product. 
[Related: CBA faces class action over credit insurance]