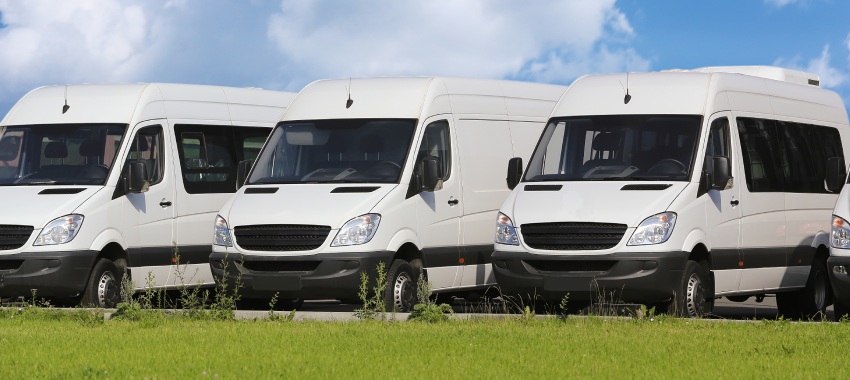 Finance brokers have been told to watch out for heightened vehicle demand and inflated prices in the 12 months ahead.
During a webinar hosted by LendEd, a panel of asset lenders spoke on the trends they see evolving in the coming quarter.
You're out of free articles for this month
Scott Thomson, business development manager (BDM) at Pepper Financial Services Group explained he expects asset demand to rise alongside construction activity when the lockdowns end.
"I think the government will obviously be [looking to] spend, spend, spend, to get construction moving, to get the economy back, going again," he said.
"So I know there's a few projects in Victoria that have already, they've been… pretty much ready to go. There'll be a few in New South Wales and Queensland, and I'm sure other states like South Australia and Western Australia will follow with the infrastructure spending to get the economy back, booming."
Mr Thomson also noted the housing market boom, particularly in NSW, where it is "still going gangbusters".
"People have still got lots of money and are happy to spend it. And I think we've learned a lot from the last 18 months," he said.
"We're seeing less referrals and less people asking questions about putting their payments on hold, which is an incredibly good sign."
However, Paul Burgess, head of sales at ScotPac noted access to equipment will be one of the major difficulties from an asset finance perspective.
"That's a real challenge at the moment and we're seeing a big of a price bubble with a lot of assets," Mr Burgess said.
As such, vehicle production has been affected by the pandemic, with cuts in manufacturing work.
The move could result in the inflation of second-hand vehicles – with Mr Thomson pointing to an example of a three-year-old Toyota Land Cruiser costing $20,000 more than a new one.
Mr Burgess similarly noted buyers of new Volvo trucks, which are made in Australia, face a 16-month wait to get their vehicle.
"If that continues, is that going to be an issue down the track for resale, for people paying overs for it?" Mr Thomson mused.
"Potentially, depending on the asset. I mentioned Land Cruisers, they hold their value incredibly well anyway so if someone's going to hold onto it for five or six, potentially 10 years – they're going to be okay but if they need to get out of it within a 12 to 24 month period, that can potentially cause issues."
There has been "large demand" in the transport industry, particularly as home deliveries have exploded, Mr Burgess said, in addition to expected rises in construction.
"Really that construction drive will be where we see a lot of demand and the demand will, from a dollar perspective, will increase as well, because of access to equipment," he stated.
John Anderson, national sales manager at Earlypay Equipment echoed the concerns, calling supply the "biggest problem at the moment".
"So many deals have been pushed back one and two, three months, just trying to get the source of equipment, particularly if we're talking transport and that's putting an enormous amount of pressure on the used assets," Mr Anderson commented.
"It's pushing those prices up at the moment a bit artificially, I can't see that changing in the next 12 months. I think that's going to be the new norm for a little while and then when the world starts to get back on even footing, we'll start to go back to normal."
For brokers looking to gain finance for their clients while they're vying against other buyers for the same asset, pre-approvals will be key, Mr Thomson said.
"That way, you're putting your client in the best possible position to secure that asset quickly and really take it off the market," he said.
"Because we have had clients where they've secure the asset, we've got all the documents signed, someone else has come in and paid cash underneath them and they've lost that asset. So my biggest advice on that would be speak to the client as early as you can, get the pre-approvals in place."
Tourism, agriculture
Tourism is also expected to recover in the coming quarter, according to Jarrod Moore, general manager of the national broker network at Morris Finance.
He believes that sentiment will lift as vaccination rates rise, especially as NSW has established a road map out of its lockdown restrictions.
"I do think that our bounce this time will be a bit more progressive, as opposed to when we came out of lockdown last year, I think it was more sudden," Mr Moore reflected.
"There's another area that I see really starting to get some momentum. It's in local intrastate and interstate travel."
Another area he called attention to was agriculture, with a reportedly strong winter harvest – which also seeS a boost for transport, to convey produce to market.
"A lot of the rural brokers that we deal with through lend are reporting great levels of confidence in that sector," Mr Moore said.
"Really strong rains that they're expecting to get through through September as well. So I think that that sector will continue to be really, really popular."
Finance broker register could benefit lenders
The panel also responded to a proposed finance broker register, as laid out by Finance Brokers Association of Australia (FBAA) managing director Peter White.
The lenders generally are able to do their due diligence on brokers, setting standards for the ones they do accredit, Mr Anderson from Earlypay said.
Mr Moore from Morris Finance commented his firm will require brokers to be registered with the FBAA or Commercial and Asset Brokers Association (CAFBA), to show they have some experience and legitimacy in the space.
But a register for brokers in the space, he noted, could "make life really easy" for lenders.
"If it was just a simple register, we could look it up, there would be no issues with that at all," Mr Moore said.
"Probably the hard part with that is you have asset finance brokers, you have some that are highly consumer, some of the mortgage brokers that do asset finance as well, so probably finding out where people sit on that would be the hard part."
[Related: Brokers urged to prioritise cyber security]