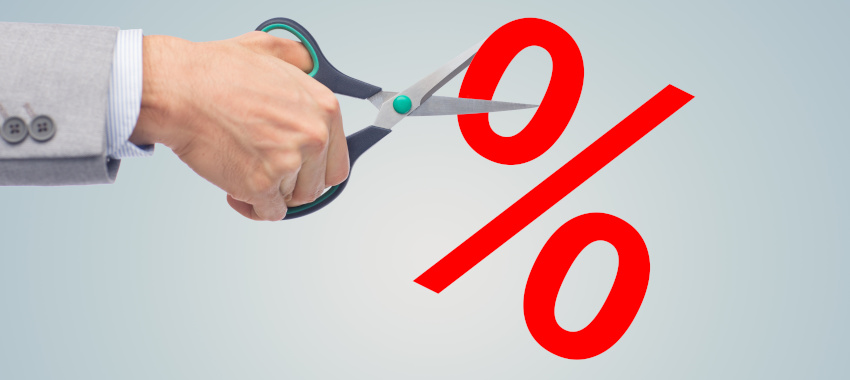 Rates, fees, and loadings will be dropped across a range of Bluestone products this Friday, and a new offset feature has been introduced, the non-bank lender has announced.
Bluestone Home Loans (Bluestone) has confirmed that it will lower the cost of borrowing across its product range from this Friday (17 September).
You're out of free articles for this month
Rates, fees and loadings will reduce for both new and pipeline applications in a "grand slam".
Rate drops
Interest rates will drop across its suite of prime, near-prime, and specialist mortgages.
The largest change will be its specialist+ alt doc loan, which is being reduced by 175 basis points to start from 5.79 per cent (6.13 per cent comparison).
The full-doc version of the specialist+ loan will also reduce substantially, falling 1.70 per cent to start from 5.39 per cent (5.73 per cent comparison).
Meanwhile, specialist full doc will start from 4.39 per cent (comparison 4.67 per cent), a reduction of 15 basis points. Bluestone also recently introduced higher loan-to-value ratio (LVR) tiers for its specialist and specialist+ products, with a new 85 per cent LVR bracket for the former and an 80 per cent LVR for the latter.
Prime and near-prime products will also see rate reductions for both new and pipeline applications.
Near-prime full doc will drop by 20 basis points on Friday, to 3.24 per cent (3.53 per cent comparison), with alt doc starting from 3.69 per cent (3.97 per cent comparison) given its 30 basis point drop.
Prime alt doc loans will see rates start from 3.14 per cent (3.19 per cent comparison), down 65 basis points.
Fee changes
For prime full-doc loans with an LVR of 80 per cent or less, Bluestone has said it will waive the establishment fee of $590 for new and pipeline loans until 30 November 2021. 
It will also waive the risk fee for all new and pipeline loans for all near-prime and specialist loans with an LVR of 70 per cent or less until 30 November 2021. 
Its interest-only and line of credit loading will halve to 0.25 per cent. 
Offset account 
In addition, the non-bank lender has launched a no-fee offset account. 
Available to all new customers on variable loan terms (excluding fixed term and line of credit), the offset lets borrowers benefit from lower interest while keeping their home loan repayments separate from everyday spending.
James Angus, chief customer officer at Bluestone, commented: "We recognise that about 50 per cent of home loan customers see offset accounts as an essential home feature.
"Our offset account is at standard interest rates and there are no additional fees. Customers can instantly transfer their funds in offset to a transaction account at another financial institution that's also on the New Payment Platform (NPP).
"Our offset account reflects our commitment to brokers – simple, flexible and fast."
Noting the incoming rate cuts and lower fees, Mr Angus said that the move would be "welcome news" at a time when many Australians are "doing it tough or reassessing their housing needs". 
"Lockdowns and sharply higher house prices have, not surprisingly, had an impact in recent months on buyer activity, especially in the first home buyer market. But if the experience of lockdowns ending last year is anything to go by, we expect to see a sharp increase in home buyer activity in the coming months," the non-bank CCO said. 
"Brokers know that they can rely on us to make the loan process simple, fast and easy for their clients.  
"These are the lowest rates Bluestone has ever offered and will hopefully be the extra help that borrowers need in these challenging times."
The non-bank has been on a growth path recently, having introduced and integrated NextGen.Net's ApplyOnline application centre as part of its newly overhauled digital lending platform and welcomed six new broker support team members, as well as six new underwriters, as it ramps up for growth.
[Related: Bluestone expands broker support]