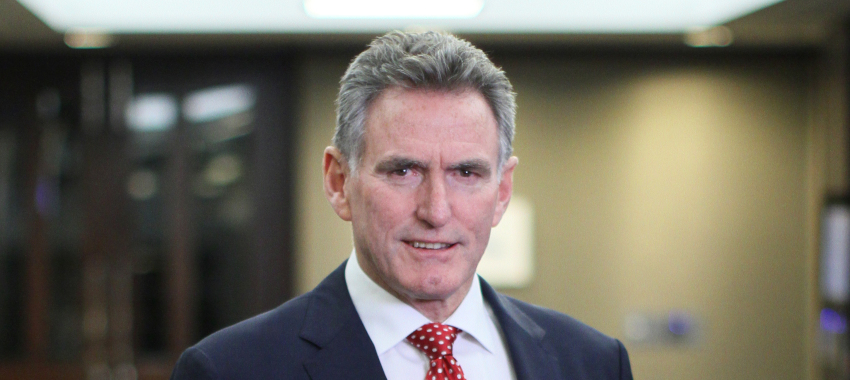 National cabinet's vaccination targets are "critical" to getting the economy back on track, the major bank CEO has said.
The CEO of National Australia Bank (NAB), Ross McEwan, has noted that the country is currently on track to reach the national cabinet's target of having 70 per cent of the adult population vaccinated in just over two months, and less than three months away from having 80 per cent fully vaccinated.
While all adults in Australia can currently access a vaccine, under 40s are currently only able to access the AstraZeneca vaccine (unless they are in a priority group, such as essential workers or in a hotspot area).
It is expected that vaccination rates will increase substantially once the government's preferred shot for younger adults, Pfizer, is made available more broadly from 30 August.
Taking to LinkedIn, Mr McEwan said that if more people were to get vaccinated, restrictions would ease and "our lives will be better".
Mr McEwan called the national cabinet roadmap a "good plan", which he said "lays out that these levels will be critical to having more freedoms and getting the economy open again".
"There are many businesses, particularly small businesses, whose doors are closed and they are really struggling in lockdown.
"They need certainty to get going again, to invest, grow and create jobs. Our research shows seven out of 10 small businesses have ambitions to do exactly that."
Indeed, according to a NAB survey of 550 Australian businesses, almost a third of small businesses said greater certainty on COVID restrictions would encourage them to "invest and grow" their business in the next 12 months, while a fifth (21 per cent) said that better vaccination rates would help. The same proportion highlighted tax incentives as a trigger to invest. 
He continued: "The clear message I want to give is one of hope. If we all keep putting our arms out and getting our first and second jabs, we'll get out of this. We will have more freedom and our lives will be better."
In his forward to the report, NAB CEO Ross McEwan said the national cabinet pathway "gives us all a light at the end of the tunnel, and the ability for businesses to plan for a more 'normal' future in 2022."
The bank CEO announced earlier this month that he wanted every NAB employee to have access to a COVID-19 vaccine, and is now offering the AstraZeneca vaccine to its employees at work, in partnership with the Department of Health.
NSW workers have been prioritised, starting with employees in the Local Government Areas (LGAs) of concern.
Mr McEwan said he had already been inoculated.
"I want to help every colleague access the same level of protection and, in turn, play our part in protecting the community," he said.
CBA has rolled out rapid antigen testing and vaccination centres for branch staff in the LGAs of concern, as has Westpac, which has begun a testing pilot for customer-facing employees in Sydney's COVID-19 hotspots.
[Related: Brokers must vaccinate: FBAA]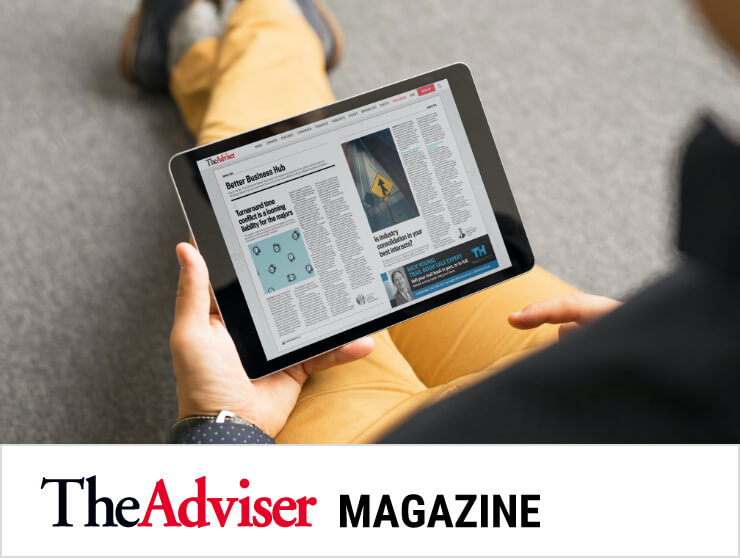 Read the latest issue of The Adviser magazine!
The Adviser is the number one magazine for Australia's finance and mortgage brokers. The publications delivers news, analysis, business intelligence, sales and marketing strategies, research and key target reports to an audience of professional mortgage and finance brokers
Read more