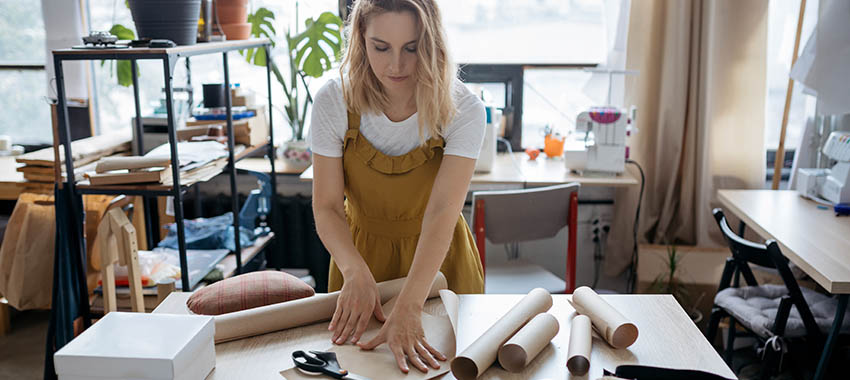 Brokers contributed to an 8 per cent rise in Prospa originations in the financial year 2021, and a record fourth quarter, after the SME finance sector was rocked by the pandemic.
SME lender Prospa released its FY21 results on Monday (23 August), revealing that originations increased by 8.1 per cent to $483.7 million in FY21.
You're out of free articles for this month
The lender returned to pre-COVID levels in the latter part of the year, setting a record Q4 with $183 million in new loans, 51 per cent more than 4Q20.
Revenue also increased during the last quarter, up by 14.9 per cent year-on-year to $33 million.
Approximately 75 per cent of Prospa's new business had come from its partners, including brokers. The company linked its increase in new loans to a rise in partners across Australia and New Zealand.
Repeat customers generated around half (54 per cent) of the company's originations, $262.4 million worth, while it welcomed 11,900 new customers.
The average business loan amount in the Australian arm also grew, rising by 42 per cent to $37,000, while the average line of credit was up by 18 per cent to $46,000. In New Zealand, the average business loan was up by 29 per cent to NZ$31,000 (around $29,600).
Beau Bertoli, co-founder and chief revenue officer added that while restrictions will be a setback for many, small-business owners are "resilient".

"We have witnessed many small businesses owners pick themselves up to focus on recovery and growth," Mr Bertoli said.
"Our broker partners have been working tirelessly to champion small businesses and collaborate with us to find solutions that fit their clients' needs."
Prospa closed the year with $427 million in gross loans, a 14 per cent rise from FY20 – but lower than its closing figures for 3Q20 ($464 million) and 2Q20 ($462 million).
However, after being hit hard by the coronavirus pandemic in the first part of the year, the lender posted a $9.5 million net loss after tax, following on from a $24.9 million loss the year before.
Earnings before interest, tax, depreciation and amortisation (EBITDA) came to $400,000 – compared to FY20's loss of $15.8 million.
Revenue at $117.7 million was 17.1 per cent lower than the previous year, as the group saw lower originations in the first half of the year, as well as extended repayment terms for pandemic-hit customers.
Greg Moshal, co-founder and chief executive of Prospa commented that the group's business model and technology had been "tested", but the lender has "emerged stronger than ever".
"We also continued our disciplined approach to managing our business, relied on our extensive database and invested in our future growth in the face of ongoing economic disruption," Mr Moshal said.
Prospa has outlined plans to scale its existing products as well as roll out new digital solutions, with hints that they will target cash-flow management, the ability to transact, reduced administration and funding for growth.
Mr Moshal stated the lender will provide more details on its growth strategy later in the year.
"The company is now prepared to take strides towards scale and growth, preparing to add to our capabilities to support small businesses through innovative upgrades to our technology," he said.
In response to the recent lockdowns, Prospa has offered short-term assistance to impacted customers.
As at 16 August, 2.1 per cent of its Australian customer accounts were on part payment arrangements and 1.3 per cent were on full deferral. In contrast, the figures were 20.1 per cent and 17.9 per cent respectively during their peak in FY20.
Loan impairment expenses were also reduced by 48.4 per cent to $27.3 million.
Before the lockdowns kicked off, Prospa had reported a rebound in SME confidence during the June quarter, when it managed $182.7 million in loan originations.