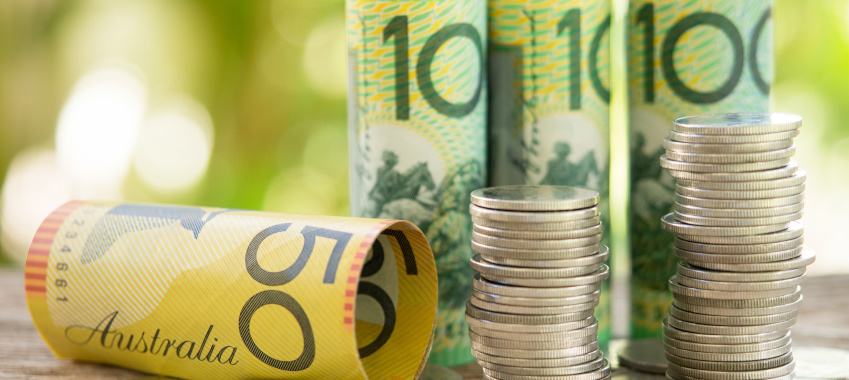 The Northern Territory has released funding for SMEs impacted by lockdowns, while the ACT has extended its program in line with the lockdown extension.
The Northern Territory government has announced a new round of funding for small-to-medium enterprises (SME) affected by the Top End's latest lockdown to curtail the spread of the coronavirus.
You're out of free articles for this month
From 12:01pm on Monday (16 August) parts of the Northern Territory were placed into a full lockdown for 72 hours, including the City of Darwin.
Residents from the affected areas must stay at home for the lockdown period, and are only permitted to leave for essential reasons such as medical treatment (including a COVID vaccination or testing), essential goods and services, essential work, exercise, and to provide care and support to a family member or person who cannot support themselves.
As such, the Northern Territory government has released the Territory Business Lockdown Payment, which is a one-off payment of $1,000 designed to support small businesses that have either ceased trading or suffered a revenue loss of 50 per cent or greater during the lockdown.
The program is open to small businesses, not-for-profits or incorporated associations located in the Darwin, Palmerston and Litchfield Council areas, the Wagait and Belyuen Shires, Dundee, Bynoe, Charlotte, Cox Peninsula, and the municipality of Katherine, including Tindal.
Eligible small businesses include those with a turnover of at least $75,000 and less than $10 million and less than 20 full-time equivalent staff, and who have had to stop trading, or suffered a 50 per cent drop in turnover as a direct result of the lockdown.
The application process will involve a declaration on behalf of the applicant.
If businesses are found eligible, the $1,000 will be paid within three to five business days of approval. Businesses without a Northern Territory government vendor ID will be required to obtain one.
The latest measures have followed the first round of lockdown payments, under which $2.2 million in funding was handed out to 2,100 businesses in the Northern Territory.
Commenting on the measures, chief minister Michael Gunner said: "This lockdown is necessary, but I know it hurts as well. It is going to be especially hard for our small-business owners who have had to shut down again to help keep the rest of us safe.
"That's why we have reopened the support payment for affected Top End businesses.
"Last month we were able to reopen because we locked down so hard, and so fast. We are doing this again to keep Territorians safe, pausing everything so we can get on top of the outbreak."
Minister for Small Business Paul Kirby said that this is the second significant hit to small businesses in the Northern Territory in the last couple of months, and acknowledged that it has been challenging for business owners.
"Our thoughts are with all our small businesses who are once again feeling the impacts of this lockdown, and we're hoping this will offer some short-term support," Mr Kirby said.
"This is an evolving situation and we continue to talk to industry and businesses to determine the best ways to support our small businesses."
ACT extends COVID business support
The ACT government is working with the Commonwealth government to extend grants for businesses as the territory extended its lockdown to 2 September.
The ACT COVID-19 Business Support Grants (which was first announced last week) will deliver funding of up to $10,000 for employing businesses and $4,000 for non-employing businesses over the three-week lockdown period where turnover has declined by 30 per cent or more as a result of the COVID-19 health restrictions.
Businesses must be registered in the ACT and able to demonstrate their primary operation in the ACT, have an annual turnover of more than $75,000, be registered for GST, and have a total payroll of less than $10 million.
They will also need to provide evidence of a 30 per cent reduction in their turnover.
The package will be split on a 50/50 basis between the ACT and Commonwealth governments, with the ACT government to administer the program.
The detailed guidelines and application process are now being finalised and will be made available as soon as possible, Federal Treasurer Josh Frydenberg said.
He added: "The Morrison government recognises the announced extension of the lockdown will have a significant impact on households and businesses in the ACT.
"That is why we are providing the necessary economic assistance in the form of the COVID‑19 Disaster Payments for individuals and expanded businesses support along with the ACT government."
ACT chief minister Andrew Barr said that the extended package would help to keep businesses in business and employees in jobs.
"We know that extended lockdowns are particularly hard for businesses, especially those who have been experiencing a downturn in trade for some months due to restrictions interstate," Mr Barr said.
"The ACT government will continue to work constructively with the Commonwealth government to support businesses and keep people in jobs."
ACT senator Zed Seselja said that the federal government would co-fund additional business support on a 50/50 basis with the ACT government, should they put forward additional proposals.
"Ensuring our support is as accessible as possible is important to provide certainty and confidence for Canberra businesses impacted by this lockdown," Mr Seselja said.
"The next few weeks will be tough for many businesses and small-business owners, and this support together with the Commonwealth's COVID‑19 Disaster Payment will assist businesses to stay connected with their employees, and be able to reopen and recover as quickly as possible when lockdown ends."
[Related: COVID SME grants extended to multiple states]