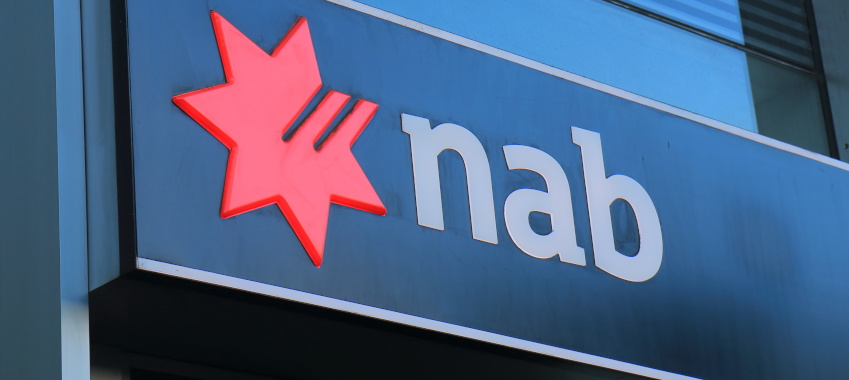 The major bank has entered into an agreement to buy Citigroup's Australian consumer business for approximately $1.2 billion.
National Australia Bank Limited (NAB) has confirmed that it has entered into an agreement with Citigroup Pty Limited (Citigroup) to purchase its Australian consumer business.
You're out of free articles for this month
The deal includes Citi's $7.9 billion home lending portfolio (covering around 1.4 million customers), $4.3 billion unsecured lending business (operating under the Citigroup brand as well as white-label partner brands), $9 billion retail deposits business, and its private wealth management business.
Citi's client base is largely "mass affluent" and mortgage book is largely owner-occupied (73 per cent, while NAB's OO book is 62 per cent), with just 17 per cent being fixed rate (compared to NAB's 27 per cent).
NAB has also agreed to acquire the shares in Diners Club Pty Limited, subject to certain additional conditions.
Citigroup's institutional business in Australia is not included in the deal.
As part of the proposed acquisition, senior management and approximately 800 Citigroup employees are expected to join NAB.
Completion of the proposed acquisition is still subject to regulatory approvals – including APRA, ACCC, and Treasury – but is currently expected to occur by March 2022.
NAB has said it will pay Citigroup cash for the net assets of the Citigroup consumer business plus a premium of $250 million, with required equity for the deal totalling approximately $1.2 billion. This is equivalent to an eight x multiple of the Citi consumer business.
It will be fully funded by NAB's existing balance sheet resources.
'Scale and deep expertise' in unsecured lending noted
While both NAB and Citi have recently unveiled alternatives to credit cards (with NAB's no-interest StraightUp Card and Citi's new Spot. buy now, pay later offering set to launch later this year), the major bank said that credit cards remain an "important product".
Indeed, it suggested that the primary attraction in acquiring Citi was the "opportunity in unsecured lending".
NAB chief executive Ross McEwan, said the proposed acquisition supported NAB's strategic growth ambition for its personal banking business. 
"The proposed acquisition of the Citigroup consumer business brings scale and deep expertise in unsecured lending, particularly credit cards, which continue to be an important way for customers to make payments and manage their cashflows," he said.
"The cards and payments sector is rapidly evolving and access to a greater share of payments and transaction data will help drive product and service innovation across our personal banking business and deliver market leading customer experiences. 
"Citigroup's management team has also built strong white label partnerships with household names in the airline, retail and financial services sectors over many years. This expertise, together with our commitment to deliver market leading products and services, provides an opportunity to grow with existing partners and add new partners." 
While NAB recently sold its MLC Wealth business to IOOF, its retained private wealth division is focused on servicing high-net-worth and self-directed clients.
The major bank said it would "review opportunities" to extend its private wealth offer to Citigroup's clients and potentially utilise relevant services offered by Citigroup to enhance its current product and service offering. 
A transitional services agreement to assist with the integration of the Citigroup business into NAB is expected to be in place for approximately 30 months, over which time NAB said it will invest in a new technology platform to support the combined unsecured lending business.
'Moving forward with urgency'
Citigroup will continue to operate its consumer banking businesses until the proposed acquisition is finalised, with no immediate changes in the way it serves its customers.
According to Citi, NAB was selected following an auction process to acquire Citi's consumer business.
Commenting on the deal, Citi CEO Jane Fraser said: "This is a positive outcome for our clients, our colleagues and for Citi.
"As this transaction shows, we are moving forward with urgency as we refresh our strategy and execute the decisions we have already made as part of that effort. We are focusing our resources on businesses where we have scale and competitive advantages in order to deliver growth and improved returns over time.
"In addition to serving our wealth clients through four global hubs, we will continue to serve our institutional clients in Australia, as we have for nearly a century, and across the greater Asia-Pacific region. We are very pleased with the economics of the transaction and we will use the capital generated to invest in our strategic priorities, as well as to continue to return capital to our shareholders."
Citi Australia CEO, Marc Luet, added: "This is a very positive outcome for our clients, our colleagues and for Citi. The sale agreement furthers Citi's global strategy of focusing its resources on businesses that can drive stronger growth, deliver scale and enhance returns, which includes our Institutional Clients Group businesses in Australia.
"Citi has been in Australia for close to a century and it remains an important growth market for the bank."
Citi customers will be contacted in the coming months with more details on the proposed acquisition.
Find out more about what the news means for Citi's mortgage customers and broker partners in The Adviser's upcoming live webcast, partnered by Citi.
The free-to-watch webcast, will give brokers a business update, and explain how the lender is servicing the needs of high-net-worth individuals, as well as:
How the lender is operating moving forward.
Why change is an opportunity for brokers.
Who is the "typical" high-net-worth individual and what are they looking for?
Where can brokers find high-net-worth clients?
What products are typically available, how are they priced and how are broker commissions structured.
[Related: Federal Court approves NAB-86 400 deal]