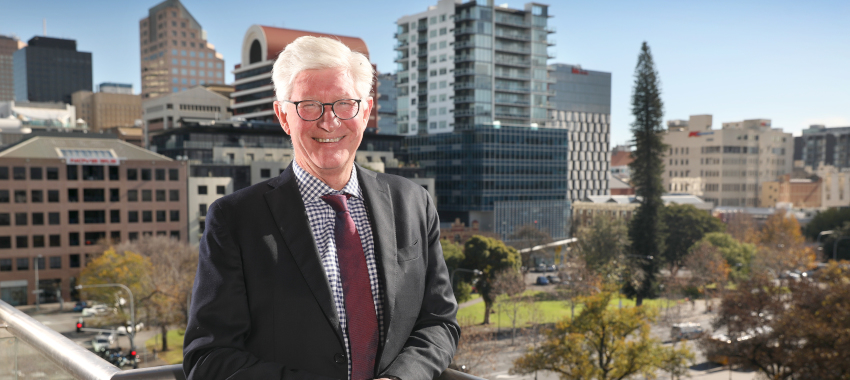 The CEO of HomeStart has announced that he will step down from the role at the end of this year, following 12 years at the helm.
HomeStart, a non-bank lender backed by the South Australian government, has announced that its long-term CEO, John Oliver, will step down from his role in December 2021.
You're out of free articles for this month
Mr Oliver has said he will complete his tenure at the end of the year and move out of "full-time corporate life".
"I do so with the blessing of the HomeStart board, who I thank for their guidance and for their support as I set out on the next stage of corporate life," Mr Oliver said.
"I will be leaving proud of all that we have achieved over the past decade or so, and with absolute confidence that all members of the HomeStart team will continue to deliver the great results for our customers that we have done since establishment in 1989."
While the outgoing CEO said that he was proud of "lots of things" that the organisation had been able to achieve over his tenure, including its financial successes, he added: "[U]ltimately, the real measure of our success is how many people we help into home ownership.
"That's what I am particularly proud of. It's why I joined HomeStart in the first place – and all that has been achieved was only possible due to the efforts of everyone that I've worked with at HomeStart." 
HomeStart chair Jim Kouts marked the growth of the lender under Mr Oliver's leadership, stating: "More than $550 million in contributions to the state government have been made during John's tenure.
"Today, HomeStart's balance sheet exceeds $2.3 billion – up by more than $800 million on John's watch."
Mr Kouts said the HomeStart board would shortly commence a search for the next CEO, with Mr Oliver planning to complete his tenure in December.
Since being formed in 1989, HomeStart has reportedly helped more than 79,000 South Australians into home ownership, including through its low-deposit loans.
[Related: SA/NT's top brokers crowned]