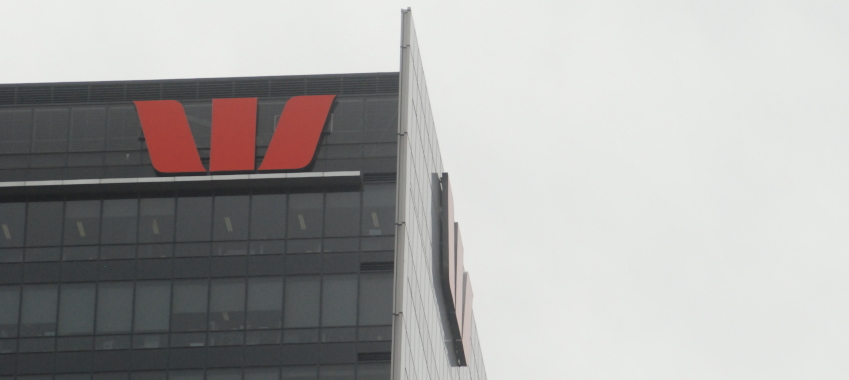 The major bank has completed the sale of its asset finance subsidiary, which managed around $500 million in customer loans.
Westpac Group has announced that it has completed the sale of its Vendor Finance business to Angle Finance.
The completion of the sale has followed the big four bank's announcement in August 2020 that it had entered into an agreement to sell the asset finance subsidiary.
The sale has had a negligible impact on Westpac's balance sheet and capital ratios, while a small accounting loss was recognised in the 2020 financial year, Westpac said in a statement.
The loss is due to the transaction being structured with an initial payment upon completion and deferred consideration payable over the two-year period following the completion of the sale.
The sale was originally expected to be completed by the end of April 2021.
Vendor Finance, which operated out of Westpac subsidiary Capital Finance Australia Ltd (CFAL), managed around $500 million in customer loans.
Westpac had previously noted that it would continue to retain and manage the remaining CFAL Equipment Finance business in its business division.
Angle Finance is a portfolio company of Cerberus Capital Management LP, which also bought equipment finance lender Axsesstoday for $260 million in September 2019.
Commenting on the completion of the sale, Westpac chief executive, specialist businesses and group strategy, Jason Yetton said: "Westpac is pleased to have successfully executed the transaction, which will help Australian businesses continue to finance small-ticket equipment loans to grow and be successful and help us become a simpler bank."
Major banks roll out COVID vaccine pilot
Two major banks have announced new pilot COVID-19 vaccination programs for their employees and their families.
Starting from Monday (9 August), the Commonwealth Bank of Australia (CBA) will begin offering the vaccine to employees in customer-facing roles and their immediate families in the Sydney local government areas (LGA) most impacted by the latest outbreak of the delta variant of the coronavirus.
The major bank will initially provide the AstraZeneca vaccine (free of charge), and is anticipating that over time, it could supplement that with Pfizer when additional supply becomes available.
CBA has been working with its flue vaccine provider to provide the COVID-19 jab, it said.
The vaccination program is voluntary and will be based on medical advice (with recipients to receive medical advice and the opportunity to speak with a health professional about whether the jab is safe and suitable for them).
CBA is setting up its first site on George Street, Parramatta in Sydney, with CEO Matt Comyn stating that he would anticipate adding sites to that over time, with a focus on the most affected LGAs.
Speaking with Mortgage Business, Mr Comyn said: "As one of the country's largest employers, we fully support all of the efforts being made to vaccinate Australians.
"The national rollout program offers a clear pathway out of the current lockdowns while helping the country's recovery from the health, social and economic impacts of COVID-19 more quickly. We have been working closely with the federal government's taskforce on a pilot vaccination program for our staff and their families."
Westpac has also announced a new pilot program designed to assist employees in Sydney's most LGAs to get vaccinated.
The pilot – which has been designed in partnership with the federal government's COVID Shield Taskforce, and is complementary to existing government vaccination programs – includes onsite, workplace vaccination hubs for some employees in Sydney's South-West and Western Sydney.
The hubs will provide employees and their households with access to the AstraZeneca vaccine in each of the eight most impacted LGAs.
Employees will be able to make their bookings online, with appointments to commence in August.
Commenting on the initiative, Westpac CEO Peter King said that around 10,000 Westpac employees live in the eight most impacted Sydney LGAs, making it a "heartland" area for the major bank.
He added that with the current outbreak presenting new and evolving challenges, the health and safety of employees and customers has remained the bank's top priority.
"We know that a vaccinated population is how we will have more freedom, open borders and a more normal way of life," Mr King said.
"We are committed to doing what we can to get more people jabbed and the vaccination rates at the levels they need to be for lockdowns to lift.
"For employees who continue to attend a work site, such as a branch, having access to these pilot vaccination hubs will make it easier for them to balance the demands of work, home life and being in lockdown, while prioritising their health and getting vaccinated."
Mr King had previously said that Westpac is providing time off for employees to get vaccinated against the coronavirus, and that it was working with the government on how it could help distribute the vaccine through a corporate workplace vaccination program, which it will be extending to employees' immediate family members.
National Australia Bank (NAB) CEO Ross McEwan had also previously stated that the bank is exploring options to use its major buildings as vaccination hubs for its 31,000 employees.
In the meantime, it is offering employees with flexible options to enable them to get vaccinated, including through paid pandemic leave or sick leave, he said.
Government rallies businesses behind vaccine rollout
Federal Treasurer Josh Frydenberg recently held a business roundtable with Lieutenant General John Frewen, coordinator general of the COVID Vaccine Task Force, chief medical officer, Professor Paul Kelly, the Secretary of the Federal Treasury, Dr Steven Kennedy, and 30 CEOs and representatives of Australia's industry representative groups, including Mr Comyn.
Mr Frydenberg said the business community is providing support and cooperation with the new phase of the government's COVID-19 response, particularly the acceleration of the vaccine rollout.
"It was agreed by all members present that businesses will write to all their workers about the importance of being vaccinated and, in some cases, will be reaching out to the customer base," Mr Frydenberg said.
"The Commonwealth will work with the business community about that particular message."
He added that Treasury will be following up with all members involved because the discussions also included some of the barriers that could be preventing the business community from playing a greater role.
General Frewen said the business community offered various support measures, including workplace vaccination, workplace support, access to venues, and support for spreading the message about encouraging everyone to get vaccinated.