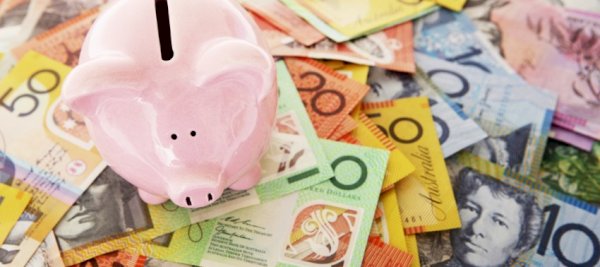 The major bank has announced a new measure to support existing SMEs with cash flow if revenue has reduced due to lockdown.
Westpac has begun offering eligible existing SME customers interest-free temporary overdrafts of up to $15,000 on a maximum 45-day term if their business revenue has been significantly reduced because of the latest lockdown restrictions, effective Monday, 19 July.
You're out of free articles for this month
The NSW government announced on Saturday, 17 July, that until 30 July, retail premises will be required to close, with certain exceptions (click and collect, takeaway and home delivery can still operate) across Greater Sydney, including the Central Coast, Blue Mountains, Wollongong and Shellharbour.
Stores that can remain open include supermarkets and grocery stores, stores that predominantly sell health, medical, maternity and infant supplies, pharmacies and chemists, petrol stations, car hire, banks and financial institutions, hardware, nurseries and building supplies, agricultural and rural supplies, pet supplies, post offices and newsagents, and office supplies.
In view of these restrictions, Westpac has made the temporary overdraft measure available to eligible existing SME customers who have Westpac, St.George, BankSA, or Bank of Melbourne as their primary bank, and also have a main transaction banking account with this brand.
Westpac is offering other support measures, including:
Eligible SME customers with total committed exposure of up to $3 million will be able to defer loan repayments for three months on certain products, with loan terms extended as required to assist with cash flow;
Eligible customers may be able to access low interest rate business loans through the federal government's SME Recovery Loan Scheme;
Eligible SME customers with merchant terminal will be able, upon request, to have the merchant terminal rental fee refunded for up to three months;
Eligible business customers with term deposit or farm management deposits will be able to terminate early to access their deposit with no penalty interest rate adjustment;
Cash management support for SME customers experiencing financial difficulty;
Business loan restructuring with no fees incurred; and
Referrals to financial counsellors or other support services.
Commenting on the cash flow assistance measure for SME customers, Westpac CEO Peter King said that the new interest free overdraft would act as a bridge to when government payments commence, assisting customers with urgent expenses during that period.
He said: "The government's comprehensive support package will make a big difference to many businesses and help keep Australians employed. The temporary overdraft will support this process and address cash flow needs in the interim, ensuring our small-business customers get access to funds sooner.
"This initiative adds to the existing financial assistance we are offering, including loan deferrals. We want to remind our customers that there is a range of support to help them, and that we have specialist teams at the ready to walk them through the options available."
CBA's extension of foreclosure freeze
Westpac's SME cash flow support has come at the same time as the Commonwealth Bank of Australia (CBA) extending its freeze on foreclosures if customers are unable to meet their home loan repayments.
Last year, CBA said that it would extend its pause on foreclosures until at least September 2021 due to the ongoing impacts of the coronavirus pandemic. The major bank announced yesterday (19 July) that this will be extended further, which will allow owner-occupiers who have made their home loan repayments on time for at least 12 months prior to their deferral but are again unable to make their full repayments to remain in their home until at least February 2022.
In addition, the major bank is offering a two-month deferral on home loan repayments for customers significantly impacted by the latest COVID-19-related lockdown restrictions, especially those in the Fairfield, Liverpool, Canterbury-Bankstown local government areas (LGA) in Sydney, and in the construction and discretionary retail sectors.
Support for retail customers includes:
Two-month home loan repayment deferral;
Accessing money available in redraw in the eligible loan;
Restructuring home loan debt;
Switching to a fixed rate home loan;
Reducing repayments to the minimum monthly repayment amount; and
Using money in the everyday offset (if available to customers).
Business support measures include:
Repayment deferrals on eligible business loans;
A refund of merchant terminal fees for up to 90 days for eligible customers;
A waiving of fees and notice periods on Cash Deposit and Farm Management Deposit accounts for eligible customers;
Specialised tailored support for larger business customers; and
CBA loans provided through the federal government-backed SME Loan Recovery Scheme.
CBA CEO Matt Comyn said: "We have measures in place to support you during this difficult time, including short-term repayment deferrals for home loan and small-business customers. Our teams are here to help and can tailor solutions to suit your different circumstances.
"Australians have responded well to the pandemic over the last 18 months, and we will do so again as we face into this next phase of restrictions."
ANZ support for business
ANZ business customers can apply for access to a range of financial relief measures in addition to ongoing hardship support.
The support is:
Available to all business customers with business lending of less than $3 million and a turnover of less than $5 million (entity level);
Available to those with repayments up to date or engaged in a payment program with the bank;
Up to 60 days repayment deferral on Australian business loans;
Merchant terminal rental fees waived for a period of three months; and
Access to funds held in business notice term deposit and farm management deposit accounts, without notice periods or break fees applying.
ANZ retail customers who are experiencing a new financial hardship may also be eligible for support measures, including temporarily reduced or paused home loan payments with arrears capitalised at the end of the assistance period.
ANZ chief executive Shayne Elliott said: "We know this is a challenging time for many people in these current lockdowns, and we understand our customers will likely need some financial assistance.
"We have an experienced team and a range of financial support measures for a variety of situations, as we know each customer's circumstances are different."
ABA urges customers to contact banks
The Australian Banking Association (ABA) encouraged businesses to contact their bank as tighter restrictions announced on 17 July have meant that more businesses, construction workers and tradies will be unable to work in the coming weeks.
On 8 July, the ABA announced a national support package for all small businesses and home loan customers significantly affected by current lockdowns or recovery from recent lockdowns, irrespective of geography or industry.
On application, it includes business banking repayment deferrals, home loan support, and everyday banking support.
National Australia Bank (NAB) CEO Ross McEwan said that NAB will offer the support outlined by the ABA, and encourage business customers impacted by the lockdown restrictions to call their banker.
"We know these measures will have an impact on families, businesses and the economy, and we continue to be there for our customers just as we have through every other lockdown," he said.
"We know every situation is different and our business bankers are checking in with customers to see how they are doing and what help they might need for their situation."
He also encouraged eligible Australians to get vaccinated, noting that this is the only way to avoid repeated lockdowns and return to "a more normal life".
[Related: Banks welcome NSW COVID support]