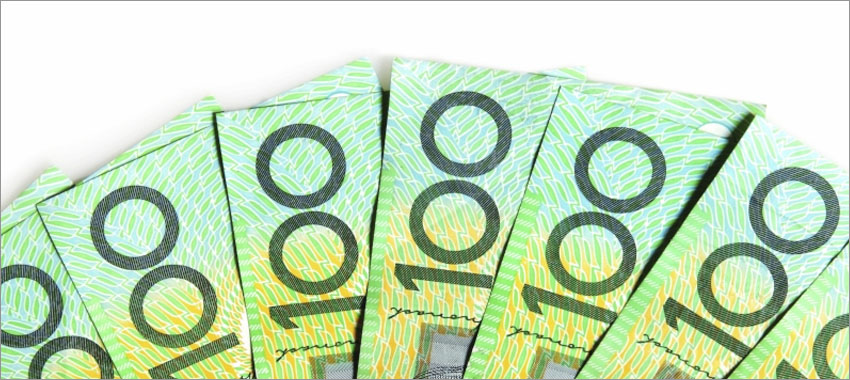 The fintech lender has increased the capacity of its automotive loan warehouse facility by $100 million amid loan demand and originations growth.
Plenti announced in a trading update to the ASX for the quarter ended 30 June 2021 that it has increased its secured automotive loan warehouse facility from $350 million to $450 million .
You're out of free articles for this month
It has come at the same time as a material reduction in the equity that Plenti is required to contribute to the facility due to the credit performance and credit quality of the underlying loans, thereby releasing equity funding back to the company to support ongoing growth.
Plenti's first warehouse was set up to fund secured automotive loans and had an initial facility size of $50 million at the beginning of 2020.
It was upsized from $150 million to $275 million in December last year.
Speaking to The Adviser about the upsizing of the warehouse facility, Plenti CEO Daniel Foggo said that automotive loan demand and originations have been growing at a rapid pace.
"We have been fortunate to have strong funder support, allowing us to increase the capacity of our warehouse structures to meet borrower demand," he said.
Plenti increased the capacity of its renewable energy and personal loan warehouse facility from $100 million to $200 million during the quarter, which it announced in May.
Based on the drawn amount of each warehouse at the end of June 2021, the indicative available headroom across the two upsized facilities is around $190 million, the lender said.
Furthermore, it is progressing towards undertaking its first capital markets asset-backed securitisation of loans from its automotive loan warehouse facility in Q2 FY22, and is expecting the transaction to be around $300 million.
Value of broker-originated loans up 350% over PCP
In its Q1 FY22 trading update, Plenti reported record quarterly loan originations of $216.4 million, up 260 per cent above prior corresponding period, and 26 per cent above prior quarter.
Over 60 per cent of Plenti's loan originations were through the broker channel in Q1 FY22, while the total value funded via brokers was up over 350 per cent over the same period last year, and up over 36 per cent over the prior quarter.
Plenti's monthly loan originations totalled $83.4 million in June, representing a $1-billion annual run rate, which it said has accelerated its goal of achieving a $1-billion loan book during this financial year.
Its loan portfolio increased to $757 million, 96 per cent above prior corresponding period, and 23 per cent above prior quarter.
Automotive loan originations grew 345 per cent over the prior corresponding period, up from $25.8 million in Q1 FY21 to $114.6 million in Q1 FY22, while personal lending jumped by 298 per cent from $20.5 million to $81.4 million and renewable energy originations grew 47 per cent from $13.9 million to $20.5 million.
Compared to the prior quarter, automotive loan originations grew by 41 per cent, up from $81 million in Q4 FY21 to $114.6 million in Q1 FY22, while renewable energy originations were up 36 per cent from $15 million to $20.5 million and personal loans rose by 7 per cent from $76.4 million to $81.4 million.
According to Mr Foggo, automotive loan origination growth reflected a continued increase in market share, following Plenti's investments in automotive-specific technology and product development, sales, and distribution capabilities.
Plenti introduced its commercial automotive loan to selected partners from mid-May.
Mr Foggo told The Adviser that in the automotive market, the lender has continued to see large incumbents seek to exit the market or place less focus on automotive lending.
He said: "At the same time, we're seeing loan brokers place more focus on the speed and experience that their lenders can provide."
Renewable energy finance growth was driven by the adoption of referral partners of Plenti's buy now, pay later offering, and the addition of around 50 introducer partnerships during the quarter, according to Plenti.
The lender has also seen growth in the uptake of solar and home batteries, with Mr Foggo stating that he expects this to continue as battery prices reduce.
[Related: Plenti loan book up 61% YOY]