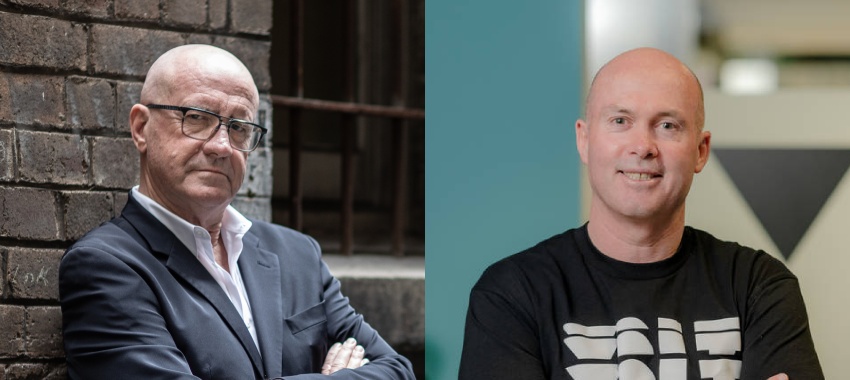 Volt Bank has fully acquired non-bank fintech Australian Mortgage, as it moves to deliver a digital mortgage solution at scale.
The neobank has completed its acquisition of fintech mortgage manager Australian Mortgage – formerly known as Australian Mortgage Marketplace (AMM) – for an undisclosed sum.
You're out of free articles for this month
Australian Mortgage, which was co-founded by industry stalwarts Graham Andersen, Kym Dalton and James Green, launched its first digital mortgage application with Shore Financial in 2019, providing a broker client with a verified approval in under 15 minutes and settling funds within 24 hours.
It is also the lender behind Mortgage Choice's Propel home loan, which was launched earlier this year.
Both arrangements will continue under Volt's ownership, and Australian Marketplace will continue to operate under its own brand, headed up by managing director Kym Dalton.
Volt had already been partnering with the fintech to build the neobank's upcoming digital mortgage product, utilising the fintech's "Intelligent Credit" solution.
It has now fully acquired the non-bank lender and its credit decisioning solution, which it said will form a key part of Volt's banking-as-a-service (BaaS) offering.
While a Volt-branded digital mortgage is not expected until "Q2 next year", alongside Volt-branded bank accounts (in addition to its existing savings accounts), the digital mortgage solution will be first piloted through Australian Finance Group (AFG) brokers in the last quarter of 2021, before being rolled out to all 2,795 AFG brokers in "early 2022". The aggregator recently invested $15 million in Volt as part of a strategic alliance.
Speaking to The Adviser, Andrew Clouston, Volt chief customer and partnerships officer, said: "For the first time, we have a bank in Australia who is supporting brokers by providing the best digital technology that's available in the market (in our humble view), backed by our bank balance sheet funds, who actually provide that liquidity for their customers."
He added that the two companies were dedicated to providing brokers with a "genuinely data-driven solution that offers real efficiency for brokers".
"This allows [brokers] to focus on the personalised customer service that underpins the important role mortgage brokers play in every Australian's home ownership aspirations," Mr Clouston said. 
"Bringing in a lending component to our BaaS platform completes our transition from a fintech start-up to a full-service challenger bank with a multi-channel revenue capability, purpose-built to rapidly scale lending volume."
'Instantaneous credit decisioning for brokers'
Australian Mortgage (AM) managing director Kym Dalton said that he was "excited" to be partnering with Volt to deliver its mortgage processing capability, and extending the offering to AFG brokers.
Mr Dalton highlighted that many brokers had been suffering from "infuriatingly slow" wait times and long delays in turnaround times from mainstream lenders, and were "calling out" for a fully digital solution that could provide "verified approvals" in minutes.
He said that AM's in-house "Intelligent Credit" solution provides "instantaneous credit decisioning", meaning that "the length of time it takes to get to a verified approval really just comes down to how dexterous you are navigating a keyboard". He suggested that this was often less than 15 minutes.

He said: "We hope to create more clarity around what 'approval time' actually means. Some banks measure their turnaround time by the time it takes to pick up an application or to get to conditional approval, instead of the time it takes to provide an approval that the borrower can genuinely rely upon, which is what really matters to the borrower...
"We are able to, very rapidly (and often within 15 minutes), provide a verified approval to the broker, so the customer can make a bid in at auction with certainty, knowing that they have a verified approval in their hands."
He told The Adviser that verified approvals were based on the system verifying five elements: 
the property ("ensuring that it is one we can lend on, via an AVM", Mr Dalton said);

identity ("i.e. that the person is who they say they are – checked against the government document verification service"); 

income;

expenses; and

credit worthiness ("via a 'soft pull' of their credit record, where we verify people's creditworthiness without leaving any impact or footprint on their credit record itself", Mr Dalton said).
"Once those things are verified, you get a verified approval immediately... and that is sometimes an unconditional approval (if we can verify all five key things and the broker provides everything, like the contract of sale for a purchase, for example)."
Mr Dalton said the system was "most efficient" for PAYG loans, but that it was able to write other loans too.
He concluded: "For 60 per cent of Australians, the broker channel is their channel of choice. Having a look around the market, many of those in our cohort that claim to be super cheap and super fast are direct to consumer.
"We think we've got the prime digital solution for the broker channel. We're really moving the dial here providing digital technology to the adviser channel, so they can better serve their customers."
Speaking earlier this month to the House of Parliament, Volt Bank CEO Steve Weston stated that, as a digital bank, Volt Bank has had to innovate the process to ensure that it can not only approve loans quickly, but also ensure borrowers are discharged from their old loans quickly.
The Volt Bank CEO said: "In our case, not only can we approve mortgages (for a reasonable percentage of customers) in 15 minutes, we can discharge the mortgage for a number of lenders within two days, or within a day.
"We are using a different method so that you don't wait for the payout. [We] pay them out, and [we] write to the bank and say: 'We have paid you out, please prepare the discharge of mortgage'.
"And that's only come about because of the delays in discharge and the frustration with retention teams coming into play at the last minute," he said.
[Related: AFG to invest $15m in neobank]