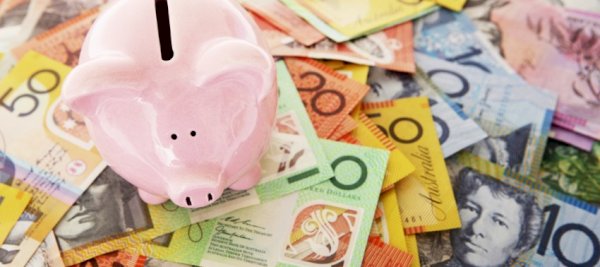 Most Australians are relying on budgeting to enter the property market, with a survey finding only 5 per cent have fallen back on their parents for help.
The Great Southern Bank Home Loaner Survey has taken the pulse of 1,000 Australians who either recently bought a property or are looking to (the majority being first home buyers).
You're out of free articles for this month
Despite one in 10 respondents believing that family members or friends who had recently bought property had relied on their parents or inheritance money for the bulk of their deposit, only 5 per cent of recent home buyers in the survey reported using the bank of mum and dad.
A further 2 per cent of prospective buyers intended to use parental help for their deposits, and around 6 per cent of respondents had moved in with family or friends to speed up the saving process.
A recent survey from Mortgage Choice had also shown 60 per cent of parents were willing to lend or gift money to their children to help them buy a house, while 53 per cent were also prepared to become guarantor on their child's home loan.
Megan Keleher, chief customer officer at Great Southern Bank, commented: "There is a general view that parents must be swooping in to help, but our research shows that for most people, just setting savings and budgeting goals is the way to owning a home."
Most commonly, people were taking control of their expenses to enter the property market. Around half (51 per cent) of home owners and 39 per cent of prospective buyers identified as "budgeters" in the survey.
The budgeters' most frequent tactic in saving up for a deposit was keeping to a strict budget for each week or month, as reported by 72 per cent of home owners in the group and 81 per cent of potential buyers.
Around half of home owners (55 per cent) and buyers (48 per cent) in the cohort said they had kept a spreadsheet tracking spending and saving.
Meanwhile, only 19 per cent of home owners and 21 per cent of potential buyers identified as "savvy haulers", consumers that looked towards aids such as governments grants or online discounts for shopping.
The majority of potential buyers in the savvy haulers group (89 cent) admitted to searching for discounts online when shopping, compared with 54 per cent of home owners.
Many signalled interest in the First Home Loan Deposit Scheme. Around three-fifths of potential buyers (59 per cent) in the savvy haulers group were considering taking advantage of the first home buyers deposit scheme, while 55 per cent of home owners had used the grant.
Only 29 per cent of potential buyers in the cohort indicated interest in buying regionally in order to take advantage of the government's regional grants, which 17 per cent of home owners had done.
Meanwhile, 34 per cent of home owners said they had bought cheaper property to save on stamp duty.
But only 23 per cent of mortgage-holders overall were taking a savvy hauler approach to their loan, by paying off more while interest rates are low or keeping their eye out for better rates.
While most respondents planned to become joint home owners with their partner, around a third had bought property solo, or were hoping to do so.
Most respondents (55 per cent) earning less than $75,000 indicated they were looking at buying property, while a quarter (27 per cent) had already bought their first property.
A third (32 per cent) of those in the middle-income bracket ($75,000 to $125,000) had bought a first home, while one in 10 (14 per cent) were in the market for their second property.
A quarter of people (25 per cent) earning more than $125,000 were looking to buy their first home, with 40 per cent having already entered the property market.
[Related: Role of panic buying probed in rising house prices]