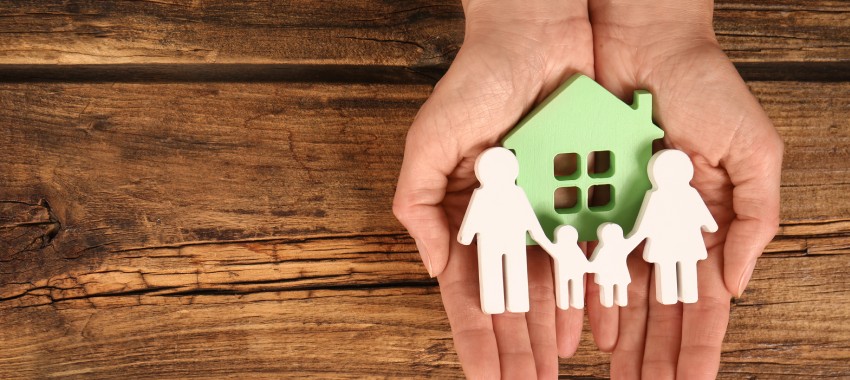 The non-bank lender has launched its first discounted green home loan as part of a $750-million green mortgage-backed securitisation program.
Firstmac has announced that borrowers will have access to $230 million in discounted green home loan finance as part of a $750-million green mortgage-backed securitisation raised by Firstmac.
According to the non-bank lender, qualifying green home loans would provide borrowers with a 0.4 per cent finance discount for up to five years on loans of up to $1.5 million, while construction loans will receive an interest rate discount of up to 1.58 per cent.
The lender said that amid increased customer demand for financial products that would contribute to Australia's transition to a more sustainable future, it is offering discounts to the base interest rate for all construction loans and loans for homes less than one year old, where the home has an energy rating of at least seven stars under the Nationwide House Energy Rating System (NatHERS).
Borrowers would require a NatHERS certificate from an accredited assessor showing seven stars or more, Firstmac said.
Firstmac will offer the loans Australia-wide, with an expected average loan size of around $450,000, it said.
In addition, Firstmac said that it will make available the full $750 million of finance to offer its green home loan product. The initial seed pool will include existing Firstmac home loans valued at around $520 million, where these comply with the residential low carbon buildings criteria created by the global Climate Bonds initiative.
The underlying mortgages in the green mortgage-backed securitisation are backed by environmentally friendly housing, while the securitisation attracted investment support of $637 million from Japanese investment bank Norinchukin, and $108.5 million from the Clean Energy Finance Corporation (CEFC), investing on behalf of the Australian government.
Commenting on the green home loan finance, Firstmac managing director Kim Cannon said: "We are pleased to support efforts for a sustainable future and deepen our existing relationship with similarly minded organisations like Norinchukin and the CEFC, in issuing the first Australian 100 per cent green RMBS (residential mortgage-backed security).
"Firstmac has offered discounted green car finance to buyers who choose low-emission vehicles. The success of this program has led Firstmac to now develop this innovative green home loan product. If you are environmentally conscious, then Firstmac is the logical choice for your financing needs."
CEFC CEO Ian Learmonth also spoke about the green home loan, stating: "Green home loans are an effective way to use our finance to benefit Australians over the long term. With this new investment, we have now committed more than $580 million to cleaner greener homes Australia-wide, including more than $220 million to green home loans.
"With the average home having a life span of 50 years or more, these investments have the potential to lock in lower energy consumption over the long term, as well as deliver more comfortable homes that are cheaper to run."
Mr Learmonth further added: "Together with Norinchukin and Firstmac, we are pleased to have developed this Australian first securitisation. This is an exciting model for a new investment product for institutional investors wanting to put their money to work in cutting carbon emissions. Norinchukin's substantial backing for this securitisation demonstrates growing investor confidence in backing tailored finance for green homes. This is delivering benefits to families, investors and our environment."
Norinchukin's global head of credit and alternative investments, Hidetoshi Hasegawa, said: "Norinchukin will financially support Firstmac's future focus on environmentally friendly housing financing efforts, and by continuously following the progress, we will contribute to the promotion of environmentally friendly housing and global climate change countermeasures by reducing greenhouse gas emissions and energy consumption.
"In addition, we believe that this transaction will contribute to securing stable profits through international diversified investment and will be in line with the bank's philosophy of sustainable management."
CEFC finance for the Firstmac green home loan has followed the launch of the Bank Australia Clean Energy Home Loan in 2020, with Bank Australia having drawn on $90 million in CEFC finance to deliver discounted clean energy home loans for new and renovated energy-efficient homes.
In 2018, Firstmac introduced a lower interest rate for those who purchased environmentally friendly vehicles, with a 5.3 per cent per annum interest rate for qualifying green vehicles for five-year loans, compared with 6 per cent per annum for standard vehicles.
Gateway Bank recently launched a home loan offering that enables borrowers to access a discounted interest rate if their home meets certain environmental criteria.
Firstmac cited research from Climateworks Australia, which showed that the property sector accounts for nearly a quarter of Australia's greenhouse gas emissions, with about half of those emissions coming from residential buildings.
It also cited research from the CSIRO, which found that only 10 per cent of new homes built in 2020 achieved a NatHERS rating of seven stars or more, while more than 9 million existing homes did not meeting this standard.
[Related: Plenti launches green BNPL finance]