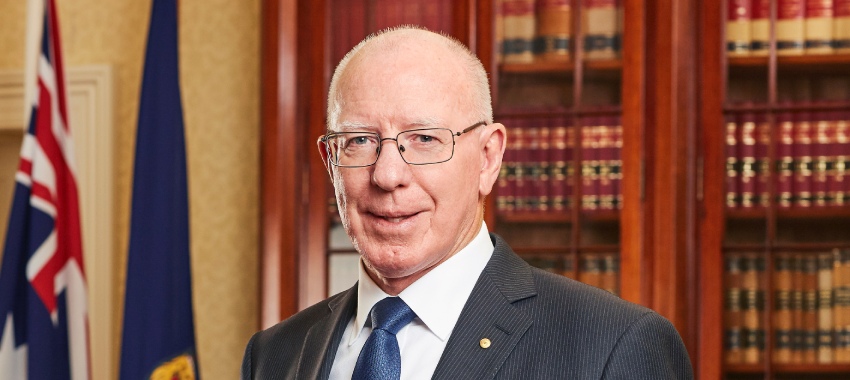 An ING board member and housing and economics researcher are among a number of recipients who have been acknowledged in this year's Queen's Birthday Honours List.
The Order of Australia is the primary means of recognising Australians who have contributed to Australia at a national level and comprises four levels: Companion of the Order (AC), Officer of the Order (AO), Member of the Order (AM) and Medal of the Order (OAM).
The Queen's Birthday Hobours List has named 1,190 award recipients. There are 947 individuals in the General Division of Australia (five AC, 50 AO, 242 AM and 640 OAM), as well as 33 recipients of awards in the Military Division of Australia and 139 meritorious awards.
Governor-General David Hurley noted that the 2021 list has included the highest yet proportion of women (44 per cent) recognised through the General Division of the Order of Australia.
"It is important that the Order of Australia represents the diversity and strength of Australia – for this to happen, we need to ensure outstanding women, members of our multicultural community and First Nations people are nominated by their peers in the community," Mr Hurley said.
"I am prioritising increasing awareness of and engagement with the Order of Australia among groups that have been historically underrepresented."
A number of finance and banking veterans were named award recipients, as follows:
Medal in the General Division (OAM)
Susan Fraser, senior manager of enterprise partnerships at Kildonan UnitingCare
For service to financial planning and counselling.
A member of Financial Counselling Australia, Ms Fraser established a specialist domestic and family violence financial counselling service in 1997.
Ms Fraser has also been a consultant for NAB, Credit Corp Group and Yarra Valley Water among others.
Ronald Louis, chair of Retired Members Group and fellow chartered accountant, Chartered Accountants Australia and New Zealand (CA ANZ)
For service to the financial sector and to the community.
Dr Judith Yates, associate professor for the School of Economics, The University of Sydney
For significant service to housing and economic research and to education.
Previously, she worked on the government's National Housing Strategy and has served on a number of committees and boards, including the Commonwealth Bank of Australia.
Joseph Farrugia, founding director of Fund Executives Association and former fund secretary for Catholic Super Fund/MyLifeMyMoney Superannuation Fund
For service to the superannuation sector.
Member in the General Division (AM)
Nancy Fox, member of ING Bank board and audit committee and chair of its risk committee; also a board member at Perpetual and Lawcover Insurance
For significant service to the financial and banking sector, and to women in business.
Previously, she held a number of board seats with NSW Rural Fire Service, Taronga Conservation Society and Australian Youth Orchestra among others.
Angela Emslie, director, Frontier Advisors; non-executive director, UN Principles for Responsible Investment (PRI); chair, Assemble; non-executive director of State Trustees; and chair of Suicide Prevention Australia
For significant service to the finance and superannuation sectors and to suicide prevention.
She had also been chair of health industry super fund HESTA from 2010 to 2018 and president of industry body Australian Institute of Superannuation Trustees.
Barry Watchorn, former chair of AustralianSuper and CareSuper
For significant service to the superannuation sector through a range of roles.
Robert Estcourt, chief operating officer and executive director, Bookvine; and consultant for AA Solutions
For significant service to the financial management sector.
Mr Estcourt also held senior positions with a number of firms, including AMP Asset Management and AMP Investments from 1986 to 2003.
[Related: Queensland's Broker of the Year 2021]