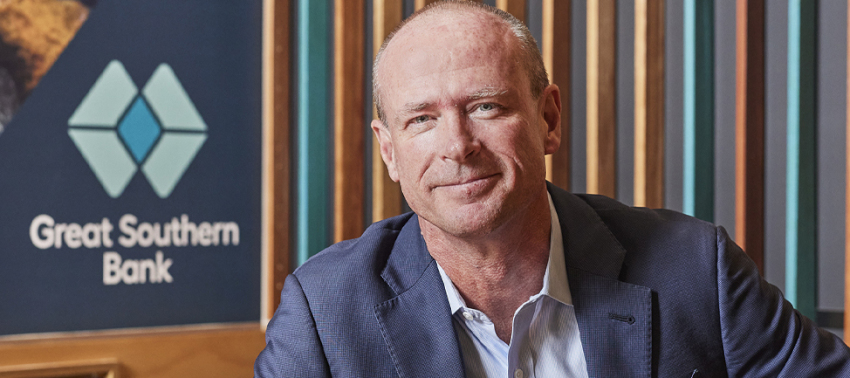 Credit Union Australia has begun trading under the new name of Great Southern Bank and has rolled out new products and pricing structures.
Customer-owned bank Credit Union Australia (CUA) has this week changed its name to Great Southern Bank, as it moves to cater to a younger audience.
You're out of free articles for this month
The 75-year-old company has also unveiled a new logo, retaining the colour teal as previously.
Both CUA and Great Southern Bank branding will appear in market for the time being, as the company shifts to the new name. Bank branches will also change to the new branding over the coming weeks, starting with a refurbished Melbourne CBD branch in William Street.
However, there is no change to the legal structure of the CUA corporate group. Its Australian Business Number, Australian Company Number, Australian Financial Services Licence and Australian Credit Licence all remain the same.  
Speaking of the name change, CEO Paul Lewis said: "We decided to change our name because our research showed us clearly that half of the country doesn't know what a credit union is.
"Now everyone will know that we can challenge the big four banks, without being one of them."
He emphasised that Great Southern Bank would remain "passionately customer-owned", with all profits reinvested into new initiatives, leading products, and in providing outstanding customer service.
"We are a vibrant alternative to the big four banks," Mr Lewis said.
"The difference is we reinvest 100 per cent of our profit back into our customers rather than paying that money out to shareholders."
New products and pricing 
As well as rolling out a new name, the bank has also changed its product suite and pricing structure to reflect its "renewed purpose of helping all Australians own their own home".
As of yesterday (1 June), it moved to pricing loans by loan-to-value ratio (LVR). It had previously priced its variable rate products on the size of the loan.
It has also replaced its mortgage product suite.
Mr Lewis commented: "Our research has shown us that many first home buyers prefer a simple home loan – one that is easily understood and competitive in the market. 
"With this in mind, we are reducing the complexity of our product portfolio by launching a set of simplified variable products – Basic Variable and Offset Variable."
The Basic Variable allows unlimited additional repayments with free redraw while the Offset Variable has a 100 per cent offset feature and allows unlimited additional repayments with free redraw. 
Given the introduction of these products, the bank has now grandfathered the Accelerate and Achieve products, which will no longer be available for sale.
However, any application submitted prior to 1 June will remain on the old products.
Pre-approvals returning for full approval after 1 June can remain on Achieve or Accelerate products with rates applicable at the time of full approval submission.
Great Southern Bank also launched a new "cash contribution" offer for eligible first home buyers, providing $2,000 as a cash contribution that can be included in the application to reduce the loan amount, LVR and LMI paid.
Mr Lewis commented: "Saving a deposit is one of the key hurdles first home buyers face, and incentives in the market are targeted at refinancers or paid after settlement. 
"By offering an incentive that can be used towards their deposit and paid at settlement, Great Southern Bank is providing the 'cashback' when a first home buyer needs it most."
He concluded: "This is the tip of the iceberg for Great Southern Bank.
"We are rolling out a series of new products and customer service initiatives to help make the dream of home a reality. 
"We know that home ownership can seem an insurmountable challenge for some young people, so we have created a series of valuable new services and offerings to help everyone on their journey.
"For some people that might be using rent history to show their ability to saving up for a deposit on an apartment, it could be buying a family home, or buying a property for your children. Great Southern Bank can be there for every step."
[Related: NLG Leasing changes name]