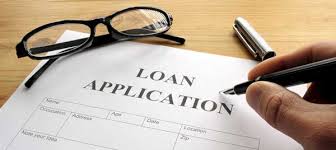 Earlypay has projected strong growth for the coming quarter, after recording $199 million in transaction volumes in the three months to March.
SME finance provider Earlypay has released a trading update, outlining that its transaction volumes in its invoice finance business have hit a high in the third quarter of the 2021 financial year (FY21), up 34 per cent on the previous corresponding period (pcp).
You're out of free articles for this month
The invoice and equipment finance lender reported its online lending had driven a sharp increase in customer numbers and transaction volume, after the company invested in its platform and expanding its sales team.
However, more than 70 per cent of its invoice finance clients originated through the broker channel.
Daniel Riley, chief executive of Earlypay, commented that the lender expects its momentum to continue into the fourth quarter.
"Current volumes [are] indicating that we are now trading in excess of $2.2 billion TTV [total transaction volume] on an annualised basis compared to $1.8 billion forecast for FY21," Mr Riley said.
"This growth is due to an increase in funding requirements from existing clients, as well as new clients coming on board as our organic growth continues to build."
In equipment finance, origination volumes have rebounded off the back of COVID and the loan book has resumed growth, currently standing at $94 million compared with $89 million at the end of December.
More than 90 per cent of equipment finance loans originated from brokers.
Earlypay said it was on track to achieving its full-year earnings guidance of $21 million and net profit after tax and amortisation (NPATA) of $8.5 million. The company expects to pay shareholders a final dividend of 1.3 cents per share, bringing the full-year payout to 2.3 cents per share.
The company also said it was anticipating an acceleration in origination volumes in coming months as it increases its dedicated sales staff for the product to 30 from its current five.
Earlypay has also increased its limits across two of its three warehouse facilities (Warehouse 1 for invoice finance and Warehouse 2 for equipment finance), while the third remains unchanged at $44 million but has been expanded to incorporate a broader range of loan structures to facilitate increased utilisation of the warehouse.
"This support from Earlypay's senior funders, which is evidenced by the increase in facility limits, broadening of product parameters and an overall reduction in interest costs, further supports the strength of our business and outlook," Mr Riley said.
Earlypay reverted to its former name from CML Group in November, as the group launched a new business lending offering targeting SMEs.
The group previously operated under the Earlypay brand from 2012 to 2015, but changed its name as it acquired different businesses over time.
[Related: COG profits spike amid asset finance surge]